Samsung Electronics Co.Ltd. (KRX:005935) has recently announced its decision to launch its first Tizen OS powered smartphone the Samsung Z in Russia. The smartphone powered with open-sourced Tizen OS will be available in the country from coming July onwards. This announcement comes soon after the Korean electronics giant unveiled the Simband and SIMI and other products powered by Tizen OS. It's becoming increasingly clear that the Samsung-Tizen combination is aiming to be the next big ecosystem in the global consumer device market.
As mentioned earlier, the development is as a huge gamble for Samsung and its future ambitions. With this launch, Samsung's global reach in consumer electronics is effectively being translated into an entire ecosystem, powered by Tizen OS. It also signals the company's intention of  gaining a lead in the internet of things (IoT).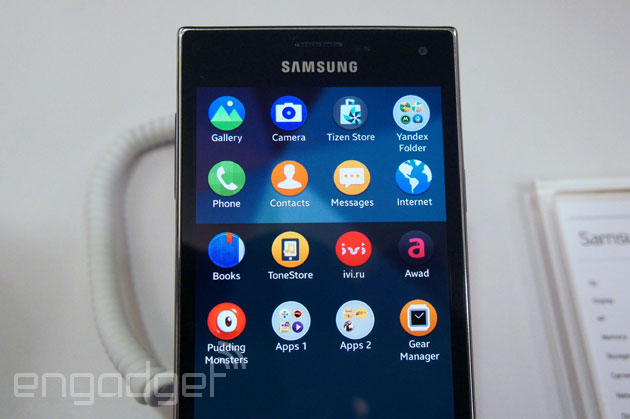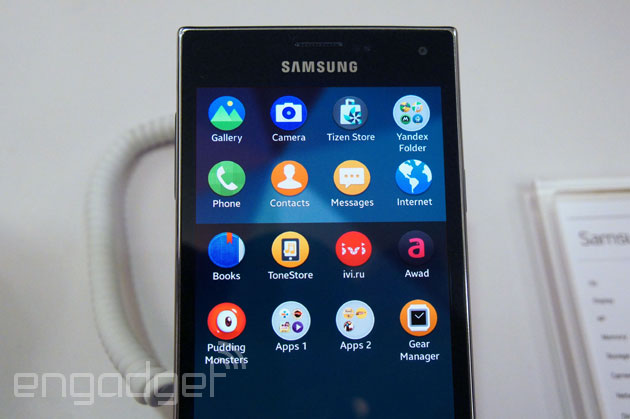 Is A Tizen OS Ecosystem Really Feasible?
In Q1 2014, Samsung had a share of 32% of the global smartphone market, with 89 million smartphone shipments. Although sales are high, low-cost locally made Android handsets are providing tough competition to Korean giant in India and China. To distinguish itself from all other OEM's, Samsung has been silently developing Tizen in partnership with Intel Corporation (NASDAQ:INTC) and other carriers over the past few years. These efforts have allowed Samsung to race ahead of Apple Inc. (NASDAQ:AAPL) and others in the wearables market, although it faces challenges there as well.
It is still too early to dismiss the Tizen ecosystem as a far-fetched dream of Samsung, which will never be accepted on the scale of Android. The sucess or failure of the Tizen OS depends on its functionality and the availability of apps. A Tizen powered smartphone bears an uncanny resemblance to Android, albeit with far fewer apps. The Tizen powered smartphone may be just the beginning as Samsung's ambition is to have connected TVs, Fridges and other devices all powered by its own OS. As it is already a leader in consumer electronics, the company  has a clear vision of its long-term agenda.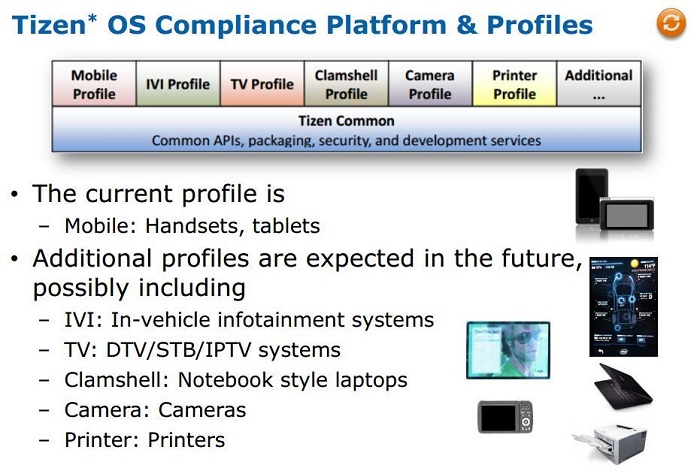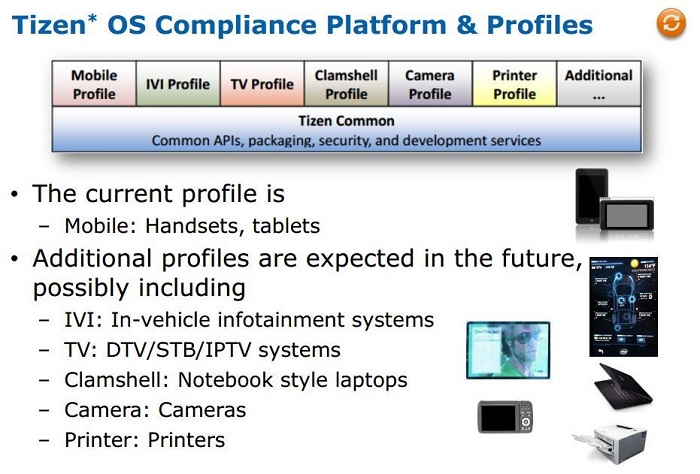 Apple Will Face The Heat From Samsung's New Ecosytem
Samsung's reluctance to continue with Android OS can be seen in its lack of initiative in countering Motorola's Moto G, which has gained tremendously because of its budget price. Although the average ASP of a smartphone is on a decline, Samsung is well-aware of, and enjoying too, the high profits to be gained from selling mid range and high-end smartphones. Hence the Tizen OS smartphone will be released first in emerging markets and will be priced competitively.
Till Tizen OS becomes more widely accepted, Google is unlikely to be affected, at least in the smartphone segment where it has 80% share of the market. The main target will be Apple, which is yet to unveil its first wearable product, iWatch is reportedly schedule for October, and this is the segment where Samsung will hurt Apple the most as it will follow the same strategy it did with smartphones. Thorough its massive advertising power, it may well have the advantage it needs to take on Apple and Android simultaneously.
Will Samsung Android Users Move To Tizen OS?
Samsung has repeatedly followed a policy of trial and error, and it is also extremely efficient at launching new products at random intervals to hold on to consumer interest, unlike Apple which believes in only the best quality products. Apple's flourishing ecosystem of Macs, iPads iPhones are maintained by its high-end consumers who are loyal to their brand, no matter the price. The very reason behind its retention rate of 76% among users, while Samsung has struggled to win customer satisfaction even in its home country. This simple reason could be a major folly for Samsung just as Microsoft Corporation (NASDAQ:MSFT) failed when it launched Windows 8 OS. If the strategy succeeds however, Samsung will create a new ecosystem to rival Microsoft Windows and Apple's iOS.
Most of Samsung's core customers were gained through sales of low-end product and it is not clear if Android  users will see any benefits in moving to the Tizen platform. This would turn Samsung into a company similar to Nokia, which is still struggling to find its way despite doubling its shipment in Q1 2014. Several developers have also expressed reservations about developing HTML 5 apps for Tizen OS.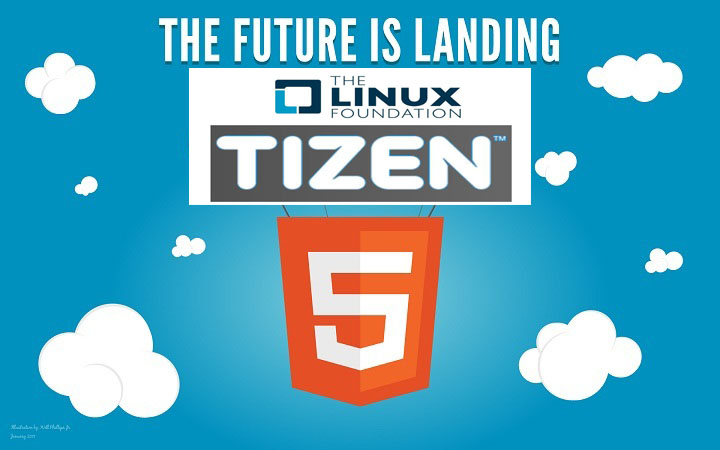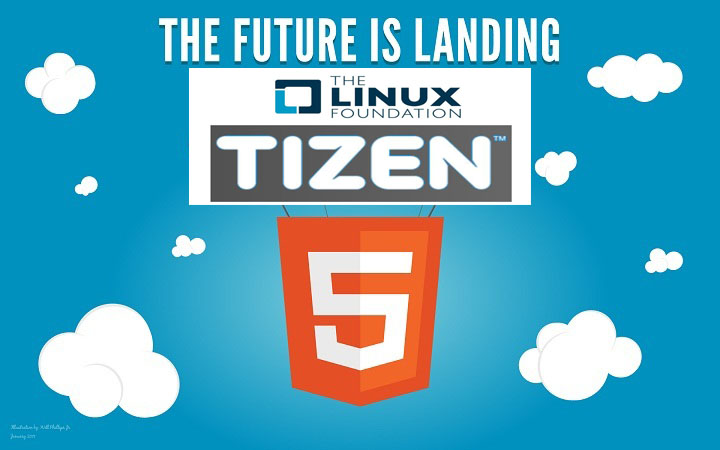 Samsung Will Not Risk Venturing Into Europe and the U.S.
Samsung is hoping to use Russian and India as launch pad for Tizen OS  as it has the greatest share of smartphone market in both countries and the lack of apps will also cease to be a factor. Till it becomes more universally accepted, Samsung will need to keep developing Tizen OS before it can venture into Europe and America where Android and iOS still dominate. The next two years could see the release of a variety of products all powered by Tizen OS. Unless users see real benefit in moving to a new platform, Samsung will struggle to make  any early gains. The company has scaled up to a point where it aims to be a complete consumer electronics giant, independent from  others.
Is The Tizen shift in Samsung's best interest? Moreover will Apple be able to counter the new threat? Do let us know in the comments section below.