What is Dazeinfo?
Dazeinfo is a leading technology, media and marketing Internet property which is focused on market intelligence, advisory services, strategic consultancy and communication design for information technology. We specialise in Smartphone, Social Media, Internet and the Gaming Industry.
Why Dazeinfo?
Dazeinfo helps IT professionals, business executives and the investment communities make fact-based decisions on innovative yet effective technology adoptions and business strategies. For more than two years, Dazeinfo has provided strategic insights to help our clients achieve their key business objectives.
Dazeinfo Facts!
A few quick facts to help set your expectations right:
A team of 11 analysts specialized in different skills-sets and aligned with different business verticals provide global, regional, and local expertise on technology and industry trends in over 10 countries.
Among the top 60,000 web properties in the world and among top 12,000 in India.
More than 55,000 unique and authentic data points with over 1,45,000 authentic data points in all.
Reference Source for some of the world\u2019s leading web properties like Forbes, NYTimes, BusinessInsider, USAToday, Mashable, TechCrunch, InsiderMonkey, TheNextWeb and over 330 other popular sites around the world.
Founded in 2011, Dazeinfo reaches over 30,000 internet users every day, resulting in over 50,000 page views per day. It also maintains more than 50,000 fans and followers on Facebook, Twitter, LinkedIn, and other social media platforms.
Dazeinfo D'Day Dazeinfo
D'Day is Dazeinfo's flagship networking event which opens up new avenues and provides a platform to entrepreneurs, VCs, techies, marketers, members of the media and others who wish to connect to some of their own kind. D'Day has successfully connected many like minded people in the industry. A no-nonsense and all-fun event, D'Day has captivated the attention of some of the top brands in the country, and we promise to take this one-of-a-kind networking event to the next level at each iteration.
Let the networking begin!
Amit Misra – Founder & CEO
Amit Misra founded Dazeinfo in mid-2011 after he realised the need for a tech source that could supply him with on-demand authentic statistics, facts, insights, projections, forecast and market reports. The web was flooded with nice to read entrepreneurship stories, start-up chit-chats and how-to information but there was hardly any online property that could be used as an industry benchmark for the need to read business-critical information, vital during strategy talks, planning and market understanding. Back then, the only available options for SMBs and information seekers were the $500 reports offered by the so-called analytical hot shots of the IT industry.

Amit decided to offer this critical industry information for free, and Dazeinfo was born. A sales guru who happens to be an MBA graduate with 10+ years of experience in the IT industry, Amit has served many renowned brands like ORG, Polaris, LG and more.

He has a great understanding of various verticals in the IT industry and loves to participate in debates, discussions, consultations and professional networking events. Good international exposure in various regions has helped him to understand the need and projection of technology.

PS : Amit is always game for a Beer or two, with friends.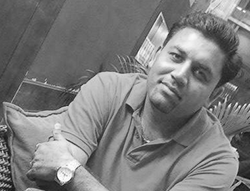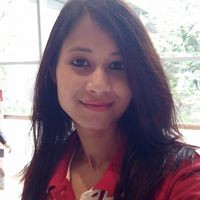 Itu Rathore – Head of Operations
Itu has 6+ years of experience in data research, business analysis and optimising operations. She is a keen researcher and is an expert in the secondary research space, especially, industry analysis and competitive intelligence domains. She is an active & aggressive consumer of online content and follows the tech space closely and stays up to date on various developments. She juggles with thousands of data points every day to empower customers with unparalleled actionable insights.

Besides overseeing the day to day operations at Dazeinfo, she is always up for exploring weekend gateways and travelling.
Shyam Swaraj — Brand Manager, Dazeinfo TV
Shyam is the man assigned to take Dazeinfo's video content to the next level. He is always in the thick of the action at tech events across Bangalore and is one of the reasons why Dazeinfo TV has reached new heights in terms of quality video analysis and interviews.

Apart from managing Dazeinfo TV's branding activities, Shyam is also the Community Manager for EarthStartups. His never-ending quest to ensure high quality video content on Dazeinfo is complemented by his knowledge of the IT industry as a whole.

PS : Shyam claims that when it comes to charm on camera, he is second only to Bollywood's King Khan.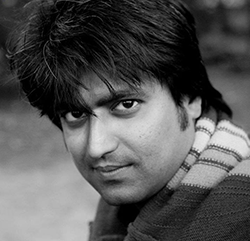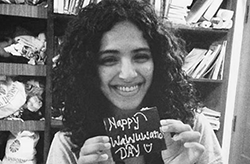 Sivani Hari – Assistant Editor (Startup & Video)
Sivani is well acquainted with the Startup industry and is serving as an Assistant Editor (Startup & Video) at Dazeinfo. She is primarily focused on the Startup section for CEO profiling and the Startup business model. Sivani is responsible for interviews and video content of several renowned Sr. executives and Startup founders.

PS : Sivani is a fun loving, tech savvy, lady of the media and you better believe us when we tell you that she can sing!
Aarzu Khan — Industry Analyst (Internet)
Aarzu covers the complex and sophisticated Internet industry. She has written a number of reports and has covered studies dealing with the Internet industry. Needless to say, she has done all that with aplomb because some of her articles are highly cited in this niche.

PS : Aarzu's understanding of the Internet industry is directly proportional to the dollars in Mr. Gate's bank accounts. (Immense is the word).