Samsung Electronics Co.Ltd. (KRX:005930) is all set to create another disruption in the global smartphone market. The South Korean electronics giant is reportedly planning to launch a new smartphone powered by its Tizen OS in June 2014. Sources familiar with the matter told The Wall street Journal, Samsung will reportedly host a massive event in two countries – Russia and India, to announce the arrival of Tizen OS. If confirmed, the move signals Samsung's intention to break away from  Google Inc. (NASDAQ:GOOGL) owned Android OS in 2014 and promote its own services instead. Samsung was the dominant player in the global smartphone market in 2013 with 30.8% market share, and the new development is bound to cause anxiety for Google.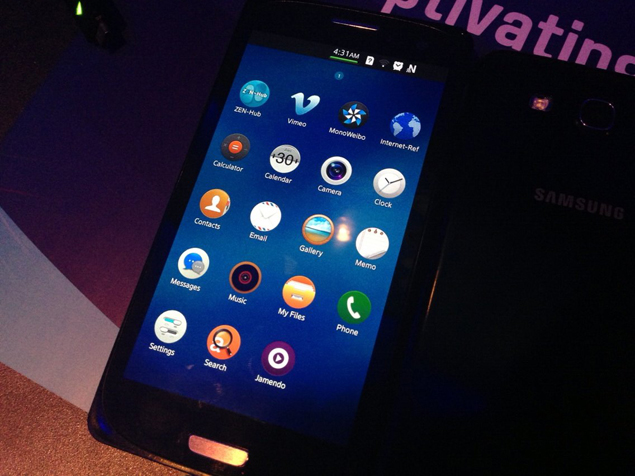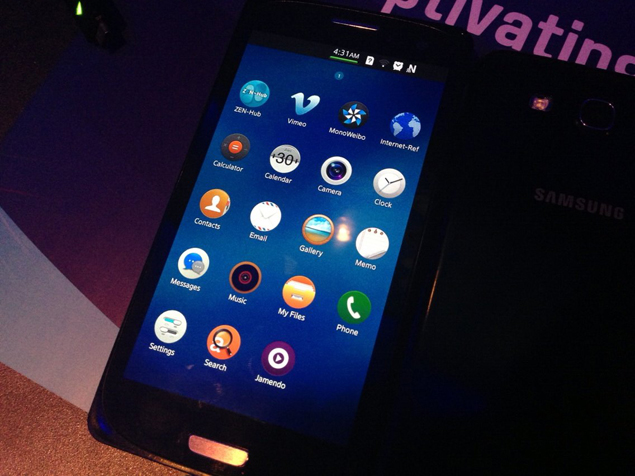 Samsung Will Be Fighting A War On Two Fronts With Tizen OS
Tizen OS is a Linux-based operating system similar to Google Android, and can run on smartphones, tablets, Smart Televisions and Smart watches. Development of the OS began in September 2011, between Intel Corporation. (NASDAQ:INTC) and Samsung. Currently, the Tizen Association  is headed by the boards of Samsung, Intel and various other companies. The first commercial product powered by Tizen OS was the NX 300M smart camera in October 2013, and the latest Samsung Galaxy Gear 2 smart-watch uses Tizen and was released in April 2014. Although not commercially available,  the first smartphone powered by Tizen OS is the rumored ZEQ 900.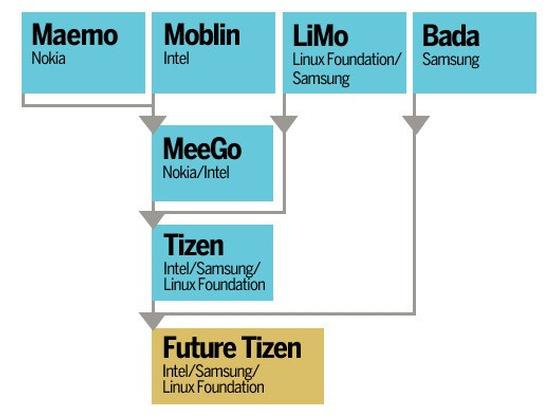 The timing of the launch is during an interesting period in the global smartphone market.  In Q1 2014, Samsung shipped a total of 89 million smartphones, almost double that of Apple Inc. (NASDAQ:AAPL) who shipped 47 million iPhones. Almost all of Samsung's smartphones are powered by Android OS, irrespective of cost. Samsung's vast portfolio of Android devices has allowed Android OS to be the dominant smartphone OS worldwide with almost 80% market share. Google has major control over the Android ecosystem and generates billions of dollars through its key services and the Play store.
Samsung will face a war on two fronts if it goes ahead with the promotion of Tizen OS. The new OS will take on Android and various others operating systems directly. The other war is on the hardware front which Samsung traditionally dominates, but is now slipping out of its control. Local vendors in emerging countries have followed Samsung's strategy and the company's declining profit in Q1 2014 was mainly due to the result of increased competition. Pressure in the high-end Android smartphone market is also a reason forcing Samsung to direct its attention away from Android OS.
Samsung is Targeting India And Russia For Tizen OS
Samsung is well aware of the risks of challenging Android in North America and Europe. In Q1 2014, the market share of Android in the U.S was 52.1%, while Apple iOS had 41.3%. The smartphone market is saturated in these countries, hence the decision to target the Indian and Russian markets is a wise one. In both countries, the price is a major issue for most smartphone buyers and not the operating system. Russia has a population of 143.5 million and 237.1 million mobile subscriptions. As of Q3 2013, 5.5 million smartphones were sold, which is 58% Y-O-Y, and Samsung's smartphone market share was 28.4%.
The Indian opportunity is even larger. There were just 41.1 million smartphone shipments in 2013 in a country with 900 million mobile users, and Samsung has an enormous opportunity. It already has a 37 % smartphone market share in India and local vendors Micromax and Karbonn are far behind. The lack of apps developed for the Tizen OS will cease to be a factor, as app usage is far lower in India than in most Western countries. If the new phone is projected as a low-cost entry level device, it is sure to find many takers in India, given Samsung's brand popularity.
Can Samsung Promote Tizen As A Worthy Alternative To Android?
The benefits to promoting its own OS are multi-fold. Samsung is a global power in consumer electronics including Fridges, TVs and other devices, and developing one single seamless OS for its entire platform portfolio seems like a smart move.  Apple's iPhone users are generating billions of dollars in revenue from the app store and Samsung will be looking to cash in through its services as well. Samsung and other OEMs pay billions of dollars to Microsoft Corporation. (NASDAQ:MSFT), which controls some of Android's key patents. The advantage of dropping Android is two-fold as Samsung could save plenty of money and perhaps  generate more revenue by using Tizen OS.
Samsung will compete with Apple, Amazon.com Inc.(NASDAQ:AMZN) and Google to promote its own services to customers online. Interestingly, Tata Motors Limited (ADR) (NYSE:TTM) is reportedly hiring Tizen developers to create software, and services such as mapping and entertainment for uses in its Jaguar range if vehicles.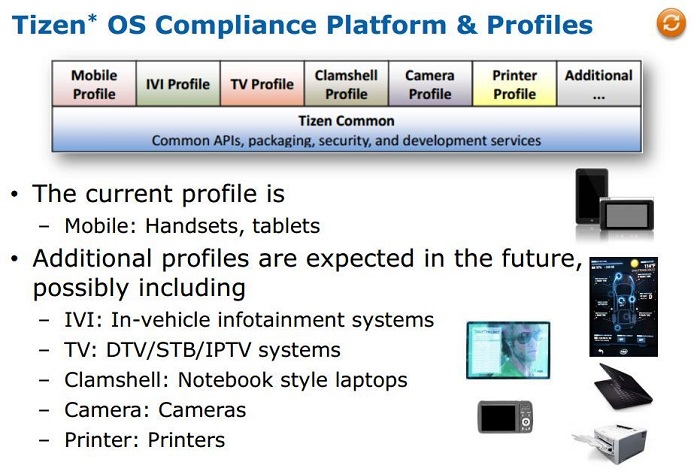 Google will not be pleased at losing the main promoter of  its Android OS. It has long been rumored that the  acquisition of Motorola by Google was an extreme step taken to warn OEMs, if they ever chose to forgo Android. Samsung is following a strategy which is rife with risks. By promoting its own OS, it risks alienating the crowd which helped it to gain the top place. The release of the Tizen OS powered smartphone was reportedly postponed after major carriers remained skeptical about the device. The bet that users in developing counties are not OS specific is another bold move.
Samsung is Unlikely To Move Away From Android For Now
The company's executives will be looking to sell Tizen to the public as a worthy replacement to Android. This strategy is bound to succeed as Samsung's marketing strength has allowed it to sell its smartphones all over the world. In 2013, the company spent an estimated US$13 billion in marketing and sales promotion alone. Google will surely be rattled by the development, although Samsung is unlikely to move away from dependence on Android for now. If the Tizen OS does gain favor, Samsung is bound to reject Android OS in the long-term, at least in developing markets. This could cause the OS market  to fragment even further and Android's market share of 80% among smartphones could shrink, allowing others to build up.
The gamble is big and Samsung will need to project the OS as a viable option and not simply as an alternative to Android. It controls the smartphone world through hardware but software is a new field and marketing genius  may or may not be enough to convince a skeptical audience. If the rumors are confirmed, the world will watch whether this makes or breaks the company's fortunes.