A company struggling to survive, faced losses three consecutive years and doesn't find a place in the list of top five global smartphone vendors, is giving sleepless nights to top executives serving smartphone giants such as Samsung, LG and many home-grown vendors in emerging smartphone markets. Yes, we are talking about Motorola Mobility that has taken the world by storm and introduced one after another path-breaking quality smartphones at amazingly low price.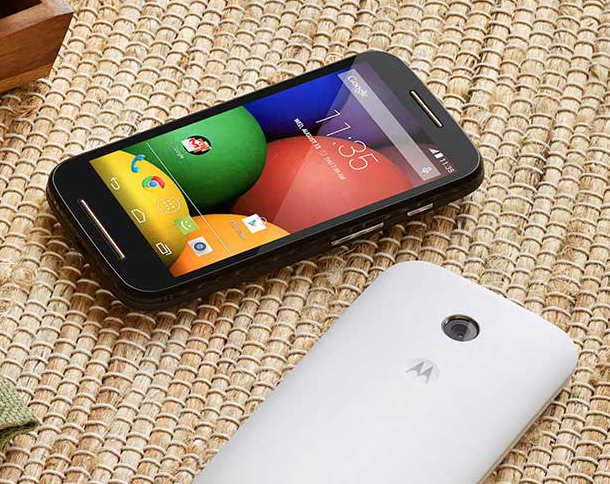 By this time the internet is flooded with news about Motorola's latest introduction Moto E, its price, specification and reviews. There is more than enough food for thought, for those who are still hunting for standard information about the device, launched yesterday with a jaw dropping price tag of $117. What most of these sources, so called market leaders, have not attempted is to talk about how Motorola has revamped its strategy, extremely focused on price sensitivity, yet the largest, smartphone market, which is resulting in over-estimated market response?
When Motorola first introduced the Moto G in February this year, most of the people considered it just another attempt to grab a small chunk of the already crowded low-priced smartphone market. After 3 days of launch it became a different story all together. Moto G is now the most successful smartphone from Motorola. Keeping in mind the amazing response to Moto G, Motorola introduced the superior version of the smartphone – Moto X that matches the specification of a few flagship smartphones of other vendors. Yesterday, Motorola has taken the competition head on by placing the unparalleled Moto E at a throw away price.
Motorola Has Adopted The Google Way of Thinking
Motorola Mobility was sold to Google Inc. (NADAQ:GOOG) in May 2012 and later sold to Lenovo for $2.9 billion in early 2014. Google wanted to control the fragmented market for Android smartphones by introducing low-priced devices in emerging countries.
Motorola is a reflection of what Google wanted it to be and what it needed to be. It's not an indication of what it will be under Lenovo." says Jan Dawson, an analyst at Jackdaw Research
While Motorola's struggle continues, management decided to adopt the Google way of thinking to empower more people with smartphones and Internet in price sensitive emerging markets, where the opportunity window is still big in size. Consequently, India, Africa and Europe markets came into the radar immediately. Penetration of smartphone and mobile internet is still at a nascent stage in India and Africa but the explosive year-on-year growth is catching the eyeballs of industry giants, including Apple's former CEO John Scully who is setting up operations to introduce low-price smartphones in India.
Why not, India is apparently one of the most promising mobile markets. With more than 901 million mobile subscribers, India is the second largest market, after China, by number of mobile subscribers. However, the availability of only 95 million smartphone users presents a big opportunity for smartphone vendors. The scenario in Africa is no different and with the presence of many Indian mobile vendors the continent is going through a massive mobile infrastructure improvements.
The penetration of mobile internet in India is also quite convincing. By June 2014, India is reported to have 185 million mobile internet users maintaining a quarter-over-quarter growth of 20%. On the other hand, Africa is also going through an internet boom and the growth is largely being driven by massive adoption of mobile phones.
Despite of various regional and geographical challenges and massive growth in mobile market, one thing that remains unchanged – people's price sensitive approach to a smartphone.
Emerging Smartphone Markets Are Driven By Price
It's no hidden fact, statistics speak about it loud and clear. The unprecedented growth of the smartphone industry in emerging nations is largely being driven by entry-level and low-priced smartphone sales. More than 50% of smartphones sold during 2013 in India fall between US$125 – US$250 price category. While homegrown vendors, such as Micromax and Karbonn are already leveraging on their low-priced smartphone strategy, Motorola has joined the race by further lowering the price barrier. Moto G and Moto E fall under the most-selling-smartphone-price-bracket and Moto X is challenging the smartphone prices tagged above US$500.
Motorola has intelligently cut the corners to make the Moto series smartphones much more affordable without compromising on component qualities or build materials. Besides, with each device the company has made a few changes to manufacturing and supply chain processes that helped the development of the next device. Before launching Moto E, the company identified areas and features that didn't work out with Moto G and tweaked it for Moto E to ensure the best experience for users.
Lenovo Is The Biggest Challenge
For Motorola, being under the Lenovo branded umbrella and scale up at the same time is a big challenge. Both Motorola and Lenovo carry a vast experience in the smartphone market, Lenovo is the second largest mobile phone vendor in China while Motorola is involved in smartphone manufacturing for more than 3 decades now. Motorola still runs at a loss, so Lenovo will likely attract a few 'management style changes' for Motorola in future. But considering that Lenovo is also betting big on low-priced mobile devices, it has been left with few options to get Motorola back to profit. Shifting the production facility from Texas to the Lenovo owned facility in China could be the easiest way to do that but it will attract job cuts.