Korea-based electronics giant, Samsung Electronics Co.,Ltd. (KRX:005935) has clearly emerged as the market leader globally, especially after it ventured into the smartphone market with its Android based range of smartphones. Globally, there are more than 700 Android smartphone vendors – how Samsung managed to out-perform each one of them is a whole different story.
How Did Samsung Out-Perform More Than 700 Android Smartphone Vendors?
It's not Samsung's innovations, nor its features that made it number one, it's actually just these three words – advertising and sales promotions! The company has managed to come up with a lethal combination of advertising and promotions that has left almost all other vendors paralyzed. Samsung spends more on marketing than any other smartphone vendor in the world. The company has a very wide product portfolio, ranging from home appliances to smart TVs and has equally established itself as a major player in each product category, it is even the only company responsible for creating a new market with the introduction of phablets.
Samsung's still a marketing giant: Q2 run rate was $12.7bn. If it repeats last year's growth it'll spend $4.5bn in Q4 pic.twitter.com/0WSnRFnIly

— Benedict Evans (@BenedictEvans) September 25, 2013
From the above chart, we can see Samsung's quarterly marketing expenditure since 2009. We notice that it spends the least on marketing and promotions at the beginning of the year and most in the last quarter. The reason is evident from the way it brings products to the market. In the second quarter of every year, it brings a high-end smartphone, for instance, Galaxy S-series, to the market and engages in advertising and promoting of the same. Since the last two years, we saw that Samsung always launches its Galaxy Note-series in and around the third quarter, it followed the same pattern this year too by launching the Note-3. It then quickly goes on to market the device with introductory offers and catchy captions on giant advertising billboards. Samsung's marketing expenses were seen to be the highest in the fourth quarter of the year. As it reaches the end of the year, it promotes and advertises all its devices with lucrative offers during festive seasons to boost sales; it adopts techniques like lowering of prices, free merchandise with purchase of devices, etc. to attract more customers. In the first quarter of the next year, Samsung can be seen to be engaged more in sales promotions than advertising, so as to clear the left-over inventory before it launches a new product.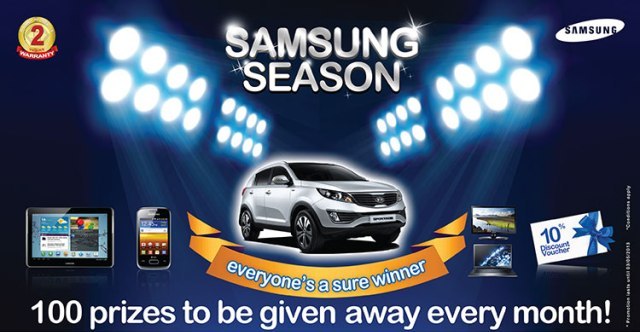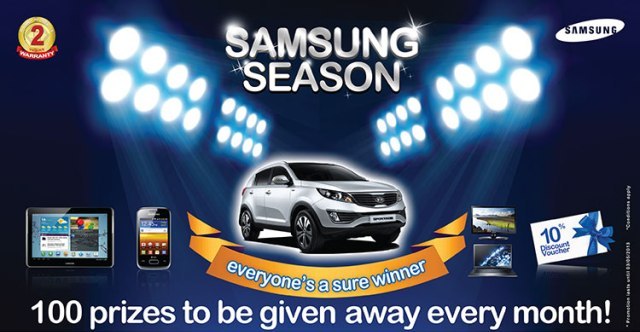 The Target: To Sell 500 Million Mobile Devices In 2013
Earlier this year, the company had set a target to sell 500 million mobile devices by the end of the year. Last year, Samsung shipped-out 384.6 million mobile devices out of which 106.9 million were shipped in the last quarter alone. By the end of quarter 2, 2013, Samsung had already sold 222 million mobile phones. With the combination of its efficient supply chain and aggressive marketing strategy, it will not be surprising even if it surpasses its sales target.
It's All About Strategy
It is estimated that by the end of the year, Samsung would have spent approximately $13 billion in marketing through advertising and sales promotion. That's a pretty huge budget! In fact it's more than what Google paid to buy all of Motorola and it's three times HTC's entire market capital. Moreover, Samsung spends more than twice of what Apple Inc spends on advertising. While Apple uses its advertisements to generate curiosity among consumers and create a 'pull' towards its products, Samsung uses a 'push' strategy (offers, discounts, etc) to market its products.