The much rumored and awaited product, iWatch, from Apple Inc. (NASDAQ:AAPL) is all set for launch this October. At the recently concluded World Wide Developers Conference, Apple announced the upgraded mobile operating system for smartphones, tablets and wearable gadgets like the watch. The Cupertino-giant is showing immense confidence in its latest product as it has announced the initial shipment of 3 to 5 million iWatch units. This announcement can be traced back to initial 3-days sales of iPhone 5S and iPhone 5C; the company sold 9 million units of iPhone 5S and iPhone 5C combined which shows the initial furore over Apple devices.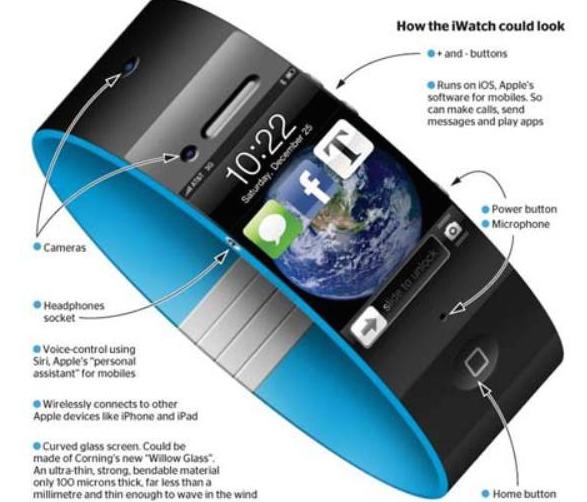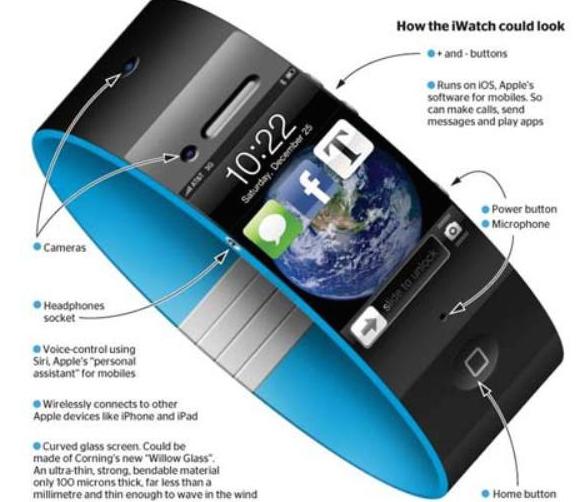 Apple Doesn't Want To Miss The Bus
The above statement from Eddy Cue has raised people's expectation from Apple facing severe criticism from the fans for its lack of innovation since Steve Jobs' demise. The company has not yet divulged the details of iWatch but it is likely to use a curved organic light-emitting diode (OLED) touchscreen. It might make use of bio-metric sensors to collect health-related data like calorie consumption, sleep activity, blood glucose and blood oxygen level. Apart from the health information, the watch would also allow users to read messages sent from smartphones. The smartwatch would make use of HealthKit app and fitness information gathering app, which Apple illustrated at WWDC.
Apple VP Eddy Cue said, "Later this year, we've got the best product pipeline that I've seen in my 25 years at Apple,"
Similar to the collaboration of Samsung Electronics Co., Ltd (KRX:005930) with University of California, San Francisco and the University of Chicago for the development and testing of Simband, Apple has partnered with high-profile hospitals like Mayo Clinic, based in Minnesota, and Cleveland Clinic based in Ohio. The health institutes will aid Apple in analysis and application of collected data for health management. To make iWatch more effective in regular life, Apple is also partnering with companies, like Nike, which have been tracking the industry for long. Nike, which is reportedly shelving its device business, will focus on integrating its services with Apple.
The Global Smartwatch Scenario
The launch of iWatch comes in wake of Simband and sneak-peeks of Android Wear. Google Inc. (NASDAQ:GOOG) and Samsung are already established names in the field of wearable gadgets. With Android Wear all set to trigger smartwatch race to 373 million shipments by 2020, Apple is likely to face tough competition. The watch is rumored to be sold at a price of $265, thereby making it out of reach of price sensitive markets. But the measurement of blood glucose level could score a point in favor of Apple as no other wearable device maker has been able to crack it completely.
The smartwatch industry is expected to grow significantly in 2014. The shipment of wearable devices is likely to reach 48 million in 2014, including 15 million smartwatch shipments. At 5 million units, the initial production of iWatch is almost equal to the total shipment of smartwatch last year. With the upcoming Moto 360, LG G Watch, iWatch and the existing Gear 2 and Gear Neo 2 smartwatches, the users will be spoilt for choice. Besides, Microsoft Corporation (NASDAQ:MSFT) is reportedly planning to launch its sensor-rich smartwatch this summer. In the nearby future, the smartwatch industry could witness the introduction and growth of local vendors like homegrown smartphone vendors. Asia would be a driving factor behind such a trend. Though, the trend of buying a smartwatch as a fashion accessory may fade, the fitness enthusiasts will be buying it more for the health benefits it offers.