Seeing the glorious performance of its contemporaries, Amazon.com, Inc. (NASDAQ:AMZN) has finally taken its first step into the mobile handset market. After much rumors and speculations, Amazon CEO Jeff Bezos finally unveiled the Amazon Fire Phone. The 3D smartphone is based on forked version of Android and is known as Amazon Fire OS v3.5. The smartphone launch gathered much news but we have to wait and watch for the reaction and customers it garners in the smartphone market considering its widespread reach.
Considering specification and price of Amazon Fire Phone, it's clearly evident that Amazon has made a jump to join the premium range of smartphone offerings. However, the initiative is bound to bring few existing-challenges that could disturb Amazon's plans and projections. The saturated market in developed countries and upcoming 4.7-inch iPhone 6 are among the main challenges. But before we move ahead to dig deep into the this discussion, let's quickly have a look on specification of Amazon Fire Phone and few of the salient features.
Amazon Fire Phone Specifications
4.7-inch IPS LCD Capacitive touch-screen, 1,280 x 720 retina display
Quad-core 2.2 GHz processor
2 GB RAM
13MP rear-facing camera with LED flash
Gorilla Glass 3 scratch-resistant screen with rubber frame
Fire OS 3.5
2400 mAh battery
Four 120-degree front-facing cameras with IR illumination
Supports 2G, 3G and 4G
Sensors- Gyroscope, Accelerometer, Magnetometer, Barometer, Proximity sensor, Ambient light sensor and Dynamic Perspective sensor system with invisible infrared illumination.
Memory-32GB and 64GB. No external slot.
Price- $649 for 32 GB variant and $749 for 64 GB.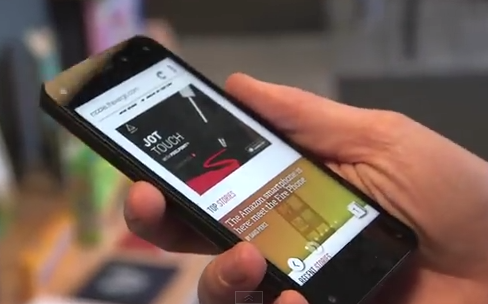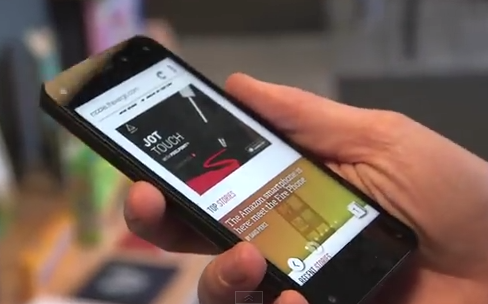 The 4.7 inch Screen Combined with the Internal Sensors
The Amazon Fire Phone comes with 4 front facing cameras that track the position of user's head and display information according to that without the user tapping or touching the screen. The feature works on a simple principal; it's difficult to grasp anything on the screen if it's cluttered. The 4.7 inch screen with rubber frame makes the handling of the device easier. In addition to that, Amazon has previous experience with the Kindle Fire and Fire TV so it uses that knowledge here.
 Amazon Fire Phone May Back-Fire!
The launch of Fire Phone comes at a time when the sales of smartphones are soaring high. In Q1 2014, the smartphone shipments grew to 285 million units registering a 33% year over year growth. But, the mobile phone market is primarily driven by developing countries like India and China which are highly price-sensitive. These countries are primarily favoring their home-grown vendors like Micromax and Huawei. At $649 and $749, Amazon will be facing stiff completion from bigwigs of the smartphone industry like Apple Inc. (NASDAQ:AAPL), Samsung Electronics Co., Ltd. (KRX:005930) and LG Electronics Inc (KRX:066570) The high-end smartphones which were launched this year include Samsung Galaxy S5, HTC One M8, LG G3, Sony Xperia Z2 and iPhone 5S. Amazon Fire Phone may have a tough time establishing itself considering the scenarios in the industry. Moreover, the Apple loyalists are eagerly waiting for the iPhone 6 which might affect the sales of the newly launched 3D phone.
The users are more informed about the choices that they make. The declining average selling price of smartphones is a wake-up call for all the manufacturers selling their device at an apparent huge profit margin.
Considering all above scenarios, it's quite unlikely that Amazon will chase China and India market aggressively. And, by limiting itself to US, UK and few other developed markets, it will compete directly with Apple iPhone 6, which is also expected to be price-tagged with similar figures. Besides, Amazon doesn't enjoy the brand-value like Apple in smartphone industry, therefore, it's quite unlikely people will ditch iPhone for a new entrant.
Amazon is betting big time on next-fen technology in smartphone – 3D. But as we said earlier, it would be interesting to see how early market adopt it. The biggest advantage Amazon enjoy is its extensive online reach, network of vendors and affiliate network that could turn the table in favour of Fire Phone – till an extent. Amazon could easily offer highest commission to affiliate on Fire Phone that could result in flooded-internet with articles, reviews and buzz about the smartphone. However, this could result in same faith what Amazon Kindle tablet has met; In 2013, Amazon managed to sell only 9.4 million Kindle Tablets, a 5% of total market. When most of the new smartphone entrants, including Obi from former Apple CEO, are busy in setting up their strategy for APAC market with entry-level and mid-range smartphones, it's over-optimistic to say that Amazon could grab a sizeable share of the pie from APAC smartphone market.
Undoubtedly, the Amazon Fire Phone is high on innovations but at the same time it comes with a high price tag too in the highly penetrated smartphone market. The company might have to work around its way to get some loyal consumers to switch from other smartphones to Fire phone. And, if company fails to read users Amazon Fire Phone could back-fire !
Here is the hands-on video review of Amazon Fire Phone: