The new leaked image of Apple Inc. (NASDAQ:AAPL) iPhone 6 has confirmed that upcoming iPhone will sport a 4.7-inch display. The latest leaked photo from a Chinese has reportedly supplied the back shot of a 4.7-inch cover, claiming the back casing of iPhone 6. The image is leaked by Australian blog MacFixit, which has a satisfactory track record with earlier exposes. The site claims the new picture fits with rumored 4.7-Inch iPhone 6, which has been creating enough of buzz on the internet for last few months.
The new leaked image of iPhone 6 definitely strengthens the claim that upcoming iPhone will boast a bigger screen than its predecessors. However, most of the leaks and claims have only spared the discussion about a 4.7-inch screen and no one has any clue of 5.5-inch iPhone 6, yet.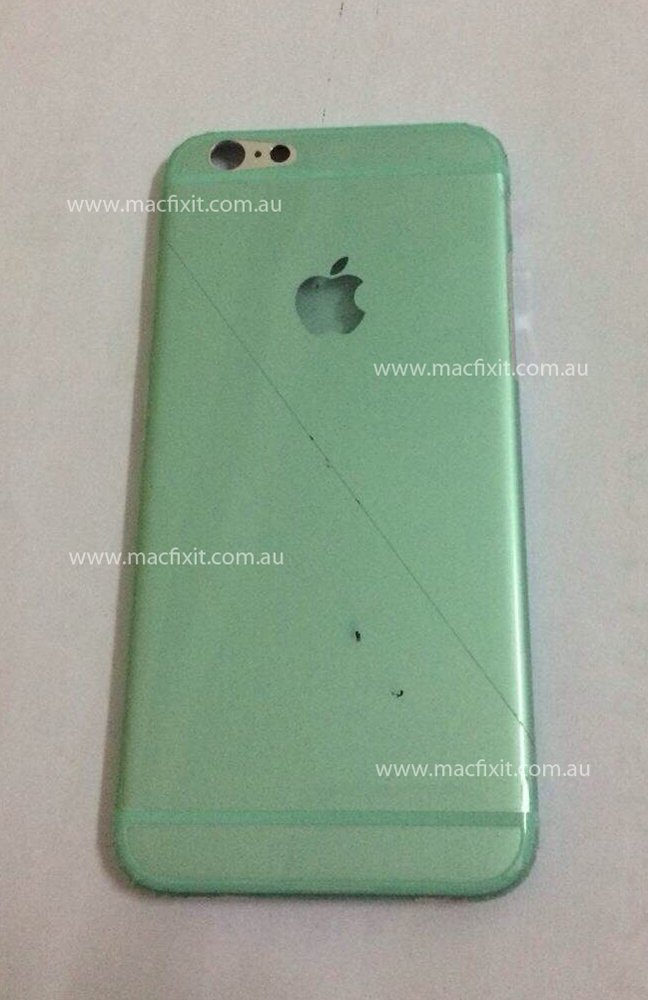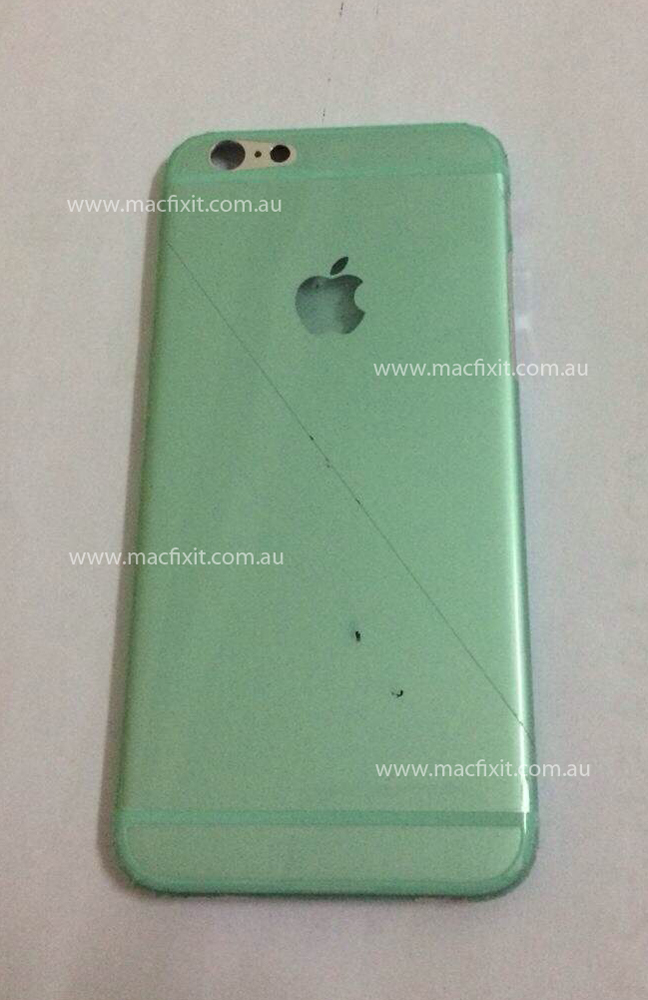 The claim of 4.7-inch iPhone looks legitimate as the company is expected to kill two competitions with a single device. By placing iPhone in between 4.5 and 5-inch screen Apple is eyeing contact growing Phablet market besides large screen smartphone market.
The latest leaked image of iPhone 6 looks Green, but actually it's not. It's just a protective cover film. We don't expect a Green iPhone after Apple experienced disappointing market response on its colorful iPhone 5C. But again, you never know. Apple is full of surprises !
While most of unofficial blogs, following Apple round the clock, are busy in analyzing the authenticity of the source, accuracy of the information and legitimacy of the image, here are few prospective that shed more light on the latest leak:
While the part matches up with previous mock-up designs, it does feature something new in what looks to be a cutout in the shape of Apple's logo. With a protective green film obscuring most of the component, however, it's hard to tell whether the logo is actually cut out or merely polished. It's worth noting that the second-generation iPad mini, which some say inspired the iPhone 6 design, was found to have a similar feature when parts for the tablet first leaked in August 2013., quotes AppleInsider.
Whatsoever, Apple is close to launch iPhone 6 and rumors claim it would be somewhere in the month of August. Company is holding WWDC 2014 conference in first week of June where iOS 8, new MacBook Air and few more new products could be unveiled. Don't be surprised if Apple spills some beans on iPhone 6 during the event, quite unlikely though.