While the whole world is excited about the upcoming Apple Inc. (NASDAQ:AAPL) iPhone 5S and iPhone 5C, schedules for next week, Apple has started working on next upgrade of iPhone, and this time its going to be much bigger. As we told you earlier also Apple is reportedly working on 4.8 inch iPhone 6 that could be unveiled in April next year. But, that's not all; this time company is also exploring possibilities of debuting in Phablet segment with upto 5.7 inch screen size iPhone Phablet.
Undoubtedly, that's going to be a sizable jump for Apple, who was once skeptical about the demand for bigger screen size smartphone. As iPhone 5S launch is right at the next corner, rumors about the bigger screen iPhone 5S is fading off. Leaked videos of iPhone 5S components state that Apple has not made any changes in the screen size of iPhone 5S and the device would largely be upgraded on the aspects of software, camera and internal components.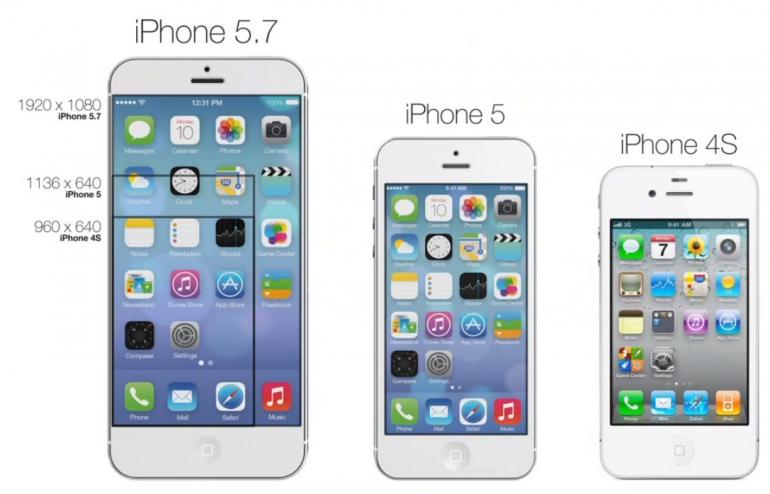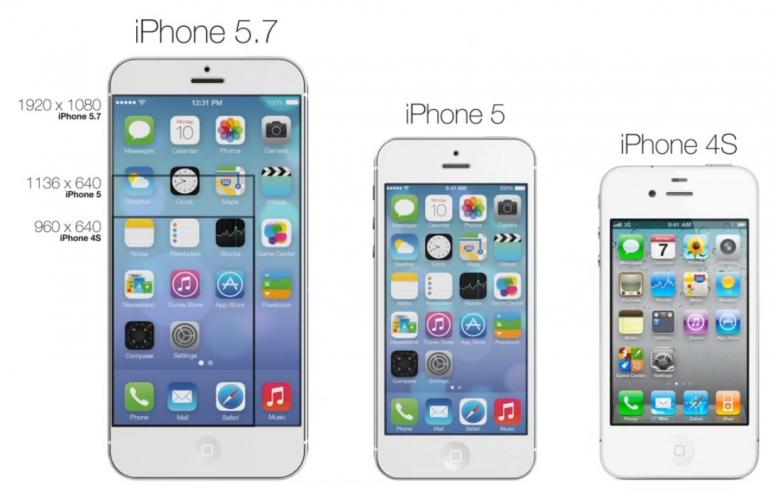 All such strategies clearly indicates that Apple will have to explore more options to counter saturating market of smartphone in developed nations and constantly intensifying competition from Samsung. The Korean giant has taken a big leap in the market by launching array of smartphones sporting 3.5 inch to 6.3 inch. Samsung is placing its bet on every quarter inch with the versatile devices fit for different class of people having different size of pockets.
Besides 4.8 inch iPhone, purported as iPhone 6, Apple is also working on constantly growing Phablet market. The much lucrative market is yet to be flooded with offerings and Samsung dominates this market unanimously with Note and Mega series. Recently, Samsung introduced Note III that sports giant 5.7 inch super AMOLED screen. By the end of 2013 the market will witness 60.4 million handsets sales, a record yearly growth of 136%. And the growth of Phablet is poised to continue in next few years. Considering all such facts, it makes all sense for Apple to explore opportunity in much lucrative bigger-screen market.
This shouldn't be though for Apple; in next few days, company is going to test the water from low-price Smartphone market first time. The decision to introduce iPhone 5C in developing market is primarily because traditional Smartphone market has become too crowded; in countries like USA, more than 70% subscribers are already using Smartphone – iPhone, to be more precise. And, in developing countries penetration of low-price smartphone is high; thanks to emergence of local players that are offering Android powered low-margin devices.
Apple is monitoring such industry shifts; the demand and supply need to be balanced and the iPhone maker would definitely tap the market, the only question is when and how.
Via: WSJ