Amazon.com Inc. (NASDAQ:AMZN) is reportedly planning to enter the crowded smartphone market in 2014, according to reports by the WSJ. The e-commerce giant has demonstrated versions of the handsets to developers, and according to insiders the phone is expected to be announced by June and begin shipping by the end of September this year. The rumors are also suggesting that the new device will be a 3D smartphone, but no other features have been revealed as of now. Amazon already has a flourishing e-commerce business, a range of non-connected devices, a growing app store, and if confirmed, this move may seem surprising  for a company with limited expertise in the smartphone market.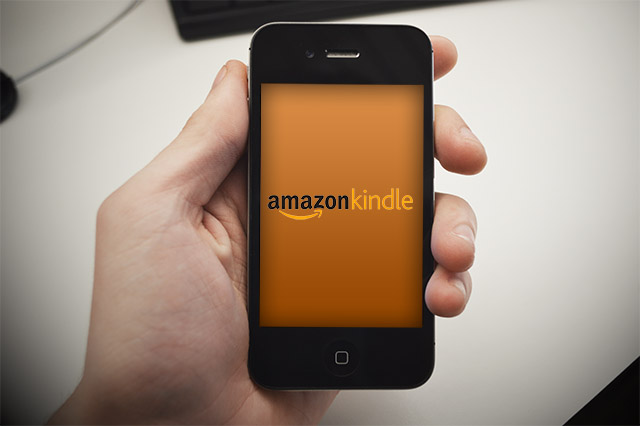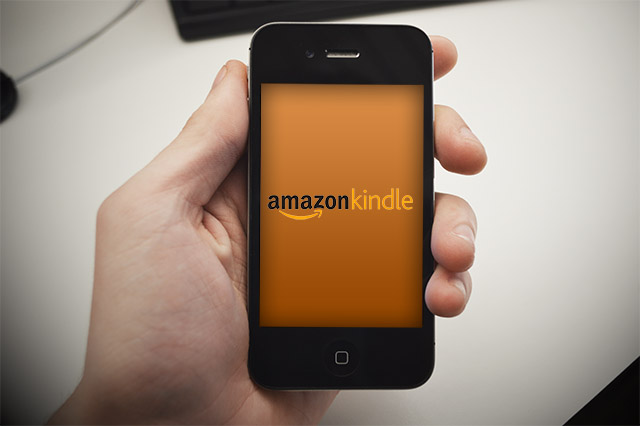 Amazon Is Entering A Saturated Market
Amazon's entry comes at a time when the global smartphone market growth slumped to 19.3% in 2013, compared to the 39.2% growth in previous year. Majority of this growth were driven by the sales in development market while matured markets, like Europe and North America, recorded single digit growth rates. In 2013, Apple Inc. (NASDAQ:AAPL) and  Samsung Electronics Co. Ltd. (KRX:005935), together, had captured 46.6% share of the global smartphone market and no other major smartphone vendor had succeeded to grab more than 5% of the market share. As growth has stagnated in America and developed countries, Amazon will be looking to expand in emerging markets, mainly China and India, by introducing a low or mid range smartphone. However, smartphone penetration in India is still in a single digit and China has the history of closing its doors for global brands. Though Amazon's hardware products are usually in the mid-range segment that suits best to emerging markets, still it would be too early ti say whether the giant will achieve desired market share with a 3D enabled smartphone remains to be seen.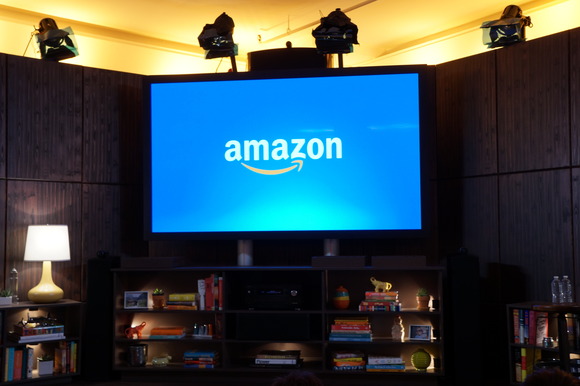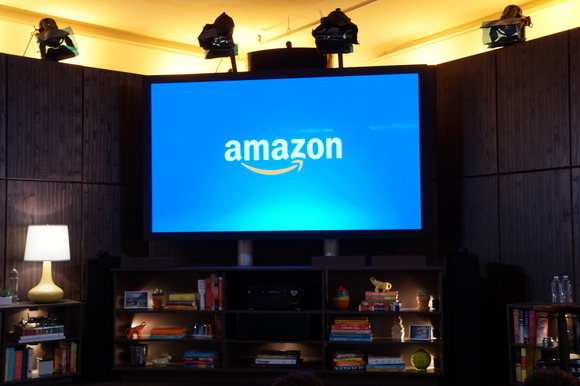 Is Amazon's 3D Device Really Feasible?
HTC Corp (TPE:2498) and LG Electronics Inc. (KRX:066570) have attempted to create 3-D smartphones in the past, but Amazon looks to pioneer the technology through an innovative design. Reportedly, the phone would employ retina tracking technology embedded in four front facing cameras, or sensors, to make some images appear 3-D, similar to a hologram. This confirms that the device will be made with a prime purpose of gaming and content viewing, a segment that Amazon is wooing through its tablets' readers and the newly released Fire TV. The launch is said to be slated for late 2014, when several other premium devices are expected to be announced in the market including the iPhone 6, Nexus 6 and Galaxy Note 4. If the rumors are confirmed, then Amazon has an innovative device which will stand out from all other products.
In the past, Amazon has announced some outlandish devices, including a Delivery Drone to deliver purchases to customers' house, and a wand like device for ordering products from its grocery store service. The company's latest set-top media streaming device the Fire TV has already sold out  since its release due to its cheap cost and focus on providing flawless content. The OS for the new phone will most likely be Android Fire OS, which already powers Amazon's Kindle tablets.
What Strategy Will Amazon Follow?
Amazon will have to follow a feasible business model if it aims to succeed in the smartphone segment. Currently, the Amazon ecosystem focuses on e-commerce and providing media content on tablets, readers and televisions. The retail giant will benefit from its experience in selling its Kindle devices to market its smartphone. In the fourth quarter of 2013, the company shipped 5.8 million tablets, resulted in capturing 8% of the market. Tablet devices alone accounts for 11% of all Amazon's revenues. An estimated 20 million subscribers are currently using its premium service named Amazon Prime, that allows subscribers to receiving free unlimited video streaming and borrowing of e-books. Its app store is another huge success story, featuring almost 200,000 apps, doubling in less than a year.
For Amazon to enter the segment is apparently a long-term initiative as smartphones are being used increasingly for online purchases. Global B2C e-commerce sales is estimated to reach US$ 1.5 trillion in 2014 with Asia-Pacific being the main driver of the growth and Smartphones will be contributing nearly 34.3% of the sales. The extent of online business opportunity could result in heavily subsidised smartphones from Amazon, thereby emerging as a credible threat to Samsung and Apple. The company's unique approach to sell products is to make money from the Amazon services that come with it, not through the hardware itself.
Rumors of Amazon developing a smartphone are not new. Last year there were rumors of a tie-up with HTC to develop such a device. If the latest rumor is confirmed, then this is the year Amazon has finally entered the smartphone market after establishing dominance in e-commerce and content media. By shifting the focus towards providing quality hardware, Amazon CEO Jeff Bezos has made a bet on the company's long-term future.