The roll out plan of new flagship Nexus 6 smartphone and Nexus 8 tablet from Google Inc. (NASDAQ:GOOG) is one of the most eagerly awaited launches this year. The upcoming Google Nexus 6 is likely to be made in partnership with LG, which previously made Nexus 4 and Nexus 5. In 2012 the Nexus 4 broke records in terms of sales and price to performance ratio. On October 31st 2013 the LG Nexus 5 was released (Apple iPhone 5S vs Google Nexus 5). The Nexus range of phones and tablets continues to stay the best-value-for-money devices in the market.
Google could plan the Nexus 6 smartphone to be similar to upcoming LG G3 or Motorola X2, reportedly scheduled for mid 2014 launch. In addition to Nexus 6, Google is also rumored to be releasing its flagship tablet Nexus 8, and a host of wearable devices, including a smartwatch, later this year. While Nexus 5 and Nexus 4 have many similar features, the Google Nexus 6 will be a game changer in the smartphone market.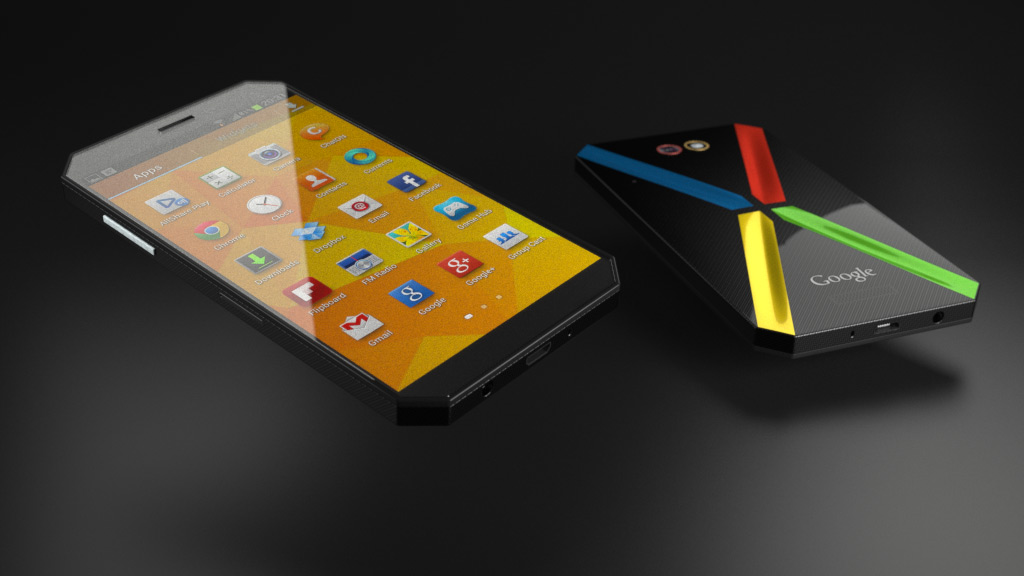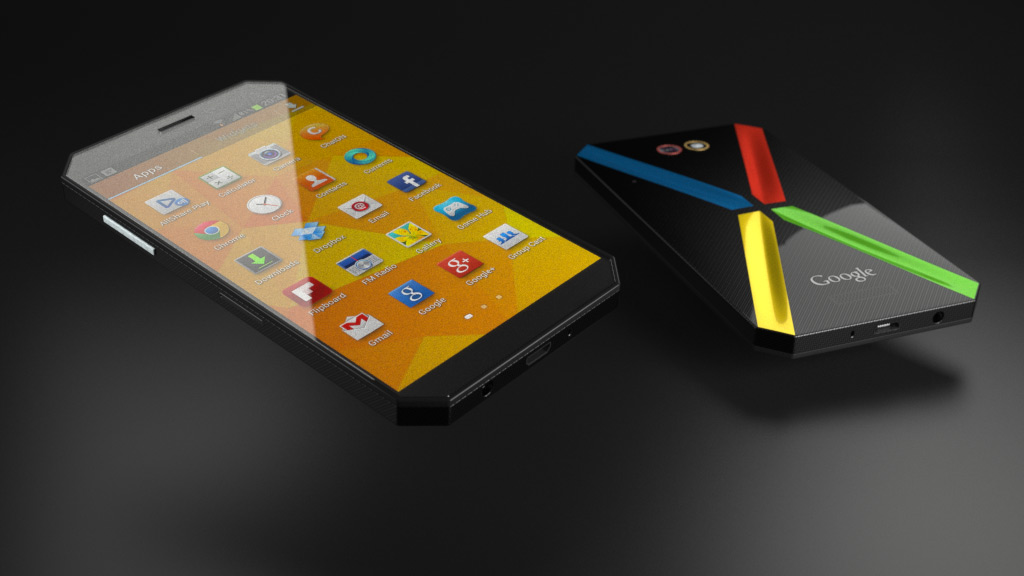 Google Nexus 6 Specification: What To Expect
Screen and Build quality
High quality displays are now being used in all high-end smartphones and Nexus is no exception. The upcoming Google Nexus 6 is rumoured to feature a 2K HD display, up from 1K in Nexus 5. A glass and plastic combination body resulted in a less handy handset in Nexus 5. The rear camera protruding awkwardly from the back of the phone made it difficult to hold. A metal or aluminum casting by LG would be a welcome change in Nexus 6. The screen will most likely be waterproof and dust proof.
Processor
Nexus devices are renowned for their blazing speed and processors. Nexus 5 has 2.26 GHz Quad-Core Snapdragon 800 processor.While Nexus 4 had 1.5 GHz, the Google Nexus 6 could have at least 2.5 GHz processor. The Nexus phones have a Quad-Core processor but Google will be looking to increase that number to 6 or 8 cores. Few other rumours are claiming that Intel could be developing a 64-bit processor for Nexus 6 and Nexus 8.
Size of display
LG Nexus 4 smartphones sported 4.7-inch and Nexus 5 with  5-inch screen size. This time Google could think of placing its bet in Phablet market by upgrading to 5.2 -inches from the 5 inches screen in Nexus 5.
RAM and Storage
The recent variants of Nexus devices, Nexus 4 and Nexus 5, both are powered with 2 GB of RAM. With the possible introduction of 64-bit processor, the Google Nexus 6 could come out with 3 GB of RAM. Users have been demanding an external storage port in their Nexus devices for long now. For the first time, a micro SD card slot could a welcome introduction with storage memory expendable to 32 GB and 64 GB.
Camera
As smartphone vendors are betting big time on rapidly improving camera quality, Google will be looking to update the Nexus camera after almost 2 years. Both, the Nexus 4 and Nexus 5. featured 8 MP rear camera and 1.3 MP front camera. The Google Nexus 6 must have an improved 10 MP rear camera and minimum 2 MP front camera with optical image stabilisation, vital for clear quality video calls.
Battery life
One of the main issues in Nexus 5 was the insufficient battery for such a powerful device. Increasing the screen size and adding powerful processors, require more battery power. While Nexus 4 had 2100 mAh and Nexus 5 had 2300 mAh battery, the Google Nexus 6 will have at least 3000 mAh battery for full day backup. The battery is also expected to be replaceable, as buyers complained of battery degradation and inability to hold charge for a long time.
Software
The KitKat version of Android (Android 4.4) was a major selling point for Nexus 5. Google will continue the same for Nexus 6 or use the opportunity to release a new version of Android. Nexus devices are usually the first ones to receive any new Android update.
Sensors
Following Apple's fingerprint sensor in iPhone 5s, and Samsung Galaxy's S series atmosphere tracker, Nexus will have more sensors from this year. It will, most likely, feature a fingerprint sensor and atmosphere sensor in addition to the existing proximity and light sensors.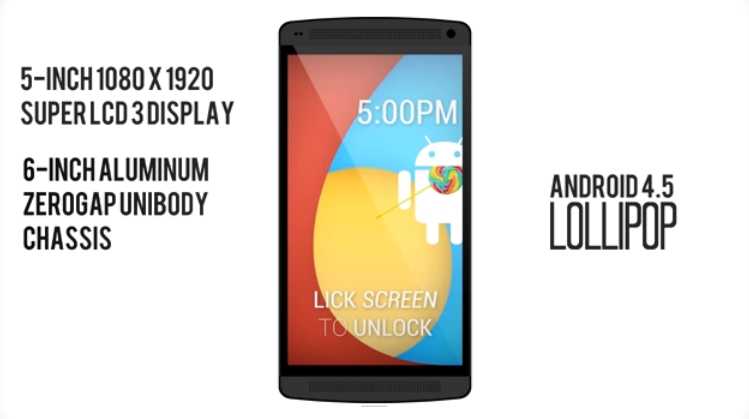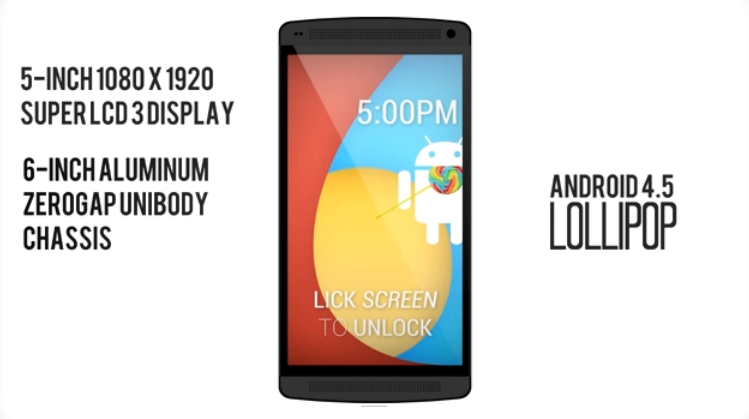 Google will be looking to showcase the device at I/O Developers conference on June 24-25. Thereafter the device will make its début on the play store in the weeks afterward. What makes the Nexus a killer competitor on the smartphone market is not only the specs but the price tag by Google. For 5.2 inch screen with a 2K resolution the Google Nexus 6 will come with a killer price tag. Combined with its powerful hardware, the Nexus will remain a strong competitor to almost all other major Smartphones.
Other smartphone vendors offer more in terms of camera and other features, but Nexus remains people's favorite due to its pure Android interface, with no bloated software to lag it down. The beautiful display with vibrant colors and a battery to last a whole day, combined with a solid price tag makes the Nexus a brand to be reckoned with.