Former CEO of Apple Inc. (NASDAQ:AAPL) John Sculley plans to release an entry level smartphone brand in India named 'Obi' priced at Rs 12,000 or less. Inflexpoint, an investment and acquisitions company promoted by Sculley has hired Ajay Sharma, former head of Micromax to head the Indian operations. The investments will flow into Dragon Technology, a distribution company owned by Inflexpoint in China. It will oversee production and supply chain of  the devices coming to India.
John Scully rocked the world in September last year, when he gave an illuminating explanation on why did he, then Apple's CEO, fire Steve Jobs from Apple in 1985.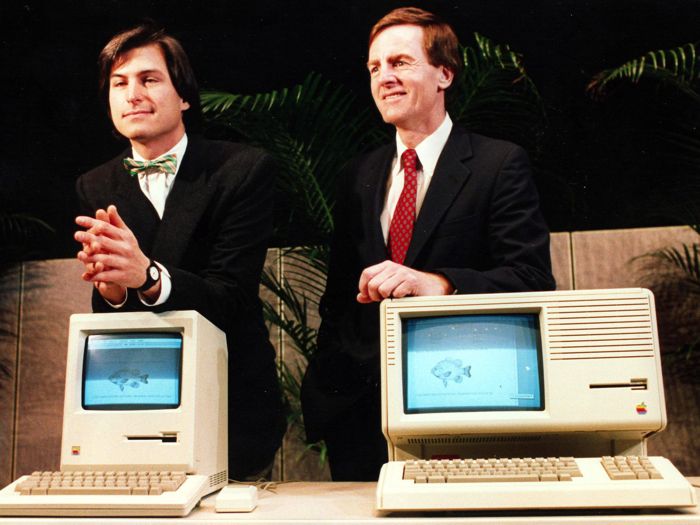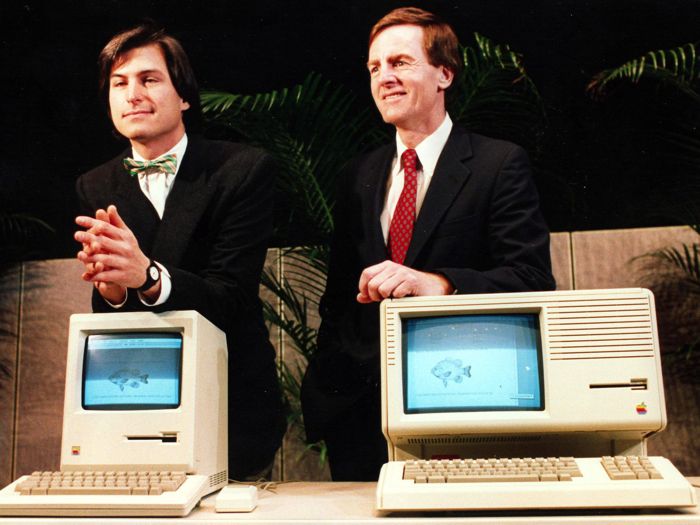 Steve Jobs with John Sculley
State of the entry level smartphone market
The market for entry level smartphones in India continues to grow at an enormous pace while the focus in the west remains on high end smartphones.The smartphone market grew at 172% in India last year with almost 41.1 million smartphones being shipped last year.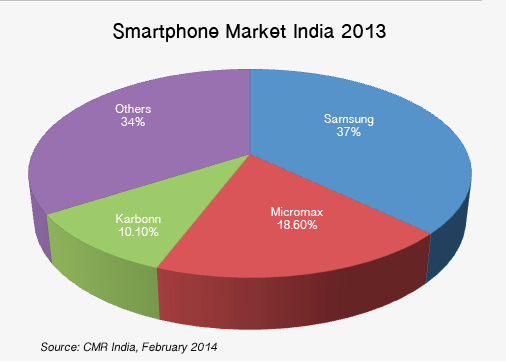 Sculley's announcement comes at a time when local players like Karbonn and Micromax are aggressively penetrating the entry level smartphone market while Samsung is the leader in overall smartphone sales with a 37% market share in India. The most clear challenges for Sculley's new company would be on how to compete with these well established brands. The release of low-end devices has narrowed the price gap between smartphones and feature phones. The brand hopes to gain an advantage over other local makers in India by ensuring quality control and production checks while working with suppliers to bring the handset to India.
Here are some factors to consider before launching basic level smartphones in India:
Keeping Tabs on Quality
Indian smartphone makers have scaled up the quality of their phones to a point where they are not just considered cheap Chinese made phones. A majority of consumers and critics agree, that quality of Indian made phones have improved significantly and majority of customers are now paying for features they really want in their smartphones. Increased competitions between foreign and Indian brands have ensured that to survive in an emerging market,the local players must keep innovating.
Controlling the Cost                                      
This single factor could single handedly decide the fate of any new phone in India. India's ever growing lower middle class typically go for a low entry level smartphone over a high end product. An average Indian would not hesitate to buy such a product irrespective of hardware and software issues. While brand names are important, it is secondary when compared to the affordability.
Establishing the Brand
Capturing any mobile segment in an emerging economy takes a lot of time and a huge amount of investment. Samsung remains the preferred choice in India for this reason. It was quick to capture the entry and mid level market in India because of Android OS from Google. Similarly Micromax and Karbonn incorporated features that were really popular and exactly what customers were looking for. This is where Indian manufacturers have excelled, by adopting good technology and features and incorporating them in their products. 
 Chances to grow
Some ways to grow a new brand in an emerging economy are
1) Keep the phone price as reasonable as possible. Customers are very price specific and will only pay for features they want. With a variety of choices in the market a customer will always pick the cheaper option.
2) The quality of the phone must be perfect, and good after-sales service must be a mandate for any new brand. This is where Indian manufacturers have often let their customers down.
3) Use competitor's weakness to your advantage. Samsung has no 5 inch entry level smartphones in India and this could be the USP of any new smartphone brand.
4) Innovation is important since bringing expensive latest technology to any low cost smartphone makes it a popular choice among many consumers. Providing a new OS or unique features like fingerprint scans will make it a popular choice among many consumers.
5) Use tie up connections and provide value added services like app bundling, Operator ecosystem ties ups such as free data for certain services. This is a crucial bait to lure customers
6)  Understand the local market and advertise the brand accordingly. Visibility of the brand in its early stages will quickly generate a large user base.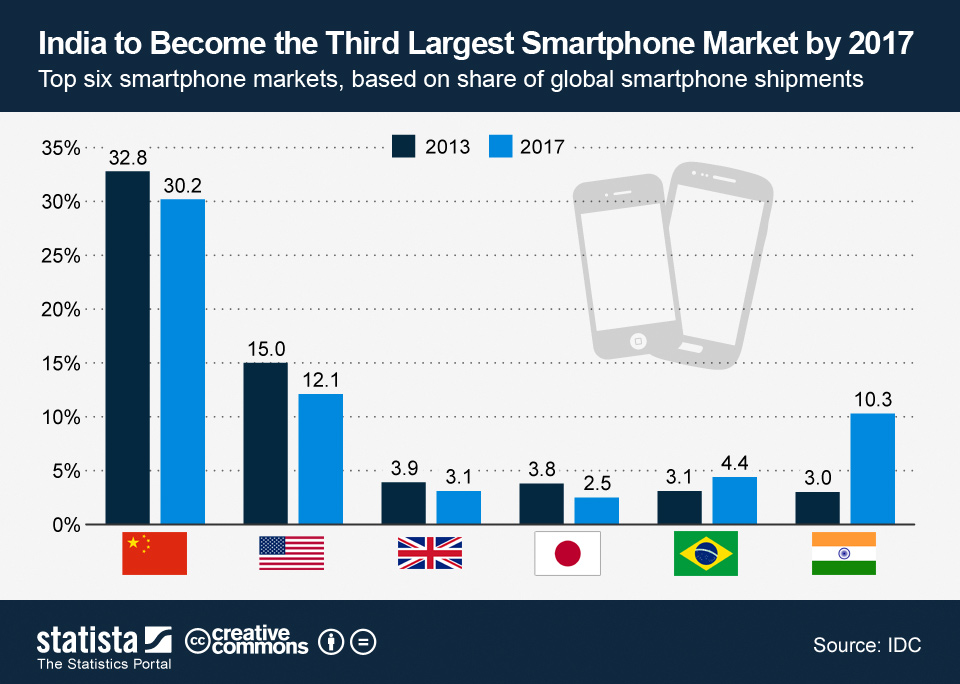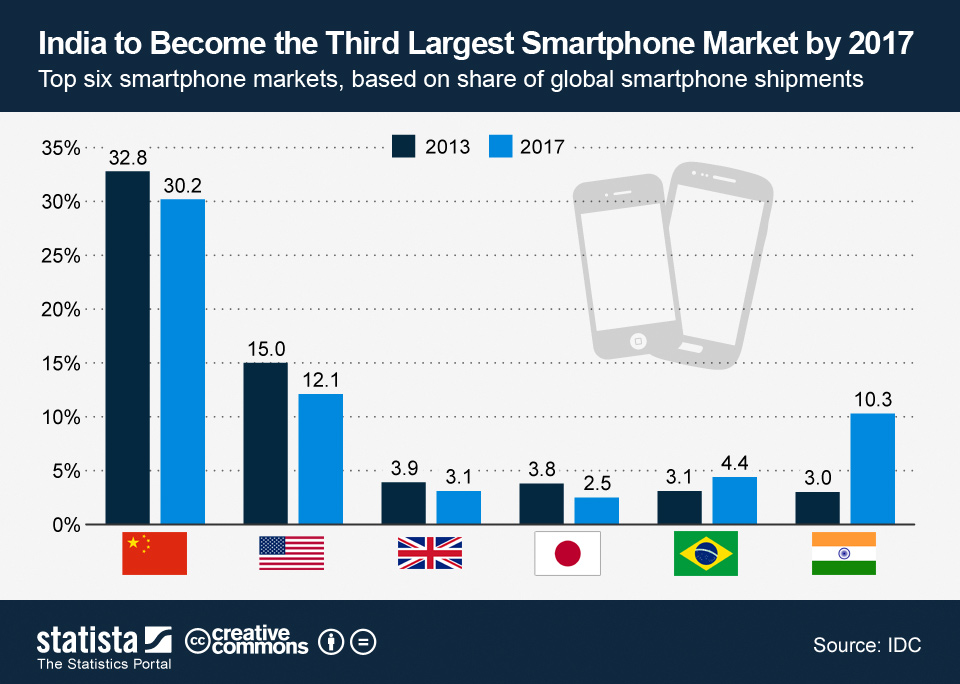 The Indian smartphone market is poised to be the third largest smartphone market by 2017 behind China and USA with shipping of over 155 million smartphones, making up about 66% of these sales. While the growth in China is driven by Chinese vendors, India has less local vendors and this represents a great opportunity for local and foreign vendors to grab a share of the market by then. As 3G networks expand, the sales of feature phones will decline steadily and smartphone market will grow. India accounts for just 4% of sales right now.
With so many brands in the market, gaining recognition, especially for a long term is a slow game and involves more than just price and specs but also services and value creation. Sculley's Apple history will no doubt play a big role in deciding whether he can make his brand as viable as Apple was in its heyday.