Social networking is the best way to connect with consumers, build social brand presence and understand consumers need.
Adopting the best social media marketing tactics in your business can take your business to a new edge. And, those who are thinking about social media spending can definitely invest, as a percentage of marketing budgets will be increased to more than two folds over the next five years.
A new survey from the Australian Marketing Institute and Colmar Brunton say that  marketing budgets will grow by 1% in 2013, following growth of 3.4% last year.
While the growth of social networking and Web 2.0 is comparatively less than in 2011.
The survey included 259 senior marketing professionals in Australia. The study aimed to understand senior marketer sentiment, priorities, perspectives and challenges in the current marketing medium.
"Traditional media is being used more by a minority of marketers,"  Australian Marketing Institute CEO Mark Crowe said, "with the stand-out examples being print (12%), radio (8%) and free to air TV (4%)." The survey was administered in December 2012.
Insights from the study
The use of social networking and Web 2.0 as a communication channel continues to grow, but the growth in this channel is less pronounced than in 2011, the report observes.
The media and communications (13%) and manufacturing (19%) industries have the lowest proportion of organisations increasing budgets in 2013, while professional services has one of the highest (45%).
Marketing budgets will grow by only 1% in 2013, the report reveals, 3.4% last year.
34% of the marketers surveyed expect their marketing budget to increase in 2013, with these organisations anticipating an average increase of 16%, while 38% expect their budget to be same. Meanwhile, 28% of marketers expect a decrease in 2013, and these also anticipate an average decrease of 16%.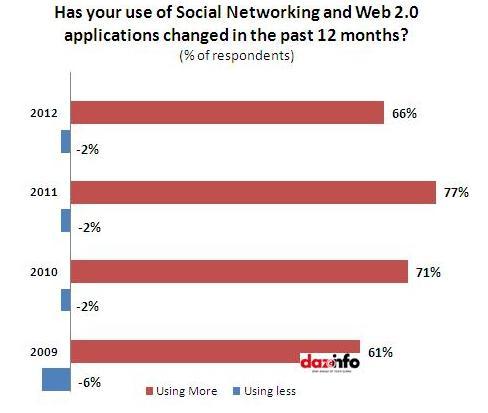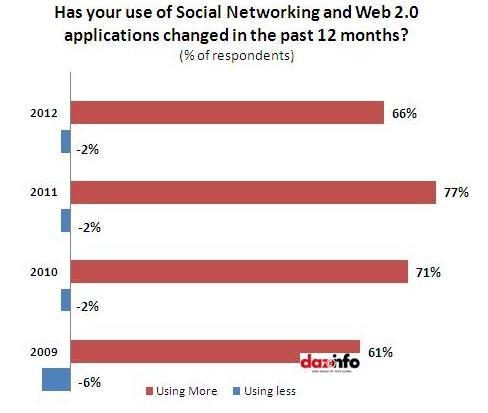 Organisations with zero to 100 employees will grow their budgets by 6% in 2013, while those with 101 to 1,000 employees will reduce their budgets by 1.7%.
Its also said that the most organisation types and most industry sectors are reducing marketing budgets in 2013. While, smaller organisations, professional services and not-for-profit are growing their marketing budgets.
The report observed that there is significant variation at an industry level in terms of marketing budgets.
The top marketing priorities includes measures to increase sales, maximizing efficiency of marketing expenditure, and focusing on more profitable market segments.
Additionally, there have also been shifts in the communication channels used by marketers.
In 2011, 77% of the marketers surveyed used social networking and Web 2.0 applications. Last year, that percentage plunged to 66%.
Similarly, 32% of marketers used viral marketing in 2011, compared to 23% in 2012.
Certainly, marketers' use of all communication channels has decreased, suggesting they have become less important to businesses in the current economic conditions.
 The usage of online advertising sees shrinkage, 64% in 2011 to 56% in 2012. While, only 34% of marketers engaged in public relations last year, compared to 47% in 2011.
The use of direct marketing fell from 48% in 2011 to 38% in 2012, while mobile and SMS fell to 30% last year, down from 46% in 2011.