Social media marketing is the best way to connect with consumers, build social brand presence and understand consumers need. A couple of days before we had presented a mix of many reports from reputed firms who analysed digital marketing trends for this year, which can give you a clear idea of market spending.
Adopting the best social media marketing tactics in your business can take your business to a new edge. And, those who are thinking about social media spending can definitely invest, as a percentage of marketing budgets will be increased to more than two folds over the next five years.
Here is another report from Ascend2 (an agency consulting company) in partnership with Research Underwriters, conducted survey during the week of February 25, 2013, interviewed 687 business leaders, marketing executives and practitioners from around the world shared their valuable insights on social media marketing.
The report executes actionable advice on using this research to develop a superior strategy beginning with a SWOT analysis of your company's marketing program.
Understanding what works in social media marketing today, and how to make it work for you, is a rapidly evolving educational challenge. The main intention of the research is to help marketers develop a Superior Strategy for effectively achieving their social marketing objectives. Below are is the SWOT analysis of the companies participated in the report.
Social media marketing, Strength
Search engine rankings remains as an important part of businesses' digital strategy. majority of the respondents polled for creating articles and blog post content for the most effective social marketing tactics (51%).
Also, other forms of content creation like research and whitepapers (25%), and video and audio (32%) also ranked high.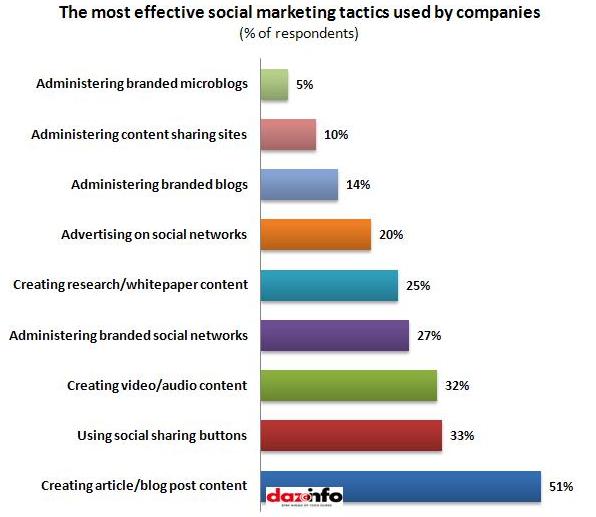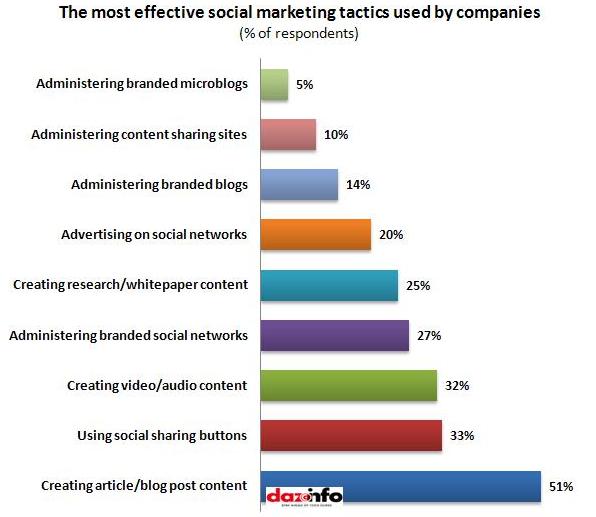 Weakness
Unfortunately, the most effective social marketing tactics are said to be most difficult tactics to execute. Creating audio/video is the most rated difficult tactics followed by creating research/white paper content and creating article/blog post content. That is the top three most effective social marketing tactics were also the most difficult tactics to execute.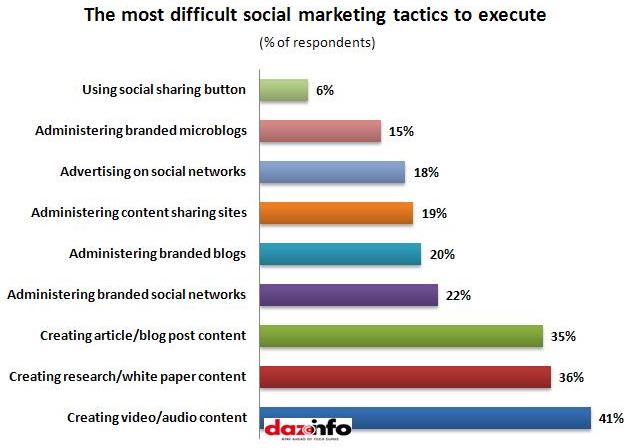 Opportunities
Building trusted relationships to acquire and retain customers makes improvement in engaging customers (55%) as the most important objective. While, only 3% consider to reduce spending on customer support costs.
Interestingly, this correlates with another report which said that brands on Twitter are And out of 100  top brands on this site, only 30% are currently operating a dedicated customer service, a number that has increased from 23% from December 2012. This indicates that brands greatly embrace the value of Twitter marketing and of course they think customer service could help them in acquiring more customers.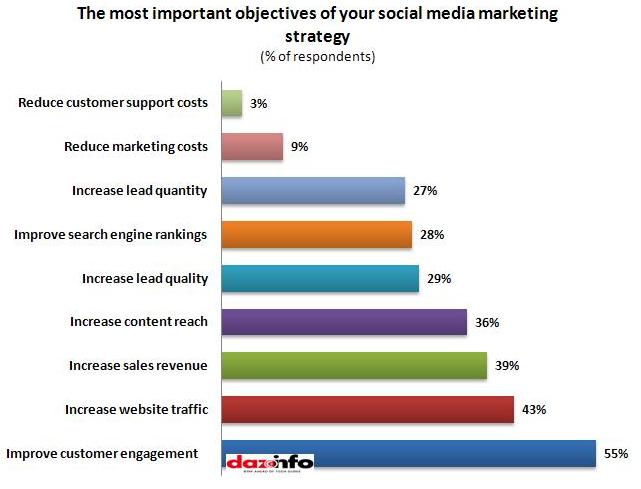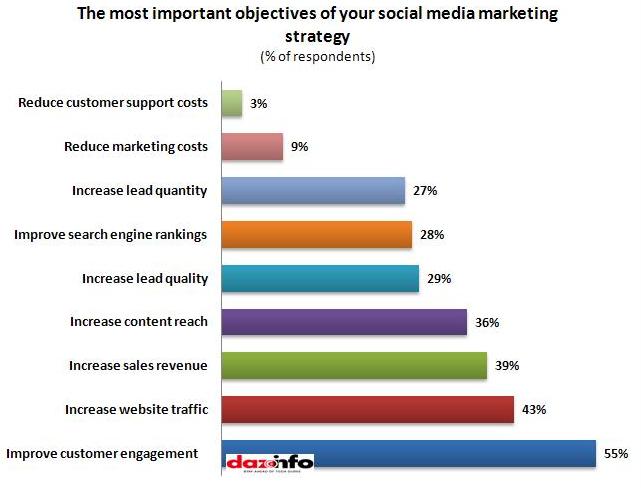 Threats
The greatest percentage of respondents (42%) polled staff limitations—not having enough personnel to create the content or drive the continuous engagement that powers social.
Also, 38% of them said that they face challenges/difficulty in measuring the return on investment (ROI) of social channels. Followed by budget limitations and lack of effective strategy polled to 28% each.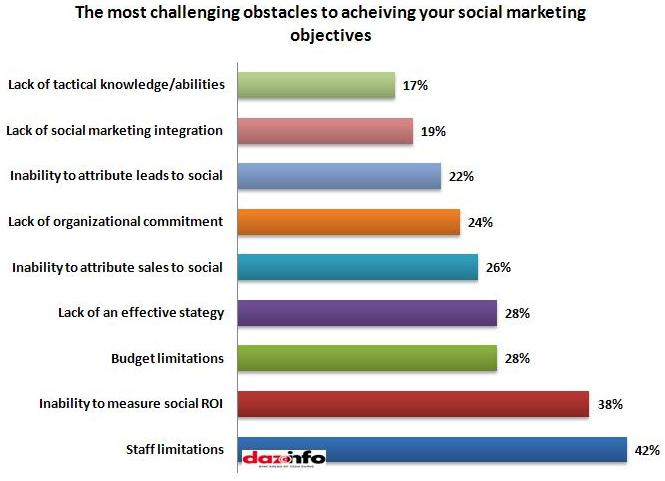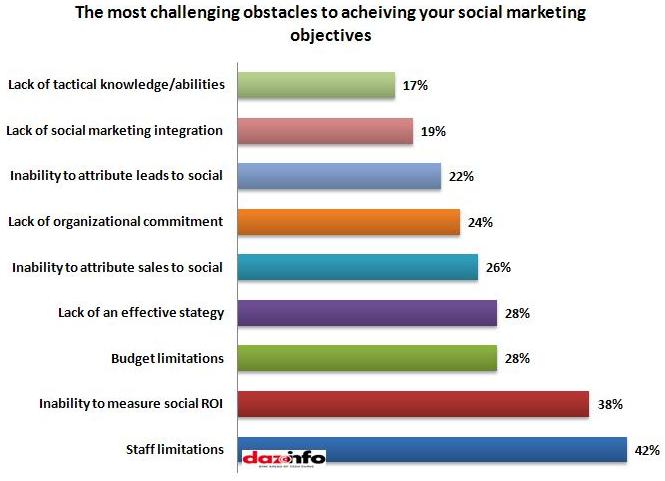 Note: Assign your company's social marketing program by applying the questions asked in this research survey, then comparing your analysis to the social media marketing strengths, weaknesses, opportunities and threats of companies with a Superior Strategy which are shown shown.