Nokia's CEO Stephen Elop ruthlessly dumped Symbian Platform and started to work on Microsoft's Windows Phone platform last year. Nokia, in collaboration with Microsoft, released it Nokia Lumia models (800 and 710) worldwide last year, which didn't outstandingly performed anywhere across the world compare to its rivals such as Android-based devices. Since the launch didn't go well as expected and it may be too early to say but, apparently, Nokia is forcefully trying to carry out the relationship with Microsoft further more.
A recent report has claimed that Nokia is now planning to introduce its Windows 8 ARM based Tablet in Q4 this year. Microsoft promulgated earlier that the company has overhauled its new OS and focusing to create a radically different user interface (Metro style) and content delivery.  If Nokia launches 10-inch Windows 8 Tablet this year then it would be Microsoft's biggest hardware partner so far.
Rumors also reveal that Nokia is going to outsource the manufacturing of its Windows 8 Tablet to a Taiwanese Company "Compal"—the initial order is speculated to be 200,000 units. However, the market is apparently flourished with Samsung's Tablets (with every shape and size) and other Android based Tablets such as Kindle Fire and Nook.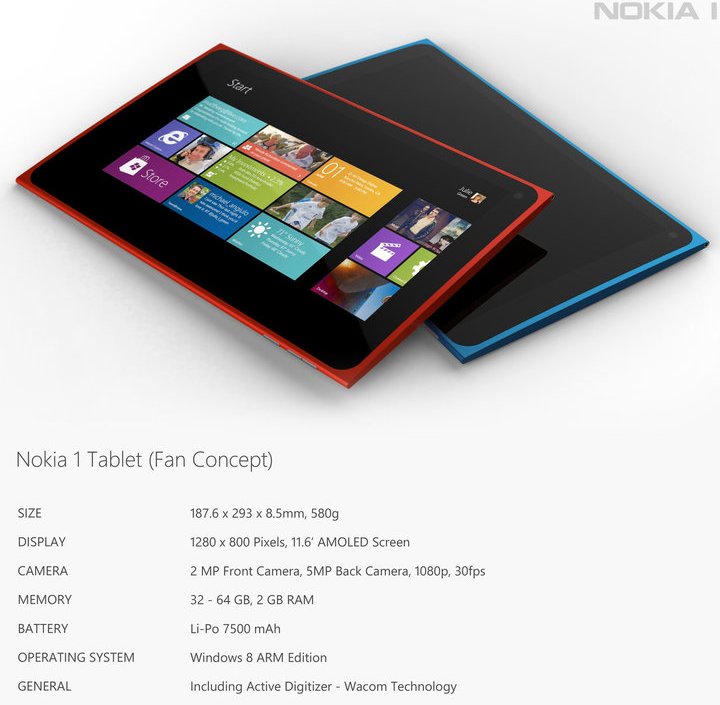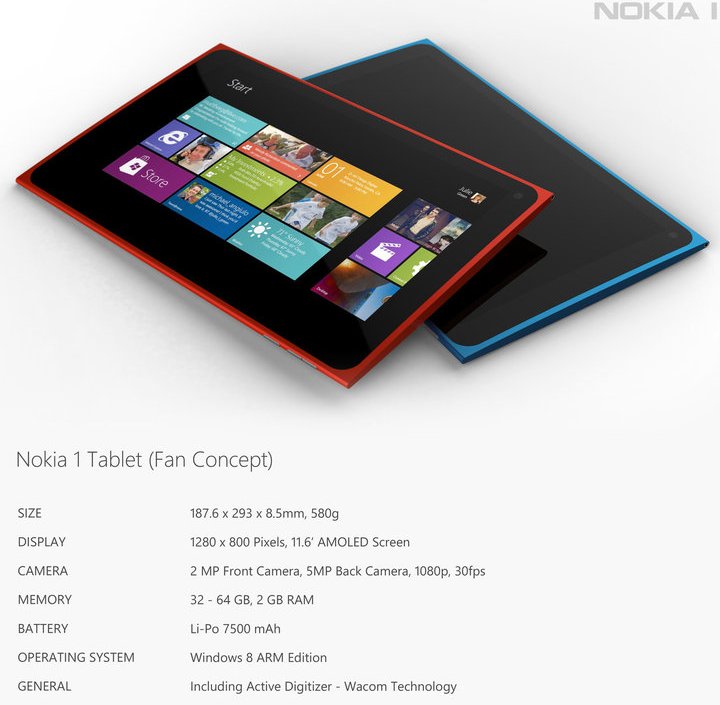 Could Nokia Windows 8 Tablet finally prove to be a real iPad-killer?
Let us try to know what's new in Windows 8 Tablet? Windows 8 Tablet will run on ARM-based hardware—a similar architecture iPad or any Android Tablet has. Rumors have also confirmed that the new ARM-based Tablet device will have NVIDIA Tegra 3, and in addition to these, the Windows 8 Tablet will have new metro interface.
At MWC this year, Nokia's CEO—Stephen Elop—gave a hint that the company could work over the development of Tablet with Microsoft later this year. There was indeed a big question that should Nokia release its Tablet this time when its market share is steadily declining year-over-year? Apple's iPad is dominating in the market; it sold 15.4 million Tablets in Q4 (calendar) last year. Android based Kindle Fire was expected to be sold 6 million units in Q4 last year. Nook has also marked its presence in the market during the last holiday season.
However, In Android camp none of Tablet has more than 5% of the market share. Amazon's Kindle Fire was succeeded in Q4 last year not because of that it was powered by Android OS but it was integrated with Amazon's popularized e-books and a sequence of services. Likewise, Apple has currently more than 550,000 apps in its App Store and now celebrating to surpass 25 billion apps downloads. Apple is currently facilitating users' wide experiences of iCloud, iTune and more. While talking about Nokia, neither it has so bulk apps store nor other services, like e-books and more, that Apple and Amazon presently have.
Anyways, Microsoft's Windows Phone still need to prove itself in Smartphone sector (having just 0.5% market share). Knowingly, the market share of Nokia has been declining day-over-day due to Android and iOS overtaking the Symbian platform. Definitely, it's very tough time for the company to introduce its Tablet in the market, especially when dozen of Tablets lineup are already available in the market and competition is heading towards dog-eat-dog situation.
However, Microsoft has worked hard with its new Windows OS, and I think, Windows 8 ARM based OS is non-vulnerable than other OS like Android and iOS. Nokia has quite understood that it could make more impression only if it debuts in Tablet market. Nevertheless, I appreciate Nokia's decision to expand its business into the Tablet segment despite of evaluating all such phenomenons. As Apple's market share of Tablet is steadily declining quarter-over-quarter, and in this scenario, Nokia's high-end Tablet could be considered as Apple's iPad killer – but for this Nokia and Microsoft need to burn gallons of their people's oil, literally.