The growing popularity of Facebook Inc. (NASDAQ:FB) has helped advertisers and brands to reach out massive internet users base in no time, conditionally a proper marketing campaigns are defined and deployed in an strategic manner. Though, marketers are promising sky-high results to their clients, only bunch of brands are actually able to get a significant ROI, while many are still struggling to see daily traction and increment in their fan base.
An exploding 1357% increase in demand for social media jobs has got online marketers back into the game. However, companies, including recruiters, are failing to asses performance as well as candidate's creative ability, essential for a real marketing on online social channels. This is resulting in love-hate game between social media marketers and brand companies.
Though such challenges are making the job tougher for Facebook marketers, there are strategies that could help brands to generate high engagement along with hundreds of thousand members fan base. A recent infographc from WhoIsHostingThis.com has released an infographic that could possibly help brands on Facebook to double their likes each day.
One most important take away of the infographic is to connect with other admin of Facebook pages from related industries. This helps your brand to get access to more targeted and relevant Facebook users connected with admin and his page as well.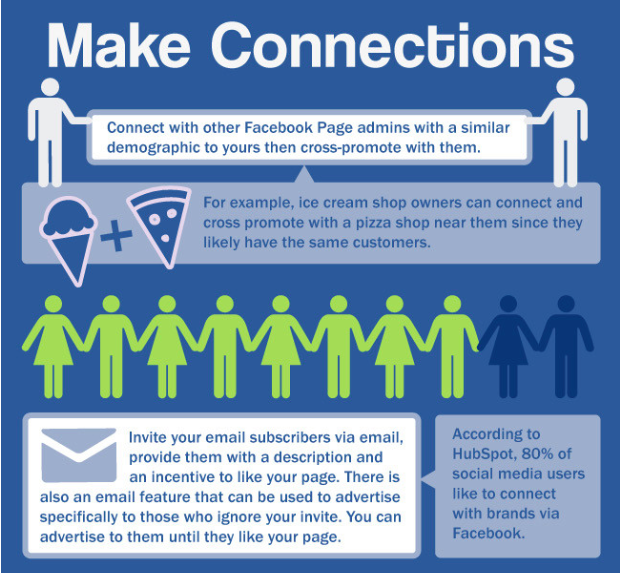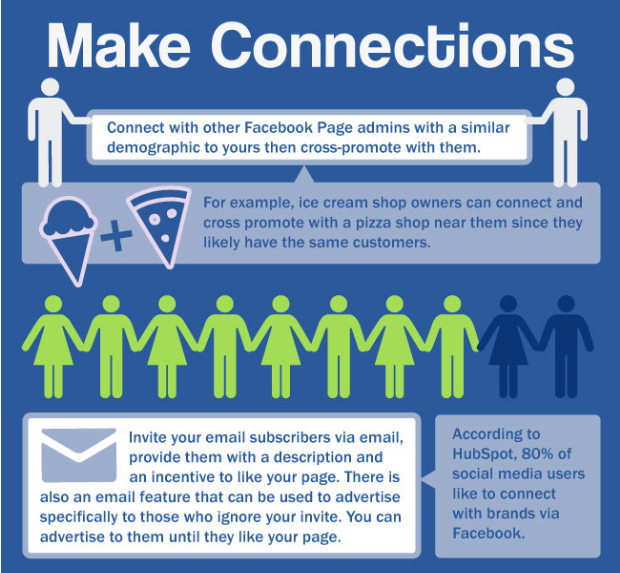 Try to promote as many as original photos on brand page and share in your network. An old saying each photo equals 1000 words justifies this thought as 43% fans have indicated they share more photos than any other type of updates coming to their NewsFeed from brand pages. Besides, generating an indirect brand awareness by having an association or supporting a nobel cause is also an effective way to get eye balls to your page. Nearly 84% social media users share content that allows them support causes they care about.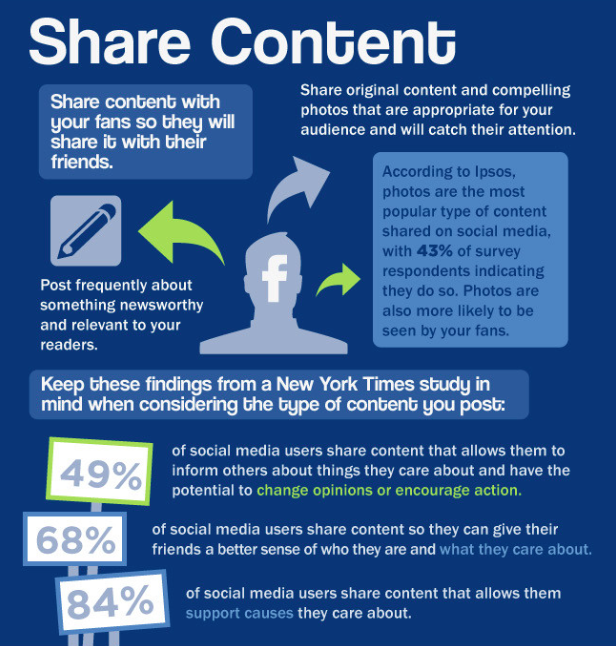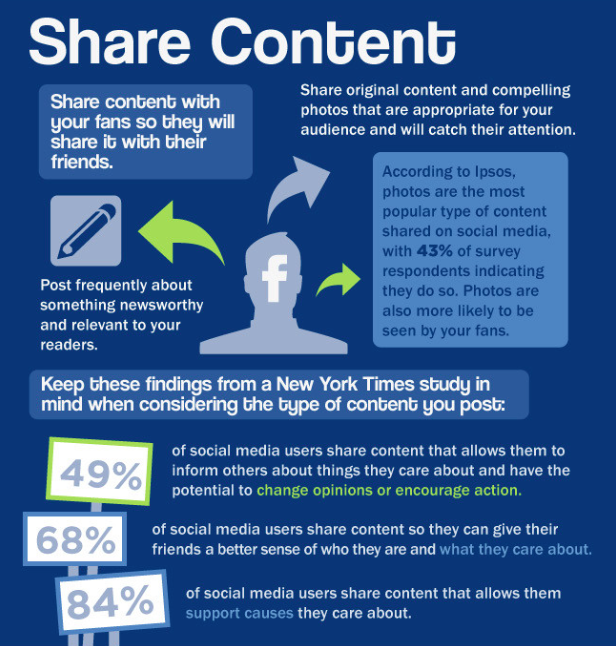 This is one of the most useful but ignored and hidden features of Facebook. As we all know that admins can transform their profile into a Brand page profile by a single click on, brand page managers must Like other brand pages and comment on their updates after changing their profile into brand page profile. Making use of option Use Facebook as at top right corner on Facebook, managers could easily use Facebook as brand profile.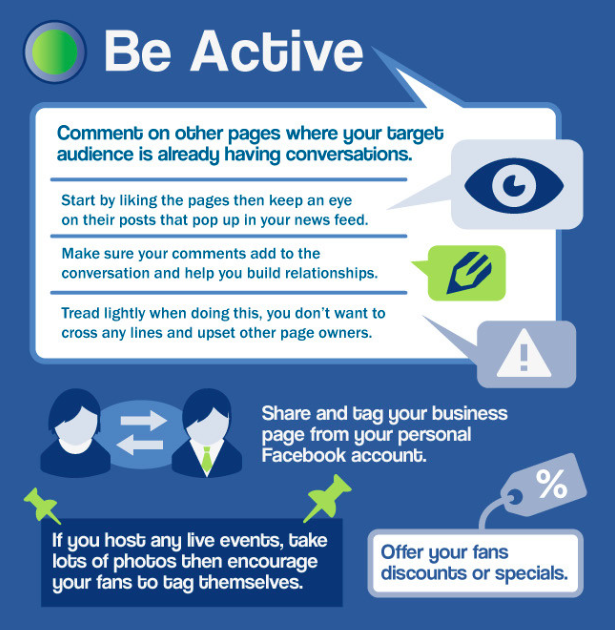 Hosting a contest on Facebook page along with your site is also a return-oriented strategy that could be implemented easily. Availability of many third-party free apps makes the process more easier for brand admin. Page admin can integrate Page Like button with contest and can ask participants to like the page to enter into the contest. Besides, page admin from multiple brands can also host a contest jointly and ask participants to like their favorite brand page.
There is no free lunch in this world, so on Facebook. You must reserve some funds to promote posts on brand page regularly. This could easily be done by Boosting one of the best updates of the day with minimum investment that starts from $5. Avoid boosting update on Weekends, an overall $100 monthly budget for Facebook advertisement could help your page to reach few hundreds of thousand facebook users.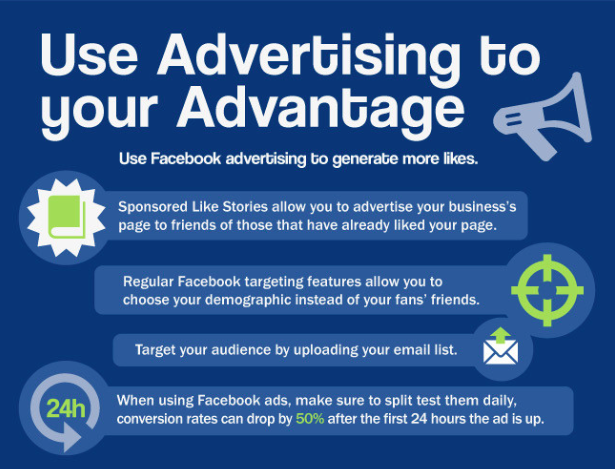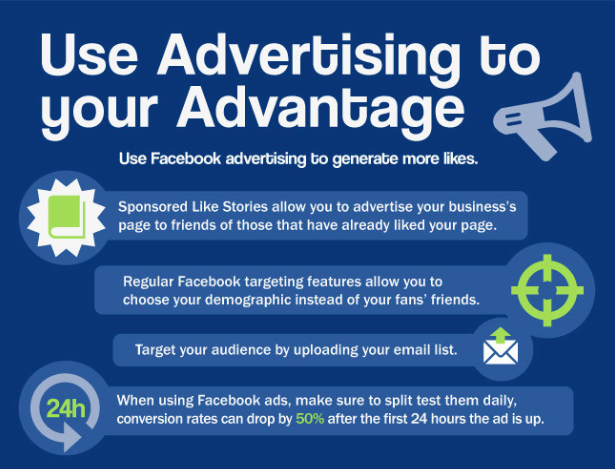 If the above-defined strategies are implemented on regular manner, a brand page could see multi fold higher engagement and Likes within a month.