After Facebook Inc (FB), Google Inc (GOOG), Microsoft Corp. and Twitter Inc now LinkedIn Inc (LNKD) joins the family by launching its Two-Factor Authentication to make its users accounts secure and protected. LinkedIn security is no more an issue as it brings in optional verification system, now users who want their accounts to be well protected can easily turn this two-factor authentication on. All Social Media networks are now focused about their users security and providing them with proper verification to avoid future security breaches.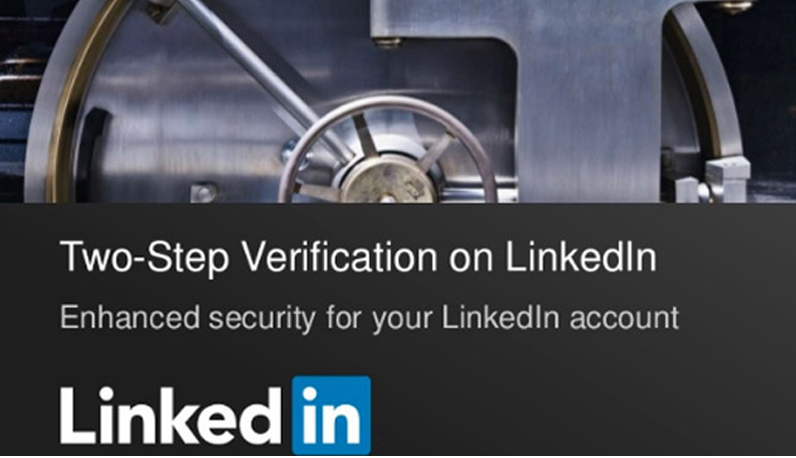 What Made LinkedIn Launch Two-factor Authentication?
LinkedIn has more than 2oo million users and most of them use LinkedIn to maintain professional relations online. Users update their resume for being allocated for proper jobs and remain in touch with the social users of same professional background. The biggest social networking site used by professionals has already suffered last year as its 6.5 million passwords got hacked and Twitter had also witnessed some high-profile breaches lately so both have taken up a serious step by launching Two-Factor Authentication. On Twitter users have to go through verification password every time they login but LinkedIn kept it optional for users and they have to verify it only once.
How does LinkedIn Authentication Works?
Users have an option to turn on Two-Factor Authentication from security settings but this is turned off by default. After turning the feature on you register your phone number and LinkedIn sends a text to verify your identity. This will happen every time when you try to login from the different device so the original user can be easily verified.
Why Security On Social Media Is Important?
It's very important for users to keep their accounts secure online as they place important information about their profession and family. LinkedIn is a site where people update their resume and if the account gets hacked their professional information can be changed and this might hamper their professional relations. This Two-Factor Authentication proves to be very useful for a user as it very effectively minimizes the risk of hacking.