Over the past few months' rumors about the low-price iPhone, also known as Budget iPhone, are floating across the Internet. While Apple Inc (AAPL) has decided to stay tight lipped over the issue, the new leaked image of low-price iPhone has fueled the market with some more twist attached.
According to latest leaked images via Chinese website Weibo ( via International Business Times), Apple's low price iPhone is under the final stage of production and the latest leaked image justifies its presence.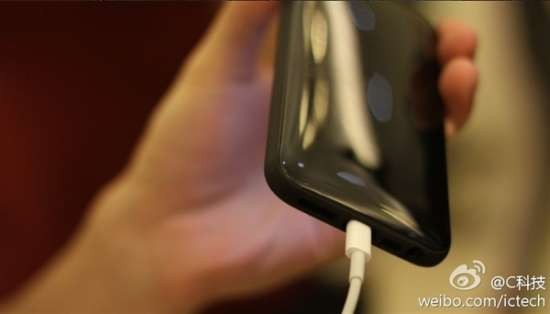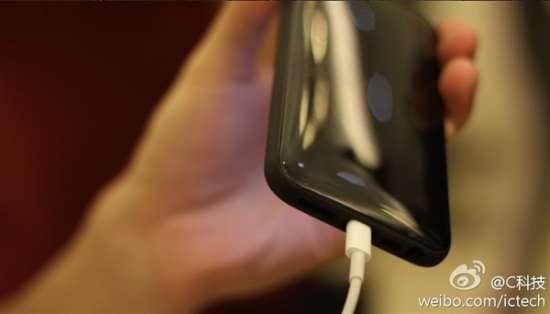 Though the leaked image of low-price iPhone doesn't spill more beans on the 'claimed' upcoming device as displays only the back view of the device, the device indeed holds two of the most common trademark of iPhone: lightening connector and 3.5 mm jack.
Foxconn To Face Disappointment
Apparently, Apple Inc has decided to ditch its regular iPhone and iPad maker Foxconn – by far the biggest manufacturer for Apple products – this time. According to sources, Apple Inc would be betting upon low-price iPhone to be manufactured by Pegatron Corp; thanks to complains against iPhone 5 manufactured by Foxconn. However, this is not the only reason Apple is turning alternating its manufacturing hub. For last few years Apple dependency over Foxconn escalated significantly and the iPhone maker is not taking the 'signs' on the positive note. On the other hand Pegtraon is not a new entrant to work with Apple; the company has got significant experience in manufacturing iPad Mini though the large portion of the iPad Mini is still with Foxconn.
Apple iPhone Mini is scheduled for later this year and the company is making all efforts possible to break the market for the arch rival Samsung. Recently Samsung has introduced the next generation Galaxy S4 and reportedly working on the smaller version known as Galaxy S4 Mini. Besides, Korean electronics giant has introduced low-priced Galaxy Mega Phablets in order to leave no room for Apple to win without a battle.