Go Big or Go home is the mantra of today's business world. Though, entrepreneurship is immensely encouraged today, it is not that simple to prevail in it. And the recent story of online video portal company iStream's shutdown has just proven this statement right.
The Inkling
In 2007 iStream was just a content distributor; back then online video was at a fledgling stage so it tied-up with third-party platforms like YouTube, and by 2010 it grew into one of You tube's largest partners in India. At that time online video had grown into multimillion dollar business. So that is when iStream decided to launch their own online platform and fortunately got about $5 million from SAIF partners and India's very own "Netflix" i.e. iStream was launched in 2011.
The Business Model
Uniqueness
iStream was not a video sharing site, it did not get free content from anyone, and it had attained premium TV and movie content rights directly from the producer. And those contents were presented in such a way that is ideal for both users and the content owners and there were options like better tagging and metadata which enables better discover-ability of content on the site.
Focus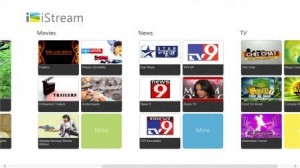 Unlike other digital media companies which go gaga over bollywood and cricket, iStream gave importance to regional content, news, and other kind of sports. The company flaunts to have a library of over 250,000 videos packed and curated in both long and short formats across many languages. In December 2012 the company crossed 5 million unique users and over 22 million page views. In March 2013 alone the company had 6 million unique users and over 12 million views.
The Company also understood the trend market and internally focused on tablets and Smartphone and built advertising solutions around them and the company built the first and only app from India on Windows 8 and accounted to 45,000 downloads                          and focused on iOS and Android apps.
Funding
In 2011, A2Media, which operates iStream, got its round A funding worth $5 million from SAIF partners and though their business model was of revenue sharing but the company did try to have a subscription model too. iStream monetized its content by selling premium ad inventory and offered pre-roll and mid-roll ads to advertisers. And the company did plan to produce its own shows and offering it under a subscription model like Netflix and Hulu does but the company was aware that Indian market is still not ready for subscription model.
What Went Amiss?
iStream did so many things right, It was known for its premium online content. But was that enough?  It is quite tricky to choose an optimum business model for a digital media company.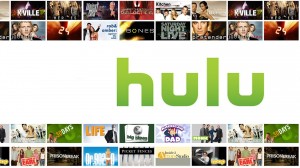 Both Hulu and iStream has been around for 6 years and has a similar business model, and Hulu had more than 4 million subscribers and generated revenue about $700 million through subscriptions and a free ad-service but this business model worked wonders for them and this was a hit in the west but this business model was a blunder for iStream.
Indians are quite price sensitive and the market is not ready for subscription based business models and  Piracy is a major concern for premium online platforms and for the content owners. Piracy contents are so easily accessible so why would anyone pay for something which is already available for free? Indians would prefer free-mium model rather than a premium model.
iStream was a capital intensive business, it suffered from lack of capital planning and funding, though it had a solid round A funding it could not get a  round B funding and led the company to shut down.
Though the iStream CEO Radhakrishnan Ramachandran has hinted that they will be back with new ideas, for now it looks like premium online content is a distant dream.  In India Entrepreneurship is encouraged but people are quite hesitant to invest their money on these business models so either the business models have to change or the perspective of the users have to change.