Smartphone is now more than a 'calling and texting' device. As smartphones are spreading out, with similar fashion, mobile searching, shopping and payment are now becoming a part of our daily life. A study conducted over 2,000 respondents in the U.K, Germany, France and Sweden by a market research firm—Tradedoubler— to understand the commercial behavior of smartphone owners has revealed that after researching the products on mobile handsets, 38% of smartphone owners use to purchase the product 'In-Store', while 25% make the purchases on their smartphone.
Prior to the purchase, more than two-third (71%) of smartphone owners research products on their mobile, among them, 32% of owners use to search the products weekly. Interestingly, 41% smartphone owners (respondents) use to access their mobile handset half the time at 'In-Store' as they generally use to do on outside shopping.
The study suggests that high-street retailers need to focus on engaging 'In-Store' mobile users to encourage them to make purchase from 'In-Store' rather than viewing m-commerce as an entirely separate channel.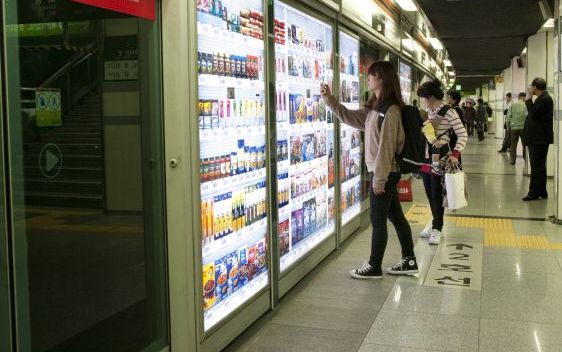 At present,  'In-Store' retailers need to offer free Wi-Fi access to their customers and also, they need to optimize their websites for mobile platform. Of course, Wi-Fi will prompt users to visit web pages frequently and they can also see the reviews of the products what they are considering in the store. By offering free Wi-Fi to customers, In-Store retailers could easily overwhelm customers rather than other conventional ways.
Over 30% of respondents (participated in study) preferred to research the products (especially related to events, music, clothing and accessories, train tickets, holidays and hotels, and consumers electronics) on their smartphone prior to make purchase. On the other hand, more than 20% had already used their mobile to research for books, entertainment, flights, cosmetics and cars purchases.
Apparently, 'In-Store' users are more likely to search for  location-based offers, vouchers availability and better price option elsewhere. Moreover, 42% of in-store researchers are interested to know the better priced alternative, while 16% and 19% are looking for location-based offers and searching for vouchers respectively.
According to another survey, 74% of smartphone users are more likely to have text or emails from retailers while they are using 'In-Store' Wi-Fi. In present scenario, retailers have exigency to focus on the some precision tools for mobile platform in order to enhance in-store experiences for customers.
Anyway, we can't ignore the importance of smartphones at In-Stores and definitely, retailers should emphasize on providing better mobile experiences to smartphone users related to the products.
via: Econsultancy