Mobile Websites are more popular than Mobile apps when it comes to actual business & financial transaction level in UK. While 51% complete purchase via mobile websites on monthly or more frequent basis compare to 40% via mobile app. According to a latest survey report, done by EPISERVER, mobile consumer behavior has been changed drastically in 2012 compared to 2011.
Though, mobile apps are slightly less-popular than mobile websites in context to general browsing, the gap becomes wider when it comes to purchase behavior by Smartphone users and Tablet users. Interestingly the factor keeps on changing with figures basis upon age-group and devices. Few key elements and take away from the survey report:
On Tablet, 64% of consumer access website daily compare to 55% through apps. However, the gap becomes wider when it comes to actual purchase where 74% still make use of websites against 60% from apps. This clearly depicts Tablet should be the more focused device compare to smartphone by E-Stores.
Home and Public Transports are the most popular places for public to use Smartphone to access websites. While 62%.26% consumer prefer Home, 33.08% consumers access websites while travelling via public transports like Bus, metros etc. When it comes to Tablet consumers, it is at 'Home' where 80% of consumers use the device, while just 15% saying they use in the office.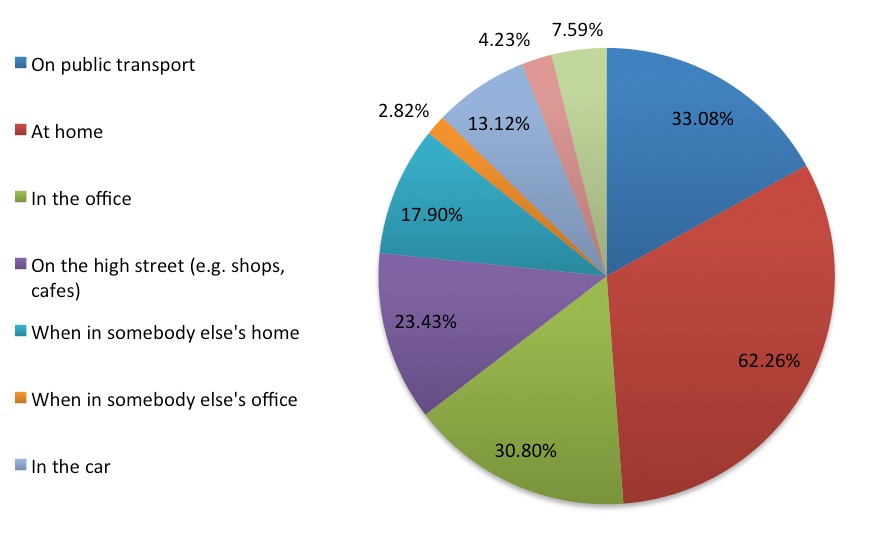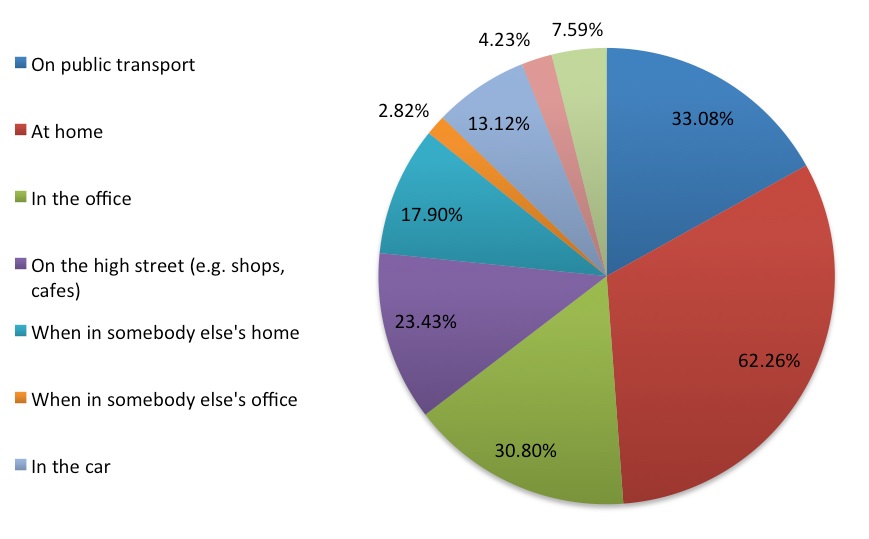 Due to emergence of multi-variants of mobile devices, mobile websites and apps developers are finding it difficult to provide rich user experience to all types of device users. Consequently, the frustration level is high in 2012 compared to 2011. Around 37% consumers find that many websites are difficult to navigate while 47% agree that if the app is difficult to use they will immediately uninstall or close it.
Speed is the biggest concern among mobile consumers as 49% cited slow loading time as the biggest pain.
Around 28% consumers on mobile move to competitor's website if they find themselves in a frustrating situation with the primary website. But the biggest blow comes in the form of disconnecting as 54% simply leave the website.
Six Steps For A Perfect Mobile Strategy
Business must focus to have all-device compatible mobile website than anything else, study reveals.
Business should not try to provide a complete different navigation or look-and-feel to mobile website as consumers are used to desktop version and would definitely like to have similar experience even on mobile devices.
Website performance is among the top critical elements to pay attention. No matter what type of network they use, your mobile website/app MUST compliment to speed. To make it far more better try to set up separate website or app experience based upon network speed by auto detecting the same.
Search is still the most performed activity on mobile devices. Therefore, it's important to have search box on every page and app display in quit clear, bold and at top.
While usage-on-the-go is mostly preferred by mobile consumer, add a feature related to "Location" where consumers can co-relate their in-time needs.
Remember, mobile consumers don't enjoy the great level of flexibility like Desktop and Laptops where they can perform mutli-tab or multi app application. Therefore try to give the personalized experience every time they access website or app. This could easily be done by tracking their likeness and type of information they navigate and align your contents with it. So, next time when a mobile consumer will open a website or app, only the personalized content would be displayed.