IPO Mishaps by social media titan Facebook Inc.(NASDAQ:FB) have taught a lesson or two to other social media sites. The micro-blogging website Twitter ahead of its IPO launch, has revealed its future plans. The company is proceeding with  modest ambitions, and has fixed share prices of TWTR (Twitter's ticker symbol at NYSE) in the range of $17-$20 per share and will be offering about 70 Million shares. It would be looking forward to raise approximately $1.4 Billion (13% of overall stake) with additional options for underwriters to sell 10,500,000 extra shares if demand for share increases (within 30 days of the IPO launch).
Twitter Plays Safe! Reveals All Future Growth Aspects Unlike Facebook
The above numbers indicate that the overall valuation of the company is around $11 Billion which is much less than what was predicted by analysts. Twitter has come up with well-planned measures to avoid a tragic drop in stock like that of Facebook. It is clearly revealing all possible forecasts about the company's growth and its future plans well before the IPO launch. Twitter's share price is much less than that of Facebook ($34-$38) and LinkedIn's (NYSE:LNKD)(around $45) IPO share price. Due to technical glitches at NASDAQ during Facebook's IPO, Twitter preferred trading at NYSE (New York Stock Exchange).
Twitter was the first social media platform to adopt Mobile First strategy, it is most suited to the mobile platform than other social media sites. Its growing user-base  (232 Million) and its dominance in mainstay television will definitely help the micro-blogging site progress. It is best known for breaking news across diverse verticles, be it news channels, celebrities or politicians across the world. In the advertising arena, Twitter ads are more effective than Facebook ads due to the valuable engagement created by Twitter users in the form of Tweets, and Retweets. Twitter is dominant in the mobile advertising field compared to Facebook. Advertisers prefer the micro-blogging site as it is compatible to the mobile platform. It seems to have much more potential than Facebook in terms of growth.
Public Investors during Facebook's IPO launch failed to analyze growth prospects of the company and were all carried away by the hype surrounding the historic silicon valley IPO. The major part of the blame lies with Mark Zuckerburg and his team who failed to reveal all the details about the company's growing challenges and did not bring them to the pubic domain. Only a few sophisticated investors had the inside news. Facebook's Q2, 2012 revenue predicted during the IPO launch was below the earlier estimated one and the updated Q2 reports were kept away from the S-1 Filing.
With an ever growing mobile phone user base, Facebook was facing tough challenges, as its renown desktop features couldn't compliment the small screen devices. Its revenue growth was low and hadn't fared well in the advertisement section for mobile platforms. According to the company's forecast, the growth aspect was totally dependent on how fast the developers make their mark on the mobile platform as mobile users were bound to grow in future.
Mobile advertising hardly had a significant contributing factor to the overall revenue. The competition from other social media sites had hindered the growth to a certain extent. None of these details were revealed in the S-1 Filing. The post IPO growth of Facebook was disastrous for the first couple of months.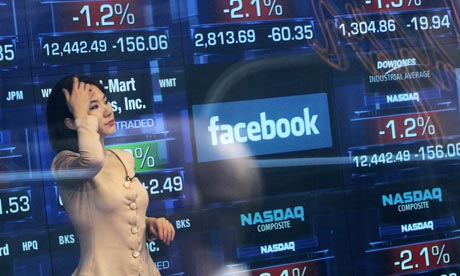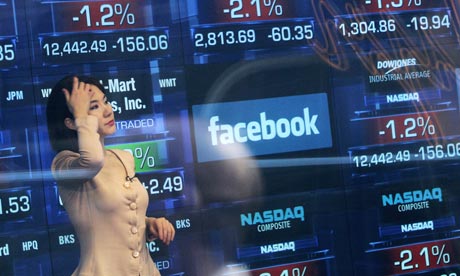 Courtesy : Twitter's S-1 report (updated)