Facebook Inc. (NASDAQ: FB) has battled out its own way in social media advertising world by continuously adding new features every other day. The online social networking titan has repeatedly proved it dominance when compared to other players and is still bringing in many additions to make package more attractive to advertisers and marketers. After collecting feedback from various Facebook page admins, certain important changes were brought about to help the brands with proper analysis of users' engagement.
Improvised and Digestible Metrics
Facebook has brought quite a few changes in analytics platform for Pages. PTAT (People talking about this) is replaced by series of digestible elements such as Page likes, people engaged (clicks, likes, shares or comments for posts), page tags, page check-ins. These metrics are reported separately to advertisers, which helps them in better measurement of their brand visibility. Initially above version was launched on a trial basis to few Facebook page admins and after recording positive feedbacks Facebook is rolling out its new version to Page Owners.
The Virality metric is renamed as Engagement Rate and also 'number of clicks' is included as a part of measurement to gauge overall post quality. With motto to enhance quality of content, tools for both positive interactions (likes, shares, clicks) and negative interactions (hide post, hide all posts, report, spam, unlike page) are measured and aggregated into post-specific score card. It will help advertisers, marketers to evaluate both positive and negative metrics side by side.
New format of ads manager report includes breakdown performances by age, gender, country. This level of insight will allow account managers to maximize their ROI by analyzing the results and take necessary steps in succeeding ad-campaigns. In below graph, both positive and negative feedback on daily basis is clearly outlined.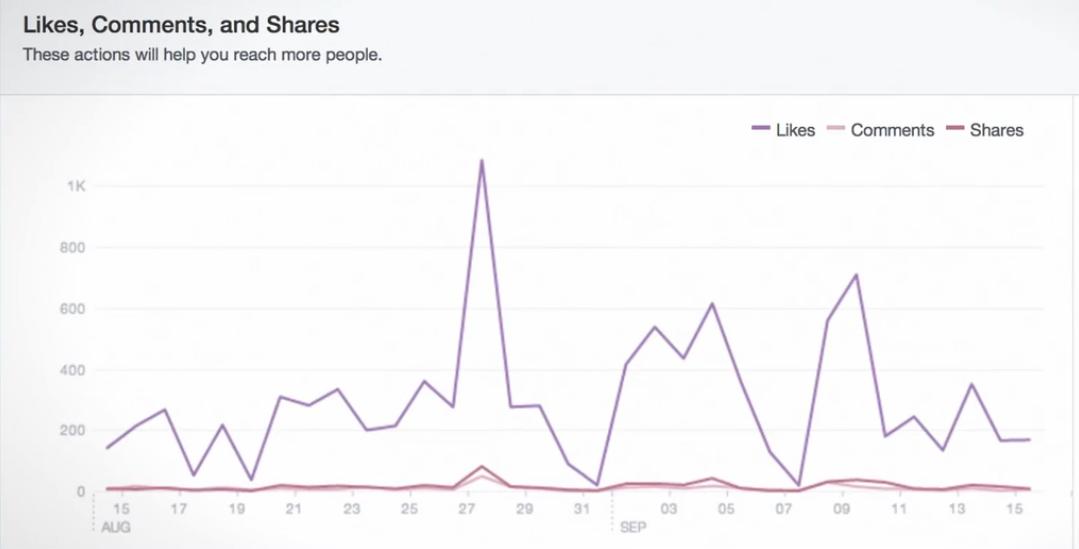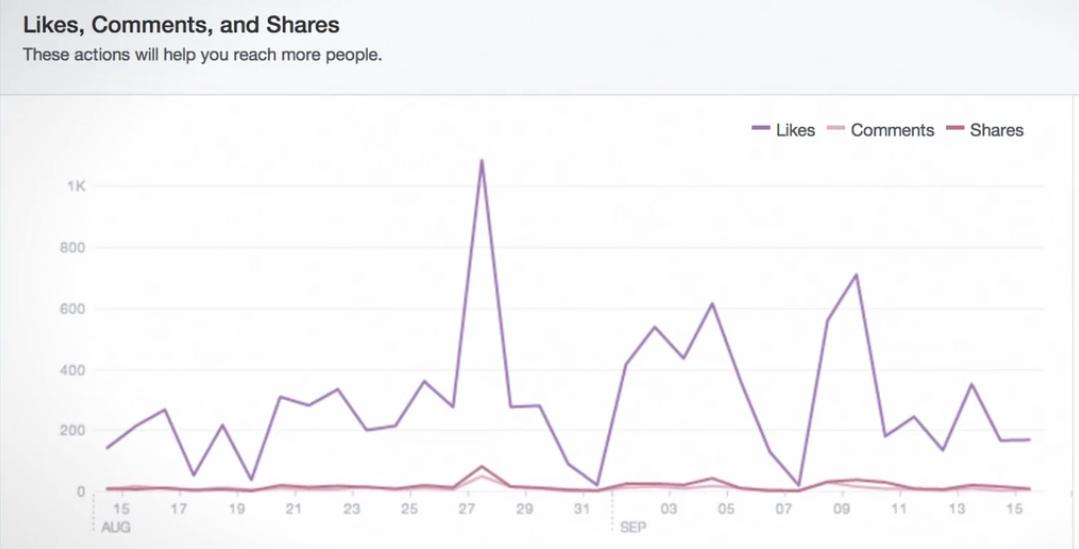 This would assist the admins to adopt further steps in order to enhance engagement from more consumers in stipulated amount of time. If a firm is about to launch new product and is looking for certain engagement rates prior to launch, it can invest required budget after analyzing above graph and gather number of viewers in short time.
Facebook has also incorporated further analysis reports to page admins in form of engagement rates in categories of age, gender, location and also based on individual posts.
Graph 3
Above analysis will be helpful if product of firm is specific for a particular gender or age group or location. Accordingly admins can step ahead and look for its target audience.
Admins can work on engaging valuable contents and posts by above analysis.
Insights about people interacting with your page
Page Insights allows admins to see both ''Outreach'' and ''Engagement'' of users. Earlier the metric was limited to ''Outreach'' and it was not possible to measure the enthusiasm amongst users about the product.  This can help Page admins identify how content resonates with different audiences.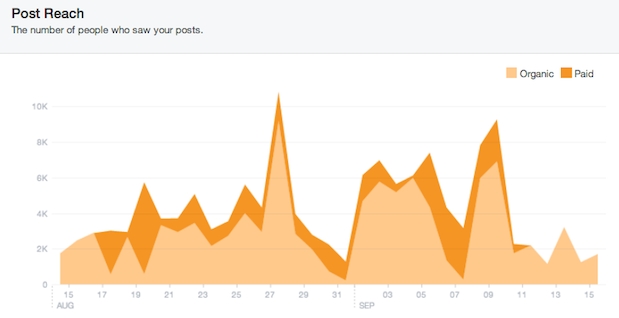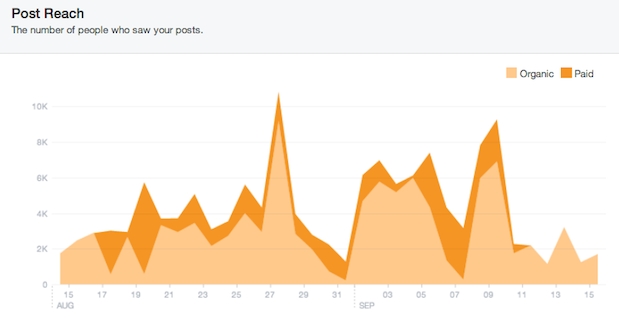 In the above graph, outreach is clearly denoted on daily basis both by organic (unpaid) method and possible outreach if paid.
All APIs associated with the old Page Insights will remain available to Page owners and developers. Facebook has no immediate plans to change People Talking About This (PTAT) as a public-facing metric on Pages. PTAT is still available via the old exports and API. Feedbacks are still gathered by the Team to help advertisers and attract new brands. With above changes Facebook is trying its best to give better experience and detailed analysis to admins of brand pages so that they can focus on required areas and to avoid them from adopting different social media platform.