There are several ways to earn money, some people prefer innovation and some simply copy from others. It began with Hashtags, video editing feature of Vine, graph search and few others, and now we have a Review option for Facebook pages. Social media titan Facebook Inc. (NASDAQ:FB) is on a serial copying spree, and is continuously rolling out features already available on different online websites and social media platforms. Recently it launched the Review option for Facebook pages for Places.
Reviews allow customers to express their opinion whether good or bad, to the rest of the world. Reviews also provide brands and firms with the inside information about how consumers feel about them and which are the areas for improvement.
Facebook Is Taking On Google City Expert And Yelp!
Google Inc. (GOOG) had earlier launched City Experts program to assist local businesses, by encouraging users to provide reviews about the local brands on the Google Plus platform and offered certain perks to users in return. Google is no doubt the leader when it comes to advertising for big brands. It provides them with user reviews from across the globe, but when it comes local businesses, these giant web companies haven't been very successful. Keeping this mind, Google had launched the City Experts program earlier this year in 5 states across the globe to compete with Yelp (NYSE:YELP), (a leading firm which provides reviews to local businesses and helps them in connecting with people).
To attract more participants, perks like discounts, admission to exclusive events, and various freebies were also provided to Google+ users, who regularly submit reviews about various brands across cities. This move was initiated to help local businesses because the reviews provided by people could be viewed by other users on the web and it delivers insights on how brands can improve their business.
But it doesn't seem to have succeeded so far because of restrictions on users like – a minimum of 50 reviews to be posted online to become a city expert, a minimum of 5 reviews/month from users to remain as city experts, reviews should be high quality and must be at least 3-4 lines. Moreover, there hasn't been any announcement regarding the Google city expert's reviews affecting the ranking of brands on search engines, a majority of users look for top online brands based on reviews from customers and which affects brand visibility. Also, there is not much provision to see whether or not the city experts have actually engaged with brands.
Facebook's latest introduction Reviews feature for places, gives an option to Facebook users and enables them to provide reviews about a particular place, perhaps a sight-seeing destination, they might have visited in past. This feature might turn out well for the social media giant as they have a massive user base of 1.15 billion and moreover people who are on Facebook use it for fun purposes and they love boasting about the places they have visited.
The Reviews feature will provide ratings for places, top brands and other outlets that compliment the Facebook platform. This metric will definitely drive a good amount of business (if ratings are higher) for top brands as people generally prefer visiting top rated places. A group of Facebook users might prefer knowing about the top rated places by using the graph search feature, which would display results from Facebook's own inventory.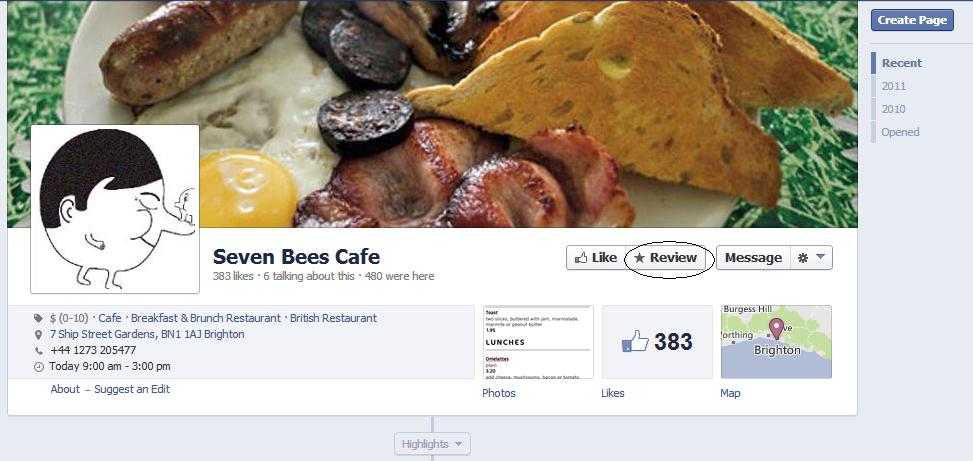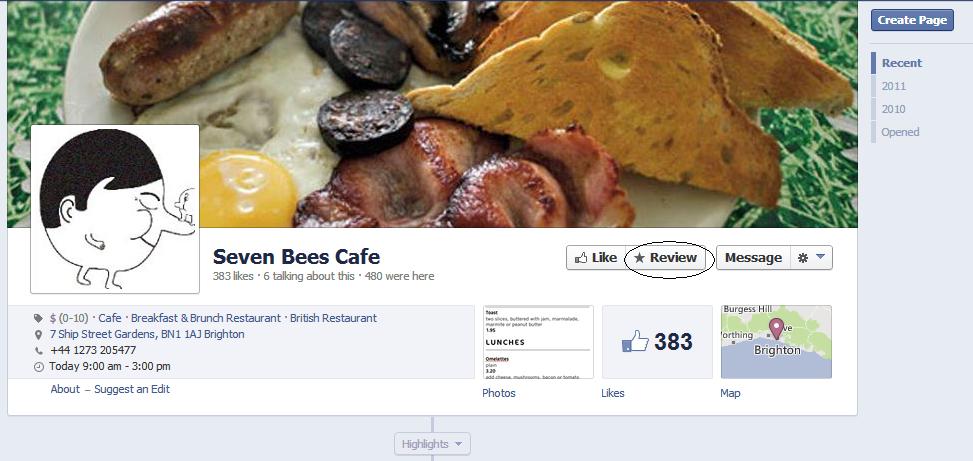 If the Facebook team is making an effort to encourage users to place reviews, its revenue is likely to see an upward trend, as places and brands wouldn't mind paying to get their pages promoted in order to receive customer reviews. Generally users on Facebook, on an average, 'Like' about 80 brand pages, placing the review in addition to 'Like' would be feature users are likely to appreciate.
Although Facebook hasn't made announcements regarding perks and giveaways to users who place reviews like Google's City expert program, chances of success are loaded in Facebook's favour when compared to the search giant's initiative. Facebook's reviews will go viral through the News Feeds of user's friends and this would ensure promotion for brands and might drive them more business. Facebook is likely to test the feature for places and roll out the same for brands in future. Also, perks are likely to be announced to users placing reviews.
Courtesy: DigitalTrends