Social media is very much about keeping up with what's happening right now — but not everybody consumes live media simultaneously. What happens when you watch a time-shifted sporting event four hours late, but still want to see what your peers had to say in the heat of the moment? Twitter CEO Dick Costolo has an idea: Social Media DVR. Speaking at a moderated panel at the Center for Technology Innovation, Costolo envisioned a system that would allow users to jump back in time and look at a snapshot of the social network at a specific moment.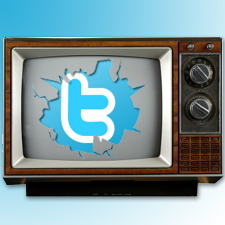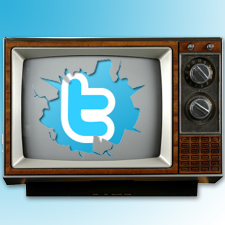 "It would be nice to see things like a graphic of spikes in the conversation," he said. "And be able to scroll back to that time and see what happened at that particular moment." The CEO continued to suggest that such a feature could be designed around planned events, describing it as "Twitter in a DVR mode." Although it was suggested that these features are in testing, and with finishing of   experiments it can be expected soon.
 Video aspect-
Twitter is experimenting to become a mainstay in television. TV shows and advertisers can use  Twitter to build interest before a show's airing, measure viewer engagement, and receive real-time participation and feedback. The CEO elaborated the problems twitter facing during live events. One of the biggest problems used to be was to remain online. Now stability is not the real issue, but making sense of all the data flows in real-time. "That ability to track and monitor the moments within an event, either as they happen or to catch up with them, is something we want to enhance," said Costolo. "We want to make that experience even better, curating the moments within the event, the media from it, and making it that much easier to navigate."
On a lighter note, Costolo also outlined plans to drive Twitter into a more real-time solution to transmit live events. Twitter is one of the go-to resources for breaking news of any kind but, using the London Olympics as an example, is more of an aggregator than a news breaker. He was quoted saying "We're not in the business of synthesizing and analyzing. It's the journalists and the news organizations in the world who will take all this info and analyze and curate it as they've always done."
Twitter is currently experimenting with a live-update tool that will make real-time events more life like while still offering the ability to pull highlights. The solution could be in the form of what he describes as on a delayed basis, or in more friendly terms, giving the users the ability to "follow along with Twitter in a DVR mode."
The social media network has recently announced broadcast partnerships with BBC America, Fox, Fuse, and The Weather Channel to bolster user engagement and advertising, so a DVR type of feature seems to fall in line with the direction Twitter is moving.
Other Recent Features-
Twitter has been pretty aggressive lately in partnering with TV and traditional media companies. It made three moves over the last year or so that indicate the platform is cozying up to the television industry. As twitter they lags behind in comparison with Facebook in terms of giving aces to its advertisers to targeting tools. However it has been now rolling out a lot of new ad programs and geo- targeted tweets which has a strong mobile user base.
Moving on, June 19, Twitter acquired Spindle, an app that uses mobile devices and social networks to make a smarter localized search engine. The Spindle team will move to San Francisco and shutter the Spindle app. Using social networks, the time of day, and your location, Spindle would show you places you may want to visit, like restaurants or stores or other points of interest. Spindle comes from ex-Microsoft engineers and raised $2.3 million in funding before being acquired by Twitter. The company introduced version 2.0 in March, which featured interesting Google Now-esque push notifications based on user preferences.
On the other hand Vine now has 13 million users and is available on both iPhone and Android. Instead of sitting aside and doing nothing, twitter's vine posted a blog teasing new features. The app says that, over the next few weeks, it will be introducing "exciting new parts of Vine. As always, we'll share details on updates as we release them." Recently there has been great discussion about Instagram vs. vine, putting light to the comparison discussion a user named Meagan Cignoli  (user of both Instagram and Vine) posted the same stop-animation video on Vine and Instagram. The Instagram video looks slightly grainy and has a zoomed in aspect ratio compared to the Vine. This could lead to a negative effect of Instagram. Though it is a view of a user but since Instagram is new in comparison to Vine every little problem can be a greater issue.
Other Announcements-
On PRISM:
"We've been very clear about a principled policy around access to user data. When we receive a valid, legal request in the countries in which we operate, we will abide by the rule of law. Other requests that may be more broad in scope, and not specific legal requests that don't meet our principle of being a valid legal request, we will push back on."
On Global Transparency:
"Initially, we were maybe a bit too parochial in the way we approached [our international policy], taking our local headquarter office perspective and saying 'We'll just do they same thing we do here,' and obviously we've had to realize that wasn't necessarily the right way to deal with things internationally."

"Transparency goes a long way towards helping people have context for what exactly is going on. I think there are ways to be transparent about the requests that are being made without harming needs of the intelligence organizations."
On Privacy:
"This is a constantly evolving thing, especially with rapid migration to mobile. I think it's going to start to have to evolve very, very quickly as these capabilities become ubiquitous and everybody – from your 7-year-old to whoever is walking around – is broadcasting a location. The discussion will need to catch up to this very quickly, but I think it will continue to evolve. We'll see more of it, not less of it."
On the Supreme Court's Prop 8 Decision:
"We've been very supportive of these progressive policies in the state of California."
On Cyberbullying:
"We have to do a better job on the reply stream of filtering out what are obviously egregious and repeated harassment. We've been working on that for a little while, we've tried several things, it's definitely something we continue to invest in and I continue to pay personal attention to."
On Vine vs. Instagram:
"People can do whatever they want to do. We have a very specific notion of where we want to go. I think it's so much more important to understand the competitive landscape in the context of where you want to go, but not let what those guys are doing drive what you are going to do. If we do what we want to do, or go where we want to go, we'll be fine."