Facebook Inc (NASDAQ:FB) has unveiled its new video sharing feature for Instagram, five months after Twitter launched a very similar video app called Vine. Can the rival services co-exist? "They can," according to analyst Greg Sterling, because Instagram video and Vine serve different audiences, he argued. Instagram, the immensely popular photo-sharing app that was acquired by Facebook in a $1 billion deal last year, is not just for 'stills' anymore. At a press event at Facebook's Menlo Park headquarters, Instagram's co-founder and CEO Kevin Systrom debuted a new feature called, simply, "Video On Instagram." This lets people create 15-second videos to share on the service. The feature includes simple editing capabilities as well as 13 new filters, which were specially created for video.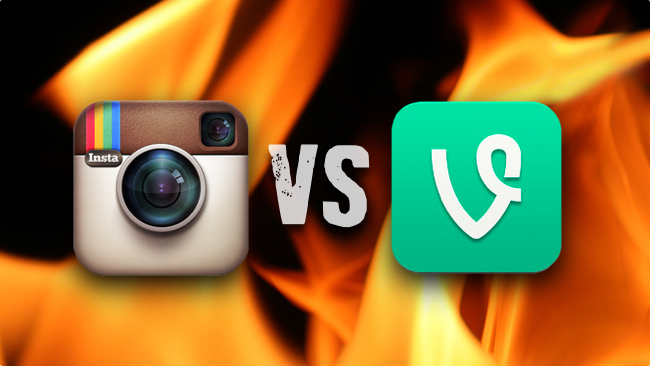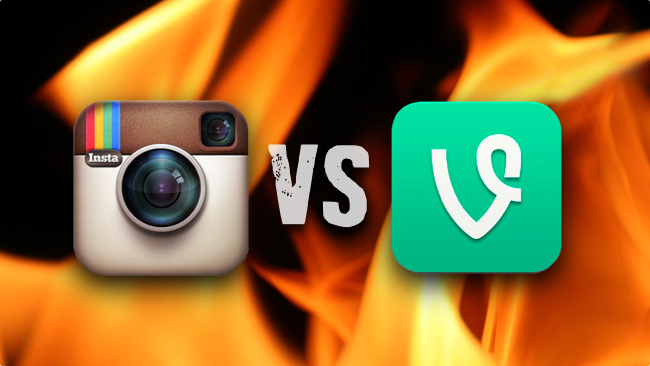 It's obvious that Instagram looked at Vine, with its 6-second basic video loops, and thought: How can we make this More of Everything? There's more time, more features, more ways to edit and customize your shots. It's almost unfair to compare Instagram video to Vine—the two are completely different products. The look of Instagram is the same, but now the network's 130 million monthly users can shoot 15-second videos through the app. Video editing tools let you shoot multiple clips within each video, delete sections, stabilize the shot as you're running, and choose from 13 new video-only filters within the app. You can also pick the cover frame that shows up as a preview of your video in the Instagram feed and on Facebook.
"Simplicity really matters in this product," Instagram co-founder and CEO Kevin Systrom said during a Thursday event at Facebook's Menlo Park campus. "Video is a complex medium; we're used to seeing complex interfaces. It's hard to edit, manage, and upload. If it's going to work inside of Instagram, it's got to be perfect." The video feature is available in an update for iOS and Android that rolls out on Thursday.
COMPARISON
 

Instagram

 Vine
Video length
15seconds
6seconds
Filters
Yes
No
Delete last clip
Yes
No
Import videos
No
No
Front-facing camera
Yes
Yes
Image stabilization
Yes
No
Drafts
No
(Probably) coming
Save to camera roll
Yes
Yes
CONSUMPTION-
Cover frame
Yes
No
Auto play
Yes
Yes
Automatic sound
Yes
Yes
Share to
Facebook, Twitter, Tumblr, Flickr, Email, Foursquare
Facebook, Twitter
Looping
No
Yes
Embeddable
No
Yes
Geo-tagging
Yes
Yes
Photo map
Yes
no
Vine And The Urgency Of Video
Instagram grew out of a location-sharing app called Burbn, which had photo and video components. Systrom and Instagram's other cofounder, Mike Krieger, decided to focus on photos two years ago, and Instagram was born. But the pair didn't forget about video, and Vine's launch only contributed to the urgency.
Twitter launched Vine six months ago as a free iOS app. More than 13 million people were using Vine before the video app expanded to android earlier this month; updated user numbers haven't yet been released.
Like Vine, Instagram is a stand-alone app closely tied to its parent company (Twitter and Facebook, respectively). Vine doesn't even come close to usurping Instagram's crown, though. Instagram has 130 million monthly active users who have uploaded more than a billion photos. That huge user base is already heavily integrated with Facebook, which has more than 1.1 billion users, compared to Twitter's more than 225 million.
Twitter and Facebook have turned up the heat on their competition over the last year; Twitter actually lost out to Facebook in the battle to acquire Instagram. Last July, Twitter cut off the ability to find Twitter friends to add on Instagram. Then Instagram ended support for Twitter Cards, so Instagram photos would no longer appear within a tweet. Instead, Instagram photos show up as external links to redirect Twitter users to Instagram's own site. In December, Twitter introduced its own photo filters, but the Instagram-light feature wasn't really a game-changer.
A good sign for Instagram's money-making potential is Vine's popularity with major brands, which could eventually translate into ad dollars for video loops.
Creation and consumption
 Systrom explained that the tool is simple and fits right in the Instagram feed, still offers the same beautiful imaging tools, and will help expand the Instagram community.  Also announced was Cinema, a video-stabilization feature for iPhone users. Cinema cleans up videos that you record within the Instagram app, smoothing out any jerky action to make them more share-worthy and easier on your followers' eyes. Video will be available in Instagram's iOS and Android apps and viewable on web profiles too. The following chart gives a brief understanding between the two apps.
Types of Engagement
You tube have 1 million monthly viewers. The engagement rates of you tube and vine are 0.05% and 0.03% respectively, which are created by 27,454 YouTube links and 5,105 Vine's posted over one month period by selected brand profile. Videos create very impressive engagement than content on social media and brands leverage on social media videos for more awareness that lead to increase in their sales. Top-Notch brands like Pepsi, Samsung, Vodafone and others take utmost advantage of promotion through videos on Social Media.
Vine already has a solid user base of video-sharing addicts. They craved snack able video sharing before an app like Instagram could give it to them. Instagram video will surely slow Vine's growth to an extent, with all the new improved features. But Instagram video's mass-market appeal only makes Vine's niche, creative-focused breed of video sharing that much more niche, and creative-focused.
Time will tell how the two compete in the market, but in the meantime we should all grab a bowl of popcorn to watch the story unfold. Even if it takes a while, there are plenty of Vines and Instagram videos out there to wade through.