There have been many rumors about the hassling Finnish mobile phone maker Nokia's (NOK) acquirement, many companies have eyed on Nokia.
According to The Wall Street Journal, Microsoft (MSFT) has been in talks with the company about acquiring out its devices unit. Talks about the deal have happened as recently as this month, but these discussions are said to be failed as the Redmond based company was quite apprehensive by Nokia's slumping market position and high price tag for the buy-out.
Nokia's Financial Woes
According to a study Nokia lost over $88.45 billion, Nokia's total mobile handset shipments declined by 22.7 percent in Q1 2012. But by 2013, Nokia did make some decent profits, Nokia alone accounted for the sales of nearly 20.3 million Windows phone but the Market share remained fairly low at just 3.2 percent in Q1 2013. The growth in Lumia sales and a better than expected cash position raised hopes that the business was stabilizing.
Nokia And Microsoft's Previous Deal
Microsoft and Nokia already have a close partnership; they joined forces together about two years ago in an alliance aimed at making handsets powered by Windows Phone software. Nokia relies on Microsoft for operation-system technology. Nokia's recent launch of Lumia 925 also runs on Microsoft's Windows Phone 8.
Would it be Beneficial?
Though the deal is off, this acquisition would be beneficial to both Nokia and Microsoft in certain ways. Nokia is struggling to win back its market share from Samsung Electronics Co. Ltd (KRX:005935) and Apple Inc (AAPL), and Microsoft also wants to enter the gold making Smartphone sector, so with Nokia working to revive its profitability and Microsoft seeking to boost its hardware business , this deal could be mutually beneficial to both of them.
Can Microsoft Get A Better One?
Microsoft has achieved many milestones, it gave a new meaning for the enterprise devices, its software integrated so well with the enterprises that, IT departments and CIO's fell in love with Microsoft. If Microsoft is willing to makes its own phones, it has better options in the market, or Microsoft has already pioneered in operating systems and it can expertise in hardware too.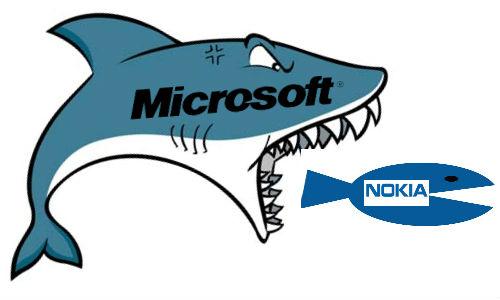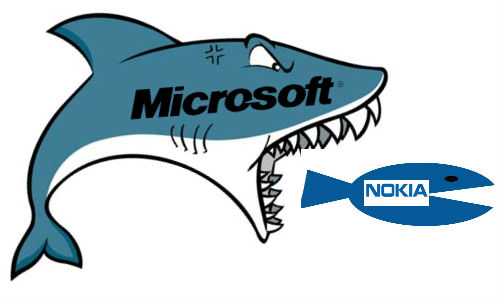 Microsoft is already in a deal with Apple, Microsoft's Bing has already been made as a default search engine for Apple's Siri, so may be Microsoft would partner with Apple and can come up with a sensational profit and could beat the Android dominance.
Other Companies
Huawei (002502) has also shown some interest in acquiring Nokia, Huawei also aims at being a top notch player in the Smartphone market. According to Financial Times, Richard Yu, chairman of the Chinese company's consumer business group said that, we are considering these sorts of acquisitions: may be the combination has some synergies but depends on the willingness of Nokia. But if Huawei considers the acquisition then it's a bad news for Microsoft as Huawei is not a big fan of Windows Platform, though Huawei itself has one Windows phone Smartphone, this deal would sideline the Lumia devices. There were also rumors about Lenovo's interest to acquire Nokia.
Nokia has seen tough times, it has lost money, fame and customers, and its glory has faded from past few years. Though, it is hassling its way to beat Samsung and Apple, it hasn't been quite successful, it's doing well with Lumia but it's a very small market share. If Nokia wants to beat the dominance of iOS and Android it has to either partner with another company or get merged. Because it's hard for one company to stand against all the odds.
[socialpoll id="9216″]