Facebook is a social media giant, in period of 8 years the site has grown so gigantically that did not imagine nor expected.
In the recent days, this site has been so essential  that every brands/companies who think about digital marketing firstly think about Facebook. This social channel has proved its value in every terms it was tested, may it be building brand value for brand pages within it or to help recruiters to find their right candidate, it has excelled in every terms.
Take a look at this fresh report from Edison Research and Arbitron, which specifies some fresh Facebook statistics. The survey of this report was conducted in 2012, which included over 2000 people.
Key Facebook Statistics From The Report
It is said that by the middle of 2012 the number of Americans who had "The Social Habit" increased by 22% (approximately 58 million people), while only being 18% in 2011.
Facebook dominates rest of social networking sites, it is the most heard social media site, says the report.
The report also highlights that the users aged between 18 and 24 in Facebook are said to have most of the friends as opposed to adults.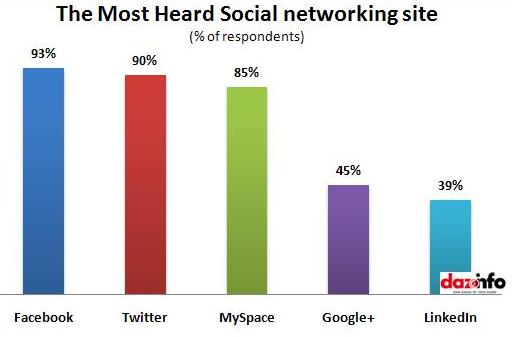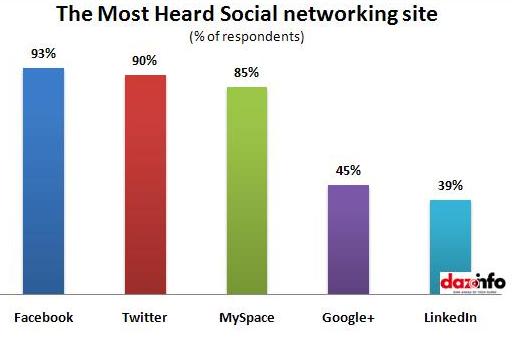 As we can see desktop/laptop users still dominate the usage of Facebook compared to those who use smartphones and tablets.
But, one should not forget the Facebook Q4 revenue results, where it was said that Facebook's mobile user base was increasing and is indeed becoming dominant. Mobile ad revenue is growing quickly too, especially considering that of March 2012, where it din't even existed.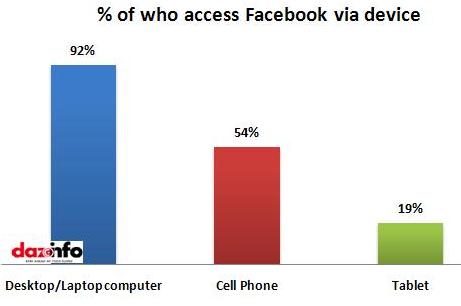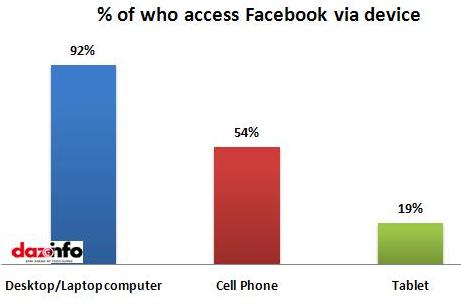 The main reason why are people visiting social media websites is they want to stay in touch with family and friends, entertain themselves, to learn about new products and services and few of them visit social media networks for their career. So it is obvious to conclude why Facebook see so many users, as it satisfies all the above qualities which people are looking for.
The below graph represents the percentage of respondents having Facebook account drastically varies from the year 2008 to 2012. These Facebook statistics represents the popularity it is gaining plus the ability of the site to establish itself in the market of filled with rivals.
Facebook has a more convenient, convincing and visually interesting interface that other social networking platforms doesn't have. It has the capacity to hold the users intact and to attract the new users.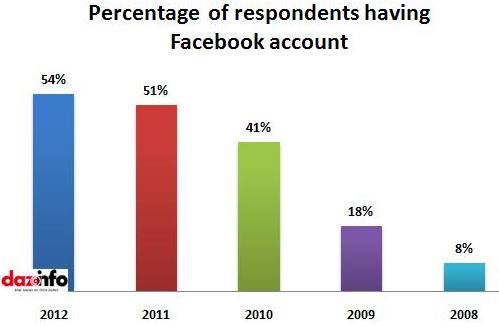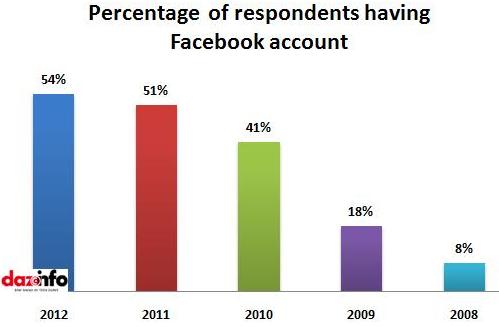 Facebook is a well known site and users spend a lot of time in social networking sites communicating with their relatives and friends.
It is also said that it was irresistible to control Facebook, Twitter and other social media urges than it is to resist sleep, smoking, drinking and etc.
The study also highlights that there are 21% of users on Facebook who use the site from 3 years to less than 5 years, 26% of them use from 2 years to less than 3 years.