Indeed, both Samsung Electronics Co., Ltd. (KRX:005935) and Apple Inc. (AAPL) have different strategies for selling smartphones. At present, Samsung Electronics Co., Ltd. is trying to balance its smartphone business between the high, mid and low-ends. In the contrary, Apple Inc. has focused only on high-end smartphones.
Samsung Electronics Co., Ltd understands the importance of high-end smartphone markets, despite at the same time, it's more emphasizing to reinforce its position as the leader in lower-end markets as well. In fact, this is the reason why the company has released several low-end models over past few months.
A recent interview with the WSJ, Samsung's J.K. Shin said, "We are quite active in the low-end smartphone market and we will continue to compete in this area. In markets like Indonesia, consumers are switching from feature phones to smartphones and the low-end market is developing quickly."
Samsung Electronics Co., Ltd. Focus On Emerging Smartphone Markets:
Still, the South Korean mobile vendor is selling both types of phones—traditional feature phone and smartphones. The company has succeeded to tap both the markets–matured as well as emerging–with Android-powered smartphones. As number of consumers, those are moving to smartphone first time, is ramping up in emerging countries day-by-day; the company wants to trap these users by hooks and crooks. The consumers in developing markets are still reluctant to get their hands on expensive smartphones, and that's why Samsung is trying to entice these users with its mid-priced smartphones like 'Galaxy Young' and 'Galaxy Rex'.
It has been found out that Samsung is making an operating margin around 2% to 3% from its feature phones, while it makes 12% margin from low-end smartphones. On the other side, the company is making a profit close to 28% from its high-end smartphones like Galaxy Note 2 and Galaxy S III. But as a significant number of users are more likely to buy mid-range smartphones, due to pricing reasons, the South Korean company doesn't want to make more profit from its cheaper smartphones.  In some emerging markets like Indonesia, where Samsung has seen wildfire growth in smartphones demand over the past two years; the company has grown up its market share from 2% in 2010 to nearly 50% in Q4 2012.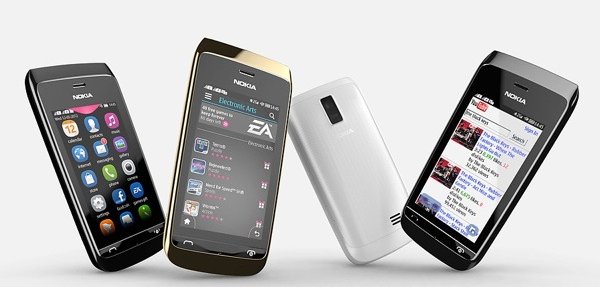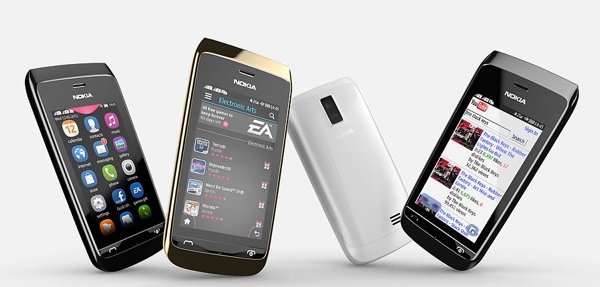 Samsung Electronics Co., Ltd. Makes Mobile Handsets For Everyone:
We can't deny with the fact that Samsung is among one of the few major mobile handset manufacturers which is catering phones for all kinds of users. But there's a discussion about the Samsung's strategy, focusing on cheaper smartphones, could dilute the company's brand value as high-end smartphone maker. Like Samsung, some brands such as LG and other tried to become a jack of all, but they couldn't succeed to make command over any segment. In 2012, first time in the history, Samsung Electronic Co., Ltd. snatched the crown of most cellphone shipments from Nokia Corporation (ADR) (NOK).
Of course, Apple Inc. (AAPL) is primarily focused on premium iPhones, selling its latest smartphone at the price tags of more than $500. Last year, out of 713 million, Samsung sold 228 million smartphones, while Apple Inc. sold 145 million units.
Samsung Electronics Co., Ltd. Vs Nokia Corporation (ADR) (NOK) In Developing Markets
In February this year, Samsung unveiled its two mid-range smartphones– Galaxy Young and Galaxy Frame. Both these smartphones came with smaller screens, lower resolution camera and less memory capacity. Later in the last month,  the company also unveiled four new feature phones with the brand name of REX, pricing between $50 and $100, especially for markets such as India, South middle East Europe and South America.
However, these devices are currently selling well in emerging markets, but it's not an easy task for the world's leading smartphone vendor to sustain its position, as the competition is heating-up in low-end markets. In low-priced smartphone category, Nokia is now considered as Samsung's biggest rival. The Finnish handset maker has intensified the competition with its effort to sell low-priced touch-screen smartphones, come under the brand name of Asha, at more sub $100. Nokia's Asha models have fueled its low-priced smartphone business on right track. More importantly, Nokia's Asha  phones have outsold Android-running Samsung's smartphones such as 'Galaxy Mini' and 'Galaxy Y' in the developing markets. In addition, last month, Nokia unveiled its cheapest phone, called Nokia 105, pricing at $20 excluding taxes ad carrier subsidies. It should be understood that Nokia's mobile handsets, cost below $100, accounted for 90% of the company's total phone shipments.