Apple Inc. (NASDAQ:AAPL), the world's most valuable brand, introduced thin (probably the thinnest) light-weight MacBook Air in early 2012. Since then the much desirable product has witnessed many rounds of improvements, upgrades and enhancements to ensure the best ROI to users who are buying MacBook Air out of their fascination and affordability. The product is a definite target of the user segment which has deep pockets and is ready to splurge on original software, as we all know, it is rather difficult to find pirated pieces for Mac OS.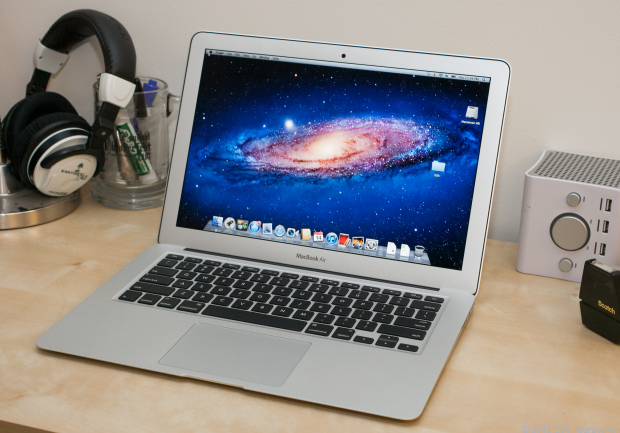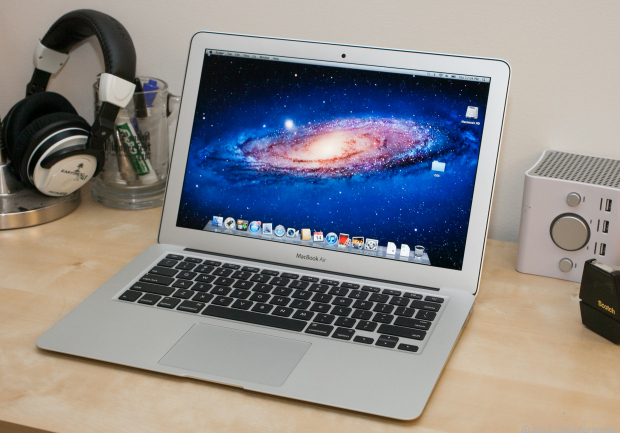 A power-packed laptop, loaded with 4th generation Intel i5 processor and all day long battery back up (12 hours with 13.3" MacBook Air) is probably the best-of-breeds one can ever expect in a Laptop. Before, I actually draft the points – critically important to know before you reach out to your pocket – here is a quick preview of what lies below the hood:
13.3" in MacBook Air (Mid 2013)
13 inch LED Display
1.3 Ghz Dual Core 4th generation i5 processor
Intel HD 5000 graphics card
4GB DDR3 RAM
128 GB/ 256 GB SSD Storage
1X Memory Card Slop supports upto 500 GB storage
720 px HD Web cam
WiFi 802.11
Bluetooth 4
3 x USB 3.0 Ports
1x Thunderbolt Port
Upto 12 hours battery backup
Max OS X Mavericks
You can find many detailed videos and text reviews of MacBook Air over the web, so I am really not going to burn my efforts on them. But it's important to know the communication capacity of MacBook Air and a few adaptability to latest upgrades, Apple has introduced to MacBook Air recently. These aspects must be taken into consideration before you actually order any variant of MacBook Air (mid 2013).
Advanced Version of USB 3.0 Port: The Biggest Pain
The latest mid 2013 Apple MacBook Air is loaded with an advanced version of USB 3.0. This means, a majority of USB 2.0 external devices and many of USB 3.0 devices do not work flawlessly with MacBook Air. Simple activities like transferring data from earlier versions of the external HDD, setting up your smart watch or connecting your network dongle could result in a periodic fight. Using an external USB cable between an external USB device and MacBook Air solves the issue many a times, but it's like making a simple process more complex. Even if your MBA detects an external USB device somehow seamless functionality remains the challenge, frequent disconnections, failing to recognise external devices are a few challenges you may encounter on a regular basis.
Solution: Carry one external USB connector, avoid using USB 2.0 external devices and if possible, try to find out the latest drivers of your external devices.
Sudden Death: Don't Upgrade to OS X Maverick 10.1
No, I am not saying no one should upgrade to Maverick, but if you have got anything to do with USB issue stated above, then refrain from acting as the 'most advanced element' on this earth. While using USB 2.0 and USB 3.0 external devices on the MacBook Air powered by OS X 10.1, you may face the sudden reboot, widely known as Sudden Death issue. Once the MBA (MacBook Air) restarts after sudden death, it throws a pop-up 'Report to Apple' in 190 lines of technical explanation. While paying close attention to these lines you will see 'CPU Panic' as the main reason. Here is what it says, in detail: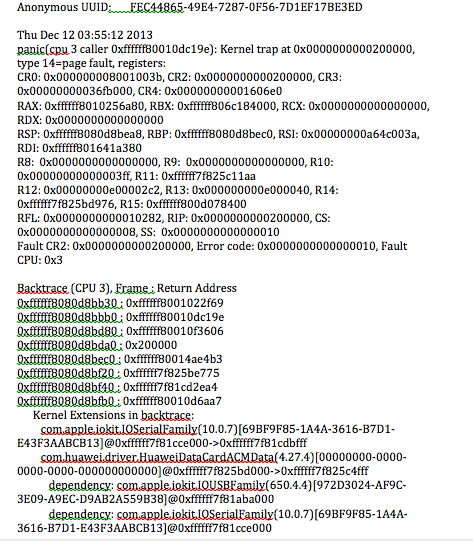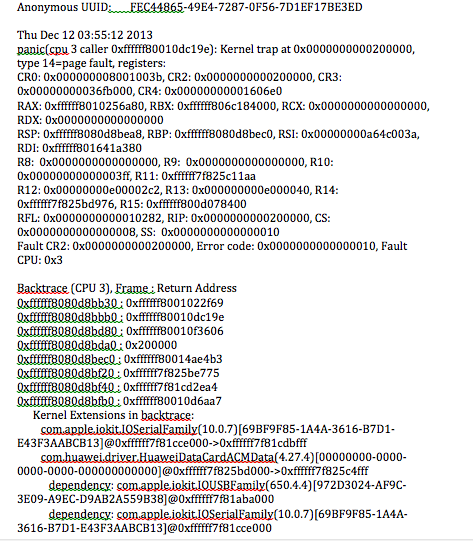 However, the satisfactory aspect of this situation is that you don't lose you data or files you were working just before it went for Sudden Death. But all that browser dependent work, the likes of email drafting, online coding etc, would be a definite loss unless there is an auto backup set on your relative server.
Solution: While Apple is yet to address this issue, the best solution is to refrain from upgrading to OS X 10.1 if you use, so called, outdated USB devices.
Delicate Mouse Pad Area:
Laptops are meant for a bit of rough handling and when you talk about super lightweight laptops, chances are high that you may use it in a more portable way. Many of us rest our palm near the TouchPad mouse area on the MacBook Air (MBA), especially when the MBA is on your lap. Be warned that this is the area with the thinnest coating where the Sound Chip of MBA rests right next to the mouse pad below the hood. A bit of heavy load on the sideways of the mouse pad and you may end up damaging the chip, which will result in no sound coming from your MBA.
The above are the few important aspects that you must consider before you shell out a heavy price to own an Apple MacBook Air. All these aspects are experienced, discussed issues with Apple team and are not just a sneaked piece from any other source. It's also equally important to quote that Apple DOES NOT have a replacement policy for MBA , MBP (MacBook pro) or iMac – unlike iPhone and iPad. If you encounter any issues with MacBook you will have to get it repaired no matter how many days, months or years old your MacBook is.
Having said all that, I must conclude with the fact that the MBA is definitely one of the best in-class products available in the market. And despite of a few challenges, it's really tough to settle down with non-Apple products.