When Google Inc. (NASDAQ:GOOG) bought Android Inc. in 2005, theirs were the most vouched for Smartphones with the WOW factor. Both Sony's Xperia and HTC's Android phone had taken the market by storm when they were released. Their phones still command respect and good reviews, but their market share has been on a constant decline, unfortunately.
Android market has become too crowded and both of these companies are now thinking of taking a walk down the Windows lane before it also becomes cluttered.
Sony Corporation (ADR) (NYSE:SNE) has been struggling to make its mark in the Smartphone market. Although it has been one of the earliest manufacturer's to ride on the bandwagon of Smartphone wave, it was left way behind by Samsung Electronics Co., Ltd. (KRX:005935), LG and other Android manufacturer's. Currently it is the 9th largest manufacturer with around 10 million mobile phones shipped during Q3 2013 as compared to 8 million devices shipped in Q2,2013.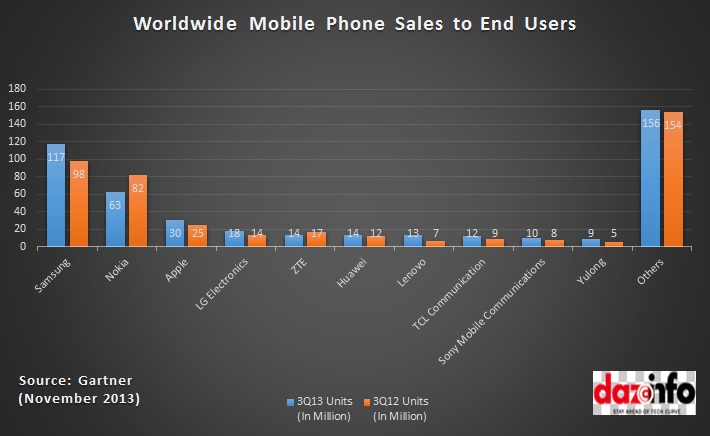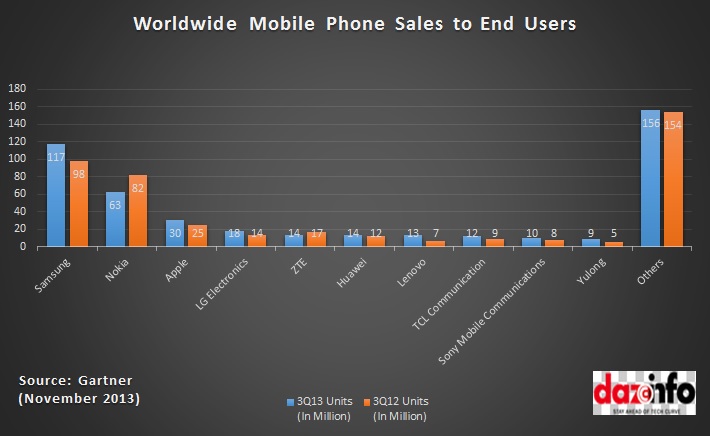 The sale of Sony Devices have been growing stronger in the past few quarters. Sony sold around 8 million devices in Q1, 8.6 million devices in Q2 and 10 million devices in Q3 of 2013.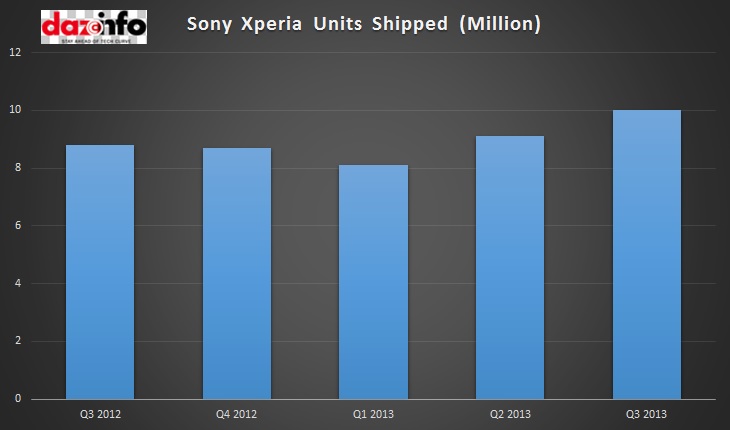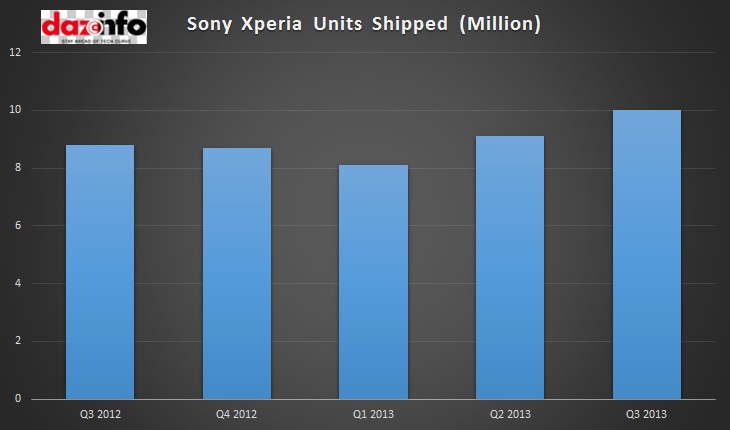 Sony currently command's a market share of only 2.1% in Q3 2013 , which is way better than 1.9% that it commanded in Q2 2013.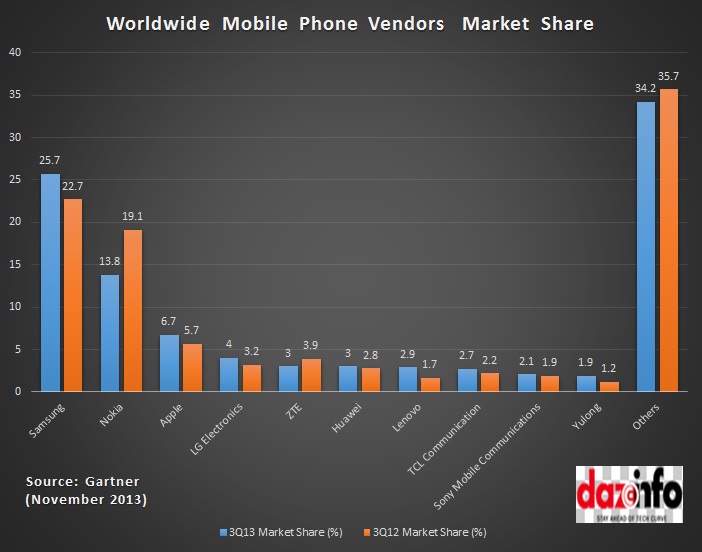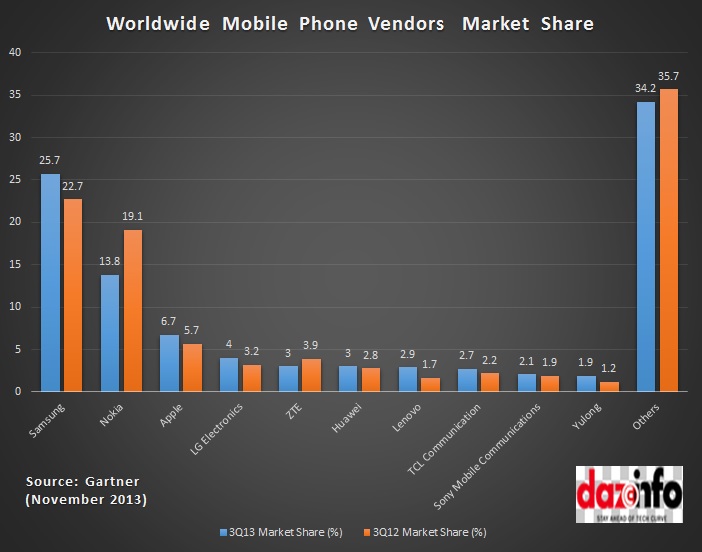 Sony, which has for some time now, been manufacturing Android based phones is now trying to make a Windows phone. Sony has had a history of making Windows based phones, it had launched Xperia X1 way back in 2008 , when windows based phones were not even considered strong contenders.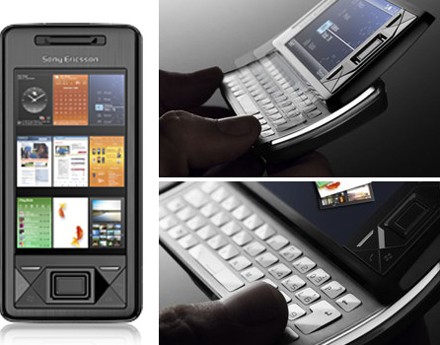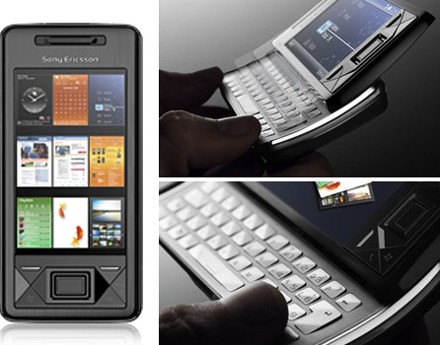 Dependency on one OS manufacturer and too much competition in the Android market may have forced the company to start considering making windows based phones. With Windows phones on resurgence lately and not many options available, Sony may be thinking of making an entry into the market right on time.
"We don't want to be a single OS manufacturer, I don't think it's a viable position in the long term,We enjoy very much a good collaboration with Google, we've been working with them for a long time and have a level of maturity with that discussion, that's good. But at the same time, Google has a relationship with direct competitors." -Pierre Perron, head of Sony Mobile Europe
With Sony not able to make a mark with it's Android based Smartphones it may be time for it to re-enter the Windows Smartphone market and take a lead, before the market becomes cluttered with more vendors and the going gets tough.
HTC Corp. (TPE:2498) was one of the earliest OEMs to use the Android platform and has benefited largely with an increase in popularity of an Android based platform. Riding on the wave, HTC became America's top Smartphone seller in Q3 2011. But in 2012 and 2013 HTC suffered financially and its sales have dropped down to only around 2 million units in Q3 2013.The sales figures are currently in total contrast with reviews of HTC's flagship Smartphone HTC One
HTC is currently struggling to make a mark in the Android segment and is considering switching completely to a Windows based platform. Its Windows based phone, the HTC 8S and 8X saw good sales of around 400,000 – 500,000 units as per IDC. This placed HTC as the third largest Windows based maker after Nokia and Samsung.
Another initiative for HTC to switch to the Windows platform is the offer from Microsoft to remove a potential ban on HTC phones because of an injunction by Nokia against HTC. The injunction is because of Qualcomm Inc.'s chip used by HTC which infringes some of Nokia's patents.
Both Sony and HTC have nothing to lose if they switch to a Windows based environment. The Windows smartphone market is currently on the go and eating into Android's market and it is the right time for both of them to enter and as mentioned above, more in the case of HTC