Twitter with its very unique style of 140 letters has truly magnetized its users. Today it has completed it 7 years of its birth. Here is a brief note on how Twitter completed its seven years of successful journey. I think this is the best day to recall what all Twitter has given to us from past seven years. Here is the list of several aspects seemed to be important in Twitter's journey has been included. May it be important announcements, changes or additions in its features, everything has been included.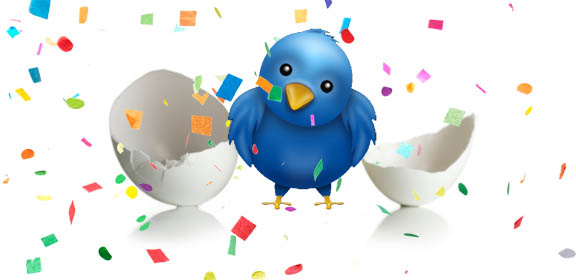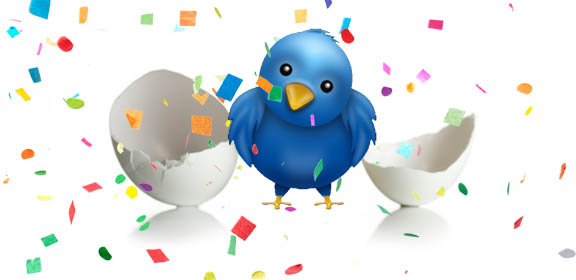 How Twitter Was In 2006:
This was the founding of "Twttr" which finally became "Twitter"; Jack Dorsey, Noah Glass and a German contract developer Florian Weber presented Jack's idea of a new system to the Odea company. You were able to send a text to one number and it would be broadcasted to all friends subscribed to it.
On July16th 2006, Twttr was open to the general use by public.
In September 2006, Twitter introduces its API. Now its said that over 100,000 Apps are making use of Twitter's API.
An interesting announcement, Sign Up for Twitter without your phone number was released in October 2006.
2007
In the month of February 2007, the Twitter username was aligned at center.
It is known that Twitter was previously owned and operated by Obvious, LCC, but as of April 18, it is a standalone company. That is Twitter was incorporated.
In the month of May 2007 Twitter got its first mobile site and introduced the "Block" feature from which one can block others. And, on the very month Twitter got its @replies column.
In the following month that is in July 2007, Twitter "Followers" were added to the service where your friends on Twitter were defined as followers.
September 2007 was the month when #Hashtags went live from the very month till date this feature is doing great.
2008
In February 2008, reply to others immediately was taken the launch, Twitter got the "swoosh" function so that one could reply to tweets with just one click.
April 2008, Twitter was launched in Japan. Usage of Twitter in Japan soared very early after Twitter's US launch. It was therefore no surprise that Twitter launched the first non-english version in Japan.
September 2008 is when  Twitter added Trending Topics, an important aspect, as it is to become one of the possible sources of making money through Twitter. Also, Promoted topics was soon implemented thereafter.
2009
March 2009 was when Twitter introduced "Suggested Users", yet another great addition to Twitter.
Well, Twitter launched its Twitter Lists on October 2009. The main reason why it was added was growth in the number of followers and overseeing them got more and more difficult.
Orange, the very first player discussed as photosharing services, launched first Photosharing service for Twitter.
In the month November Twitter unveils the new native RT function. That is, the Twitter introduced its Retweet function.
2010
Twitter unveiled its significant growth figures to the world on On February 2010.  In February 2010, Twitter users were sending 50 million tweets per day. By March 2010, the company recorded over 70,000 registered applications. As of June 2010, about 65 million tweets were posted each day, equaling about 750 tweets sent each second, according to Twitter.
Location for the Tweets were added in the month of March, which revealed user's local.
Yet another great feature was Twitter's "Promoted Tweets" launched in April, a feature that is said to mark Twitter's long-term success is Promoted Tweets.
The month of August was to celebrate the launch of Twitter's Tweet Button.
And, in September 2010, Twitter introduced the "New Twitter". That is a new design of the Twitter.com interface with the tie of photosharing services such as TwitPic or video platforms such as Youtube.
In October 2010, Twitter made "Promoted Accounts" go live.
2011
May 2011 was the month when Follow Button and  its own photosharing service were launched.
Twitter gets integrated into iOS 5 in June 2011 and also it launches its own link shortening service.
(Yet to be shown for each and every account Twitter's own link shortening service has been tested heavily and many users were able to try it out)
2012
The trim of ties by Instagram with Twitter, turned off support for Twitter "cards". Instagram removed a key ingredient of its incorporation with Twitter, indicating deep gap between the two monsters of social media platform.
On March 21, 2012, Twitter celebrated its sixth birthday while also announcing that it has 140 million users and sees 340 million tweets per day. The number of users is up 40% from their September 2011 number, which was said to have been at 100 million at the time.
On October 5, 2012, Twitter acquired a video clip company called Vine that launched in January 2013. Twitter released Vine as a standalone app that allows users to create and share six-second looping video clips on January 24, 2013. Vine videos shared on Twitter are visible directly in users' Twitter feeds. Due to an influx of inappropriate content, it is now rated 17+ in Apple's app store.
On December 18, 2012, Twitter announced it had surpassed 200 million monthly active users. Twitter hit 100 million monthly active users in September 2011.
On June 5, 2012, Twitter unveiled its third logo redesign, replacing Larry the Bird with an updated icon simply named as the "Twitter Bird." As of this logo revision, the word "Twitter" and the lowercase letter "t" are no longer used, with the bird becoming the sole symbol for the company's branding. According to Douglas Bowman, designer of Twitter, the new logo resembles a Mountain Bluebird.
2013
Then in February 2013, Twitter acquired Bluefin Labs for an estimated US$50 million to $100 million, which was the company's largest acquisition as of 2013.
March 2012, it released the targeting tools. Self-serve advertisers can target users. They can now advertise in new ways such as interests, gender and by device.
If you think any important aspect has been missed out, please feel free to use the comment box below. To know about Facebook's Journey of 8 years [click here]