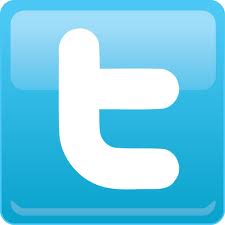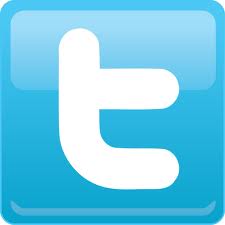 Every day, millions of people turn to Twitter to connect to their interests, to share information, and find out what's happening in the world right now. Anyone can read, write and share messages of up to 140 characters on Twitter. These messages, or Tweets, are available to anyone interested in reading them, whether logged in or not.
Twitter has shown escalating growth in its user base. Twitter has announced that, it has over 200-million monthly active users now. In July 2012 the site had over 170 million users, with 500-million registered accounts. The active user tally is, of course imperative to measure the site's status. This number indicates 17% growth in the half year until today.
Back in march, it had announced over 140-million user base, with 340-million tweets per day, up 42% to 60-million user base and 400-million tweets per day, in just a period of 9 month. Interestingly, Twitter had 100-million monthly active users in September 2011, with 50-million daily active users. These numbers screams out the truth that twitter has grown by 100% in terms of daily active users. There is 40% growth from September 2011 to March 2012, in a period of 7 months – referring to its daily user metric scale and 42% from March to December 2012. The numbers show decline in the growth pace considering the period-of-growth, but 60-million new monthly active users in a 9 month period is highly considerable and a consistent pace of growth, compared to 40-million in a 7 month period.
Twitter is also briefly dabbled in the eCommerce space back in 2010 with its Early Bird initiative, it earned revenue from the sales. However, this effort was shut down after just a few months. Along with this, Twitter has focused in setting up its suite of advertising products — Promoted Tweets, Promoted Trends and Promoted Accounts — by rolling these features out to number of  more countries and giving advertisers additional tools to better target specific users. These efforts are expected to generate more than $1 billion in annual ad revenue by 2014. Astoundingly, Twitter, is now taking significant position in retailers' strategies for this holiday season too.
With the escalating popularity, I feel few reasons may have popularized Twitter,
User friendly interface – a complete no-brainy too can use it.
 Everyone has an account – family and friends.
 Many celebrities on twitter – one of your favorites too?
 Accessibility through cell phone – share and receive tweets anytime and anywhere.
 A source of marketing – people can access information through it.
Hence, Twitter is a unique combination of open and unfiltered tweets delivered in a simple, standardized 140-character unit. These tweets allow users to share and discover what's happening via any device in any time.
Hopefully, Twitter continues to grow with more integrated apps, in coming years. Also, uniqueness is the critical differentiation of Twitter from other networking sites. Twitter is about real-time, open conversation. Anyone and everyone can get-together and talk about various topics ranging from, the big game, the awards show, a premiere, the finale of a cricket match, wedding of celebrities or the current situation happening around. It's real-time, real conversation with real people. Thanks to social networking sites, way back in history, could a layman be part of a conversation with hundreds and thousands of  the people across the globe, in real-time?