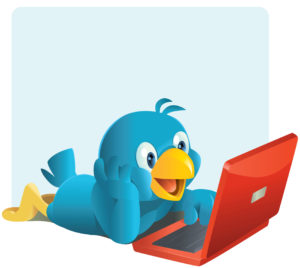 Targeting marketing isn't a bad idea for brands. Last year Facebook had enhanced its promoted posts tool to target only certain group of users and moreover it target countries, so that brands can reach only those users who are relevant to their posts in news feed.
Yesterday, Twitter did the same thing; it released the targeting tools, it wants brands reach only targeted users. This option is an added advantage for the brands, since this micro blogging site can trap a lot of information about you based on who you follow and what types of posts you interact with.
Opportunities, Self-serve advertisers can target users to advertise to, two new ways have been taken off of interests and by device. For example, if you are promoting a new iOS app, you'll be able to target iOS users only, rather than hitting up Android users who won't care or click. Up until now, only big brands could do things like this.
In addition to the targeting options, Twitter has also come up its advanced campaign tools to all US advertisers:
For interests, Twitter now lets advertisers to choose any account to base its targeting on. The example that Twitter gives is if you're a sports shop, you might want to target users with the same interests as those who follow any sports person. This gives the brands a whole new experience to look out for potential buyers.
In addition to starting with the interest graph of followers of any account, you can choose from 350 interest categories such as car racing or bird-watching where one can list their users. And, platform apps on particular family of devices like iOS or Android. All of this targeting allows targeted messages so that there's a better opportunities for brand's success.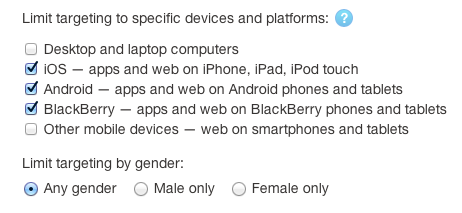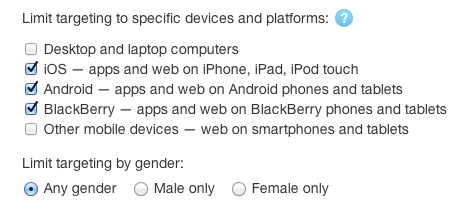 Coming to device targeting, this is a data which Twitter can easily collect one can call this handy as is marketing professionals can set up landing pages and make sure that their messages see the perfect destination.
It is said that now you can now target ads based up on gender too, which Twitter says it figures out using "public user signals," and Twitter's advertising platform is molding itself to attract more brands to its platform.
So, marketing professionals can totally redefine their marketing experience on Twitter. Interestingly, Facebook had to shape its advertising offering up quite a bit before it went public, and it looks like Twitter is using the same strategy now.
I suspect Twitter is adopting a slow and phased roll-out largely because they don't want their users seeing a torrent of ads in their lists. In terms of monetization, this is their biggest move yet.