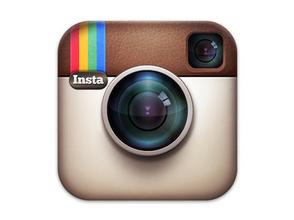 For the first time in the service's history Instagram has released some stats related to its users.
To be recalled, Instagram greatly suffered in last December in terms of its user count. The reason can be pointed as the change in terms of service – it could sell photos of users or use them for third-party advertisements without any credits to the owner of the photo. Also, it forced users to enter into a policy in which users cannot sue Instagram if it uses their photos. Soon later, it changed this policy as it guessed the upcoming backlash but it was too late to set right and it saw decline in its user base.
"Instagram continues to see very strong growth around the world. With many of the product and internationalization improvements we've made, we've been excited to see these efforts resonate with users globally," Instagram co-founder Kevin Systrom said in a statement.
It was said that Instagram's daily active users lost up to 25% of its user base after the change in terms of service. According to the statistics released, it appears as Instagram never had a declined growth in its user base but rather it shows astounding growth in its users base. A Facebook spokeswoman confirmed Thursday that Instagram has actually seen 10% growth in active users since last month.
According to the stats of august 2012, the monthly active user were 80 million, 575 "like" and 81 comments every second as of august 2012. Instagram saw 5 million photos uploading every month as of August 2012.
The stats released some concrete stats about the new user numbers and app statistics totally shows its user base. The service sees 90 million MAU (monthly active users) and photo uploads per day is 40 million for which it enjoys 8,500 Facebook "Likes" and about 1,000 photo comments per second. The average number of Daily Active User was 7.3 million as of last August 2012. But this time it's quite disappointing as number of Daily Active User is still the mystery, it could be reason that it could give credibility to those who previously tracked Instagram's decline in user base.
Indeed, its a great way to start of 2013 for Instagram as its user data, photo uploads, likes and comments are all in the peak numbers. Facebook is truly lucky for Instagram and Instagram has truly showed its worth of acquisition. Even if it saw lots of turmoils last year, it still maintains significant numbers in all aspects of the tracked stats.
It's worth noting that, Facebook has about 1 billion plus users now and Instagram has 90 million Monthly active Users out of which it gets 8,500 likes compared with 37,037 likes and comments of Facebook, does it mean Instagram is more engaging than Facebook??