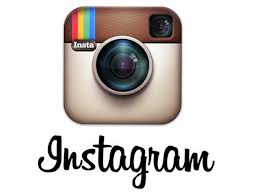 Instagram is in the big policy shift since Facebook acquired this Photo-sharing site. Instagram is popular with teens and young adults, reached over 100 million users. Instagram policy shift is the biggest heart-break for the users, as it claims the right to sell users' photos without payment or notification. Also, uses members' names, text, photos and other content with marketing messages, the company said on its site. The only way to opt-out is to delete the account! Is Instagram looking for ways to increase revenue across its services?
According to the updated usage terms, if users are under 18 years, it is obvious that at least a parent or a guardian has also agreed to the content being used in marketing. The changes are aimed to protect members while preventing abuse, Instagram said in a blog. These new terms of use, set to take effect next month, could be exploitative.
In the updated policy document, it is said that it may not always identify paid services or sponsored content. Also, the company said it doesn't claim ownership of any content on the service, though some businesses may pay to display users' names, likeness or photos in connection with sponsored content.
It clearly conveys that, photographs uploaded to Instagram could end up in an advertisement on the service or on Facebook. In addition, someone who doesn't use Instagram could end up in an advertisement if they have their photograph snapped and shared on the service by a friend. Facebook already runs ads that make use of people's activity on its site.
The only way to opt out of the new Instagram terms is to not use the service. If you log into Instagram in any way, including through the Web site, mobile applications or any other services offered by Instagram, you agree to have your content used in ads. It seems, Zuckerberg is selling his Facebook users' and doesn't want to give any credits in return. It seems, Similar changes at Facebook are only a matter of time.
Appropriation of one's likeness to use in advertising is problematic under this agreement. Indirectly, the photographer is the person agreeing to these terms, without the knowledge of the subject being utilized for marketing. Without the agreement of the person in a particular photo, it is difficult to see how Instagram can use it in a commercial context.
Instagram can use the more progressive Terms Of Service, like Linden Lab, designed for Second Life way back in 2003 — that users owned their own Internet protocol (IP). It has thrived and made profits for the companies and users both, when they used user's content.
However, usage of personal data without credits just violates user's privacy in the platform. Moreover, it shares information with other unknown entities, it is just like to browbeating users.
Instead, Instagram could put in a user interface–the 'payment system credential tab'–users' get paid for their photos by other users or commercial entities. This can sound more feasible for the users and this could also make the service boom.