The explosive growth of social media is primarily being driven by Facebook across the globe. With 1 Billion active users, apparently, Facebook has emerged as the best alternative of Google AdWords in online marketing space. Facebook 'Fan Page' is being widely adopted by millions of businesses and brands in order to lure these 1 billion users available at single platform. There are millions of Fan Pages currently available on Facebook platform users are finding themselves engaged with.
However, with the growing number of pages, users are finding it difficult to pay attention to each update on their News/Feed page pushing from the pages they likes. Consequently, Facebook has silently implemented few functions that allow users to see haphazard updates from only those pages with which they interacted – comment, Like, Share –recently. Though, the hidden functionality is helping users by seeing only the relevant and filtered contents on their News/Feed page, on the other hand, it's proving fatal for Facebook Fan Pages as their reach is constantly being declined.
The constant mounting competition in social media is, apparently, establishing grim scenario for Fan Pages; Users are not acting over every Page updates due to high density of in-coming updates resulting in 'low reach' of Fan Page despite of holding sizable audience as fans.
How Much Is A Good Reach Ratio
Facebook Pages hold anything between 1 to 52 million Likes. Coca-Coca recently became the first Fan page to reach 50 million fans in Facebook history. But are all 50 million fans engaged?
Social Media analytic company "SocialBakers" has tried to find out the avg reach of a post by analyzing Facebook Fan Pages' update reach between July to September 2012. And, the result is truly astounding.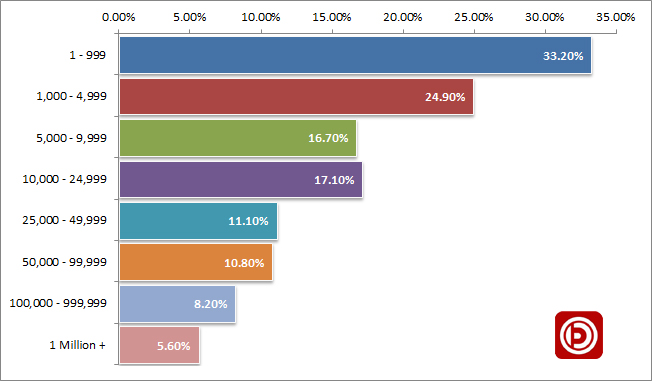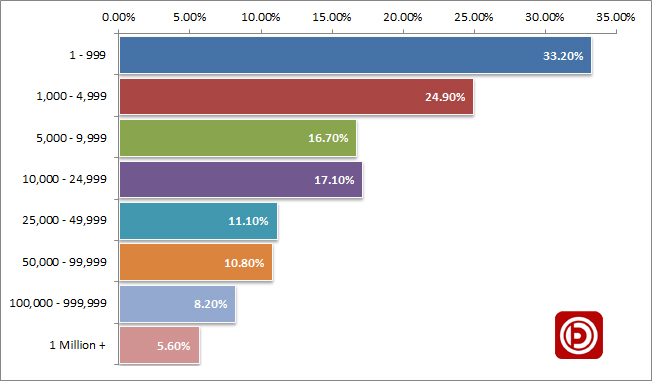 More You Grow, More You Sync – Facebook Hidden Fact
If you are one of the brands, who have recent jumped into the 'Facebook Page' pool having number of fans lesser than 1,000, you must be happy seeing the reach of your page updates. Fans would be making more comments, share and Like as the reach is quite impressive in this segment.
However, the more effort you will make to grow your fan base, the reach of your page each post will start getting saturated. A Facebook Page having close to 1 million fans will have 8.2% reach against 24.9% reach of the Facebook Fan pages which have number of fans anything between 1,000 to 5,000.
But that doesn't mean your Facebook Fan page is not effective. If you calculate the reach percentage against the number of fans in terms of numbers, you will always find that Facebook Pages with higher fan base rock.
Engagement: The Ultimate Goal for Facebook Page
The above chart clearly depicts one thing – ultimately it's 'Engagement' what matters not the size of Fans. If your contents/ products/services are lucrative enough, your Facebook Page will could create the equal magic what another Page, with just double of Fans, could create.