Indeed, iPad Mini has become one of the most burning topics now-a-days around the world. Everyday we come across with a new rumor (at least) related to the Apple's upcoming Tablet and it's true that the facts will be divulged only when the product finally debut into the market. On Tuesday, a UK-based news portal–theguardian–revealed that iPad Mini will only come in Wi-Fi version. However, the firm has also said that there will also be a revised version of the iPad that will support 4G connectivity and that will compatible with the U.K's almost all networks.
Interestingly, Apple's has not yet released any version of iPad that are not compatible with either 3G or 4G. If the company has decided to drop cellular support from its iPad Mini Tablet just for the sake of affordable price,  then definitely, it would be one of its biggest gaffes.  It's pretty known that a considerable number of users are still reluctant to buy Google Nexus 7 due to lack of cellular connectivity and this is the main reason why Google has decided to launch 3G-enabled Nexus 7 in the near future.
Apple shipped 3 million iPads within three days of its availability because users were impatient to own the retina display-featured Tablet. But this time; Are users really as much of  eager to own iPad Mini as they were for iPad 3? According to a survey conducted by a leading deal aggregation website for electronic products—TechBargains–, just 18% of the consumers in the U.S. (respondents during survey period) are interested to buy the iPad Mini, while 50% of respondents  are unwilling to own the devices. However, the survey was conducted over just 1,332 respondents in the U.S. and on the basis of this survey, it's really very tough to say that users are unwilling to purchase iPad Mini in the U.S..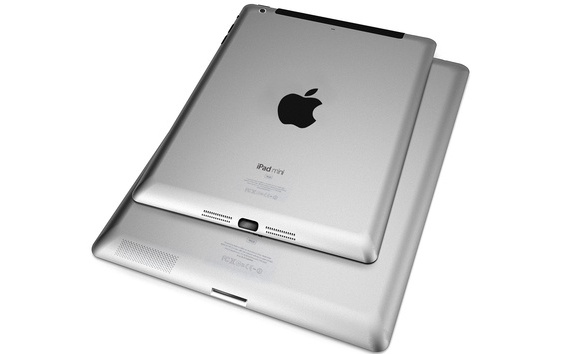 It has been noticed from the survey that those who already have iPad are more willing to own the iPad Mini compare to others (those don't have iPad). 27% (those own iPad) are willing to buy iPad Mini, while just 16% respondents (those own Kindle Fire and those haven't yet purchased any Tablet) are interested to own the new device.  45% respondents in the survey also have accepted that they are willing to get their hand on Apple's new iPhone. Among those who planned to buy iPad Mini, 14% has planned to wait in the line on the day of its release, while 66% don't have yet set any time frame for the purchase of the product.
Users are excited to see USB port, retina display, memory card slot and better speaker in iPad Mini. 78% respondents want to have USB port in Apple's upcoming Tablet, followed by 77% , 75% and 74% those who want to see Retina Screen, memory card slot and better speaker than the current iPad in iPad Mini respectively. One in four consumers hope the iPad Mini will come with a starting price-tag of $299, while one in five believe it will start from $399.
It's pretty clear from the survey that users are not as excited for iPad Mini as they were for Apple's third generation 'Retina Display' Tablet. Undoubtedly, if Apple drops cellular connectivity from its upcoming Tablet, then it will have to pay for.