Undoubtedly, Galaxy SIII is one of the finest smartphones that Samsung has ever made. The smartphone was considered as the best Android mobile handsets in Q2, 2012 and the company sold 10 million units during the quarter. Apple's new iPhone is now in the market and the company shipped 4 million units in the first weekend of its availability. Indiscriminately, iPhone 5 is now the fastest selling smartphone of all time. However, Samsung has sold 20 million Galaxy SIII models by the end of September this year and the company is now facing a fierce competition from the Apple's new smartphone.
Samsung is going to unveil a mini version of its Galaxy SIII model today. The mini version of its flagship will have 4-inch screen display what Apple's new iPhone features. The South Korean manufacturer could leverage on the popularity of its original Galaxy SIII model. Obviously, the device will suit to those who believe 4.8-inch screen-size of Galaxy SIII is too big.
Head of mobile communications–JK Shin—said at a press conference in Seoul (Samsung's world headquarters), "There's a lot of demand for a 4-inch screen device in Europe. Some call it an entry-level device, but we call it 'mini."
Specifications Of Samsung Galaxy SIII
The device is expected to feature Android latest Jelly Bean, STE U8420 dual-core processor clocked at 1.0 GHz with 1 GB of RAM, 16 GB internal storage, microSD card slot, super AMOLED touchscreen display with resolution of 800×480 pixels, a 5 MP rear-facing camera with flash, a front facing VGA camera, 16 GB on board storage, Wi-Fi and NFC.
It's pretty clear from the above specification  that Samsung is planning to entice 4-inch display screen size smartphone fans. The device comprises all those features that a high-end smartphone requires.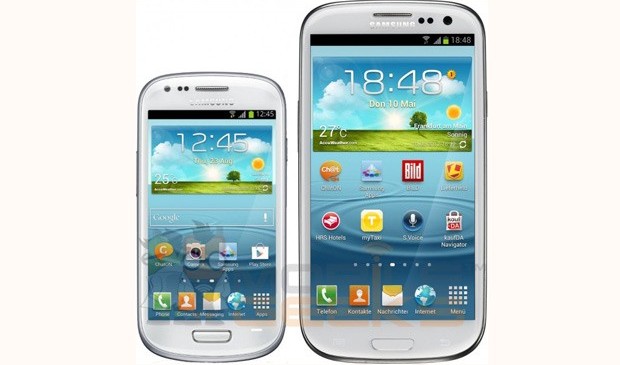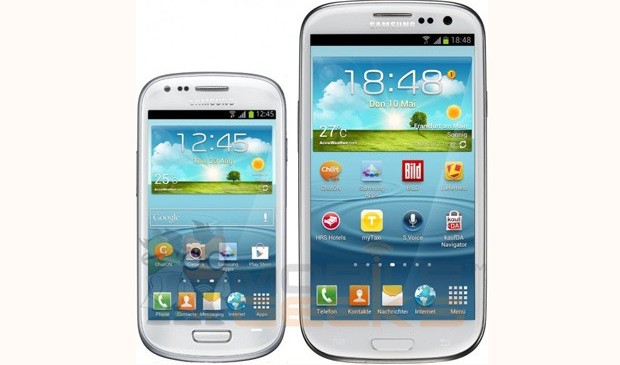 Although Samsung Galaxy SIII mini closely resembles the full-fledged SIII models, but it would miss several distinctive features. As per the leaked images, the front-camera and proximity sensors have been relocated on the left side of the Galaxy SIII mini. However, the mini version of Samsung Galaxy SIII will come with out of box Android 4.1 Jelly Bean.
Of course, Samsung Galaxy SIII (original) model will lure those who are passionate to own higher screen size smartphone , while the its mini version will entice those who want portable smartphone with outstanding features. As holiday season is right at the corner, Samsung will definitely not want to leave any room for its potent rivals like Apple.