The rumour mills have been quoting about the possible smart band launch from Apple Inc. (NASDAQ:AAPL) on September 9, 2014, event for long. The company could surprise the world by foraying into the race of smart band as well as smartwatch. Unlike iPhone 6, not much of leaks are available about iWatch, however, smart band from Apple could make an extensive use of custom components along with the innovative hardware design that could result in wireless charging, waterproofing, and display and battery technologies. This would put the vendors with early-mover advantage under tremendous pressure as wearable band market is bound to grow by multi-folds and Apple could take the market by storm with new innovative product.
The Wearable band market, led by Samsung Electronics Co Ltd. (KRX:005935) and Fitbit is fast emerging as the next big frontier in the connected-device segment. According to data from Canalys for the first half of 2014, the wearable band market grew by an astonishing 684% during this period when compared with the first half of 2013. A total of 4.4 million basic wearable bands and 1.8 million smart-wearable bands were sold in the first half of 2014.  However, the market for such devices is still extremely limited as users have shown little interest in them. To increase the number of customers, vendors will need to find new ways to keep customers engaged with these devices 24/7.
Samsung and Fitbit Are Leading In Wearable Band Shipments
Currently, the wearable band device market is divided into two categories. One of them is the smart band device, which is capable of running third-party applications. Samsung has re-emerged as the front-runner in this category, despite losing market share in Q1 2014, by launching five smart bands in less than year. During Q2 2014, the Gear 2, Gear 2 Neo and Gear fit were launched while the Gear Live, powered by Android Wear was released in July 2014. Pebble acquired the second place though, thanks to its pebble steel device, while Sony Corp (ADR) (NYSE:SNE) rounded off the top three.
The fitness band is the second wearable band device class. Fitbit and Jawbone are the leaders in this field and have grown huge due to strong relationships with international channel partners to grow global shipment volumes. Nike's decision to abort its Fuel Band operations has allowed new entrant Garmin Ltd. (NASDAQ:GRMN) to aim for third place with the release of its Vivofit fitness band device.
The
Smartwatch

Race Is Now Between Apple And Google

Google Inc. (NASDAQ:GOOGL) made a massive leap in into the smartwatch segment by launching its version of Android OS for smartwatches named Android Wear in April 2014.  Since then, several smartwatches powered by Android wear, such as Motorola's Moto 360,  LG's G watch and Samsung's Gear, are gaining the attention of users who were previously not interested. By narrowing the gap between smartphone OS and apps, and wearable devices, Android Wear has represented the first step in making these devices truly ubiquitous. As Google continues to refine and develop Android wear, it will play a key role in the future of the smartwatch.

Despite advances in smartwatch operating systems, the market is yet to fully take off since the hardware in these devices is found to be far below expectations. Several industry observes are keenly observing if Apple device can radically transform the smartwatch market. Apple's rumoured iWatch device is expected to be unveiled on September 9, along  with the iPhone 6. If Apple can design a device with a unique design constraint, it could set a trend for other vendors in the industry. Such a device will require extensive hardware innovation related to wireless charging, waterproofing and display and battery technologies. Apple's expertise in high-quality hardware may give the fledging industry the required boost it needs.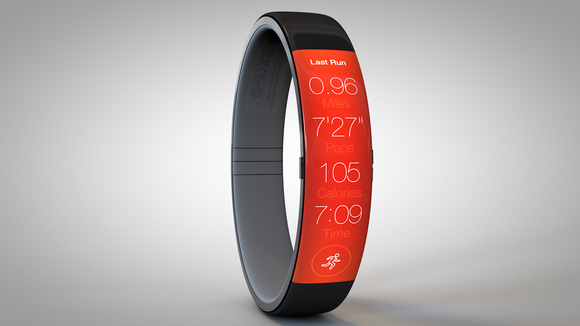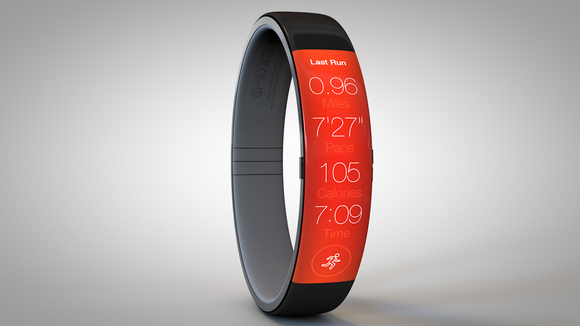 The Race For The Smartwatch Market Is Now Wide Open
The smartwatch market is quickly gaining more traction as more vendors and firms are racing to release their products during Q3 and Q4 2014. Microsoft Corporation (NASDAQ:MSFT) is reportedly planning to launch a multi-platform smartband in Q4 2014, while Chinese smartphone vendor Xiaomi is launching a fitness-band at a jaw-dropping price of just US $13. With so many devices up for sale during the second half of 2014, it is likely that the market will continue to shift radically by the end of the year.
Despite the scepticism among consumers, several smartphone vendors are entering the smartwatches market for a few good reasons. Firstly, the current smartphone market is all set to saturate in most of the developed countries by 2017. This translates into  pressure on vendors to sell newer and more advanced accessories. Secondly, the smartwatch market is poised to grow rapidly to reach 373 million units by the year 2020. With such a large market at stake, no one wants to be left behind. The smartwatch device market is also the first major step for firms to gain entry into the race for the internet of things (IoT) phenomenon.