Google Inc. (NASDAQ:GOOG) has officially launched Android Wear, a modified Android OS specially built for Smartwatch. LG Electronics Inc. (KRX:066570) simultaneously announced its upcoming G Watch, and Motorola previewed the Moto 360 Smartwatch to coincide with the introduction of Android Wear on Tuesday. Specifications for both devices remain unclear though, Motorola has released a video and photos of Moto 360, while LG's website has displayed a watch with a rectangular face similar to Pebble and Samsung's Galaxy Gear. Other hardware partners for smartwatch include HTC Corp. (TPE:2498), ASUSTEK Computer Inc. (TPE:2357), and Samsung Electronics Co.Ltd. (KRX:005930). To develop chips for the upcoming devices, Google has enlisted Broadcom Corporation (NASDAQ:BRCM), Intel Corporation (NASDAQ:INTC), and MediaTek Inc. (TPE:2454). A preview version of developer software for Google Android Wear is also announced, allowing app makers to build software for smartwatches and other wearable products. More than 30 smartwatch models are currently under development and will hit the markets in the coming months.
Motorola And LG smartwatch
The first Android smartwatch will come from Motorola Mobility, a Google subsidiary that is in the process of being sold to Lenovo. Motorola already has developed a prototype of its Smartwatch, called "Moto 360," that will go on sale in June in the U.S. A video released by Google displayed the Moto 360 watch-face depicting the time, temperature, and date. It requires a connection to a user's cell phone and can be used for sending and receiving text messages via voice commands. Turn-by-turn directions can also be displayed by the watches. Motorola's Moto X also has a touchless control feature similar to  Android wear, that can be controlled either with voice commands or a simple touch. No details on pricing or hardware details were announced. LG has confirmed that the G watch will be compatible with a variety of Android smartphones.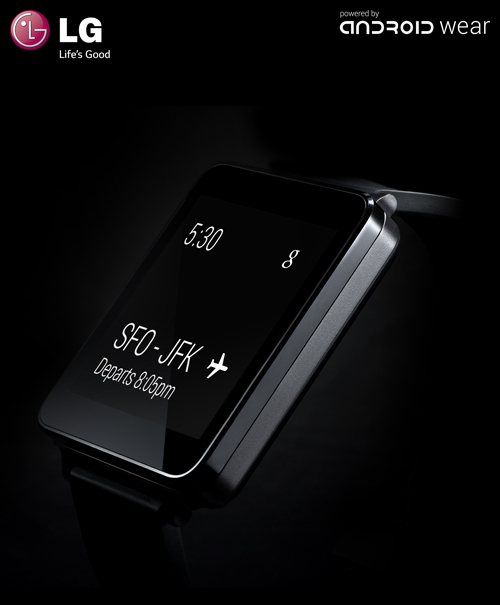 The Android smartwatch will be able to respond to specific voice commands, such as "OK Google", to play a specific song, send a text, or make a dinner reservation. In addition to sending notifications to users about emails, text messages, calls, and apps among others, Android Wear will also feature deep integration with Google Now. An app on the smartphone can be switched on by giving a voice command to the smartwatch. Lastly, Android Wear will also support fitness and health tracking technologies in the future.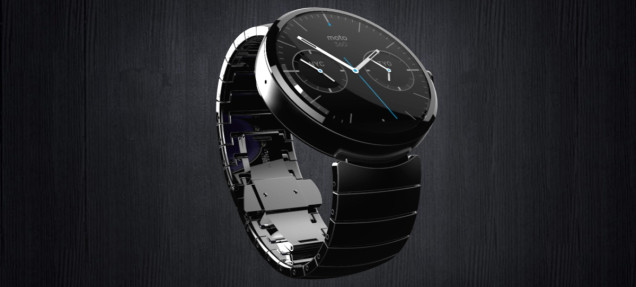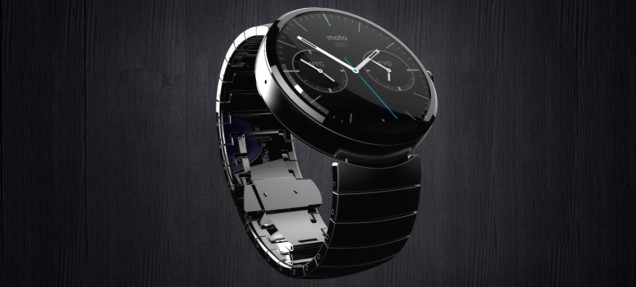 The Moto 360 Smart watch's appeal lies in its rounded face.
The Growth of Worldwide Smartwatch Market 2012-2020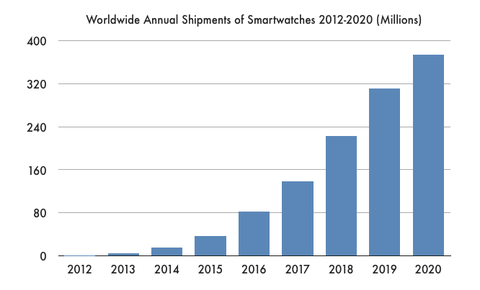 Recently released smartwatches have proven to be mere novelties that appealed to gadget-loving geeks and physical fitness enthusiasts, looking for tools to track workouts and general health. Wearable technology officially came of age in 2013, with the release of Galaxy Gear, Sony Smartwatch 2, and Pebble. These products can already be classified into entertainment, enterprise, smartphone extensions, and sports/fitness, despite the small market. An increased buzz over the past few quarters could be attributed to the ease of use through hands-free mechanisms. With Google's announcement, the mass market debut of smartwatches is now a reality.
Google Android OS for smartphones and tablets already controls 79% of the smartphone OS market. Expanding to wearable technology will give Android another platform to build a new market altogether. The company's main rival Apple Inc. (NASDAQ: AAPL), has also hinted at introducing a wearable iOS device in 2014. According to NextMarket insights, the global smartwatch market will grow significantly by the end of 2014. From just 5 million shipments worldwide in 2013, the number will grow up to 15 million in 2014. Global smartwatch shipments are projected to increase to 37 million by 2015 and almost 373 million by 2020. The smartwatch revolution will be driven by Asia, where low-cost Android-powered smartwatches could become popular in emerging economies as an alternative to phones. New segments of the market such as fitness/active lifestyle and youth will fuel growth in coming years.
How To Reinvent the Wristwatch
The wristwatch has seen several changes since it first became a popular fashion accessory almost 100 years ago. From mechanical to electronic movements, analog to digital faces, the watch has been reinvented several times over, but the basic design has endured for a century because of its beautiful designs and usefulness 'at a glance'. The launch of smartwatches could force traditional watchmakers to enter the business, in collaboration with tech giants. Due to market segmentation, the traditional watchmakers typically attribute more importance to aesthetics and visible aspects like "depth" in color schemes. Their response to tech giants entering their industry will be interesting to observe in the next few years.
The beautiful smartwatch feature that Google is pitching with the Android wear SDK feels like a fantasy. It has left the job of designing the hardware to the people who know it best and has instead, deposited all hope on the all-knowing Google now–front and center. By doing so, Google may be coming way closer than anyone has ever come to reinventing the wristwatch. For a preview of the possible ways in which you could use your smartwatch, have a look at the video below:
http://youtu.be/QrqZl2QIz0c