Right from its early days, Android has been constantly battered and bruised around due to its software and hardware fragmentation problems. As per the latest numbers, even after 9 months of its release, there are
only 8.5% of smartphones running on Android KitKat
. 
Google Inc.
(
NASDAQ

:

GOOG
)
knows that it needs to contain this problem. Still without sacrificing Android's '
free and open source
' tag, therefore it definitely can't follow
Apple Inc.
 (
NASDAQ

:

AAPL
)
 to create a '
walled garden
'. So what's the best way for Google to meet its goal? With the
announcement of Android L (
also known as
Android Lollipop or Android 5.0)
, it looks like Google is slowly shaping its smartphone platform in such a way that it helps in reducing fragmentation.
Top 10 Best Features of Android Lollipop
For all intents and purposes, I think these are the most important and exciting features of the Android L preview, which was announced and showcased during the recent Google I/O event.
Material Design With Fluid UI, Animations & Transitions – Three years after introducing the Holo UI, Google has introduced a completely new Material UI Design, which will be used in Android as well as Chrome and the web. This new design uses bright colours, completely new iconography, slightly improved Roboto font, fluid transitions and animations, thanks to a high frame rate.
Better, Synced Notifications – Android has always been a pioneer among its competing platforms when it comes to handling notifications. Not only Google inspired the notification center which all the current smartphone platforms use, but it was also the first platform to make use of actionable notifications. With Android L, high-priority information can be pushed as a 'Heads Up Notification', which is presented to the user in an expanded style for a short period. Notifications can be made available on the lock screen and they are now cloud-synced, so you won't get duplicate notifications if you own multiple Android-powered devices.
Smart Lockscreen & Improved Multitasking UI  When connected to an Android Wear-powered

smartwatch

, your device can

recognise

that it's you who is handling the device, so it jumps straight to the home screen saving you the pain of entering the password. Android L provides improved multitasking, thanks to redesigned 'recent apps' UI. It now shows apps in the new cards' style. Not only that, an individual app can now display multiple cards in the multitasking menu.
Do Not Disturb Mode – A proper 'Do Not Disturb' mode has been included in Android L, which helps users in keeping the device silent when necessary, be it while sleeping or in a meeting.
ART With 64-Bit Processor Compatibility – Finally, ART has replaced the Dalvik compiler. ART uses AOT (Ahead Of Time) compilation instead of JIT (Just In Time) compilation in Dalvik. This improves app performance along with the time that it takes to open an app. ART is also fully compatible with 64-bit processors, which should drastically improve the performance of Android devices.
Improved Gaming With OpenGL ES 3.1 & AEP – The inclusion of OpenGL ES 3.1 brings support for compute

shaders

, stencil textures, and texture gathers for games. With the Android Extension Pack (AEP) games developers will be able to take advantage of things like

tessellation

and geometry shaders. Console-grade gaming is now possible on Android L.
Improved Battery Life With Battery Saver – 'Project Volta' is an important addition to Android L, which focuses on improving battery life. In ArsTechnica's battery life comparison, Nexus 5 with Android L managed to stay at least 30% longer when compared to Nexus 5 with Android KitKat. There's a 'battery saver' mode, which helps in improving battery life by reducing screen brightness and winds down CPU clock speed. Also, as explained in the previous point, usage of AOT compilation takes less toll on the

CPU

, thus improving battery life in general.
Advanced Camera Capabilities – For the first time ever, Google has focused on providing low-level camera data and capabilities to developers. Android L brings in a lot of new

camera

-centric APIs along with an ability that lets developers capture raw camera sensor data and control things like exposure time, ISO and frame duration on a per-frame basis. This could result in a lot of new, powerful camera and image editing apps in Android that we've come to love from iOS.
Android For Work With KNOX For Enterprise Security – Now that Android has a foothold in the consumer market, Google wants to take it further into the enterprise market by including the KNOX security framework by Samsung Electronics Co. Ltd.

 (

KRX:005930

)

in every Android L-powered device. KNOX creates a secured container inside the device where sensitive enterprise data and apps can be stored.
Better Web Browsing Performance With New Chrome – A new version of Chrome lets you

open web

links from Google Search in corresponding apps if installed on the device.
As this was only a preview version of the next major Android update, I think that a lot of new features might not have been announced yet. Despite all the above additions and changes market, analysts are still claiming that
Google has left out a few promising features in Android L
. Certainly, it's a debatable topic if Google has other plans to tackle such challenges. Still, with absolutely no announcement about such issues, it could be a bit difficult for Google to position Android L above iOS 8.
Google's Plan To Control Android Ecosystem With Android L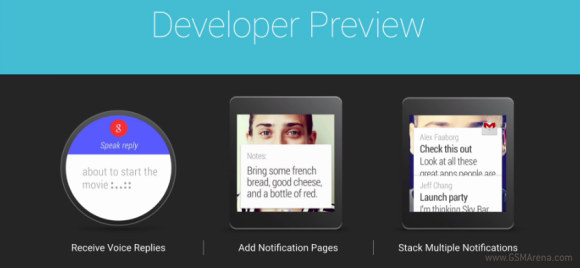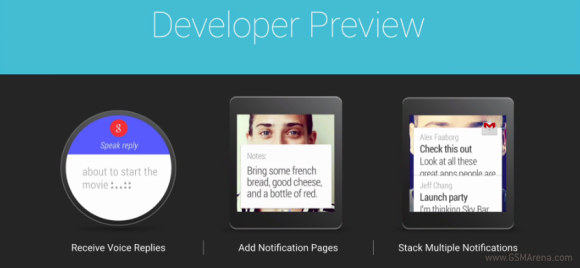 Android L expands from smartphones and tablets to a new dearth of device types, such as
smartwatches
, wearables, TVs and cars. Google has banned UI
customisation
in Android Auto, Android Wear and Android TV operating systems. Google has also made it necessary for OEMs to include the '
Powered By Android
' logo in the boot screen animation of every Android device, which comes pre-installed with Google Mobile Services.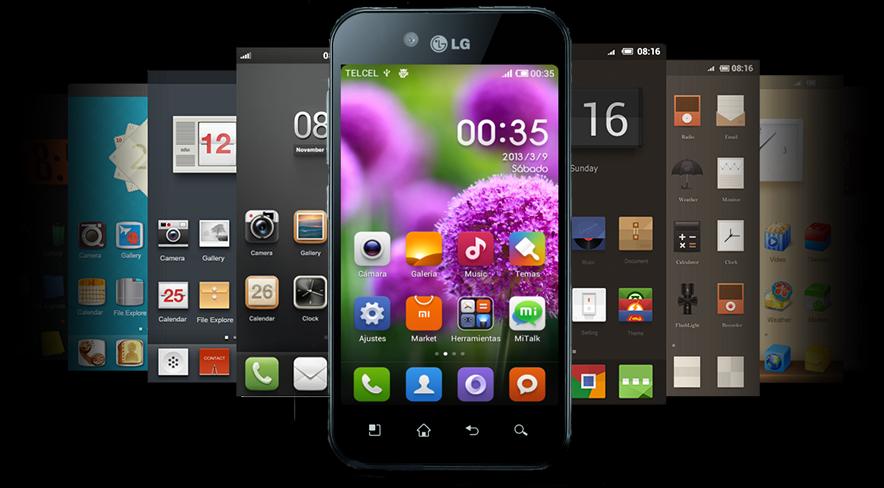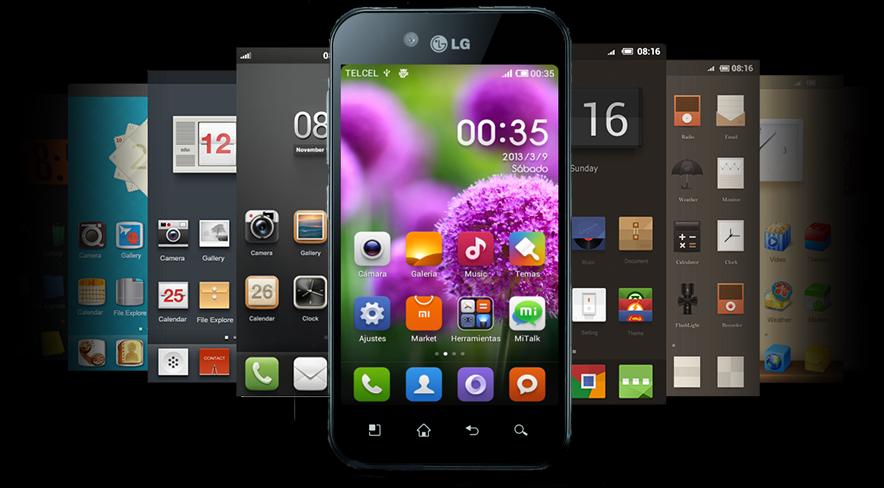 Currently, brands like
Amazon.com, Inc.
 (
NASDAQ

:

AMZN
)
, Xiaomi, Oppo, Meizu and Gionee fork Android to make custom operating systems according to their liking. But with each passing day and each newer version of Android, Google is moving a lot of rich APIs from AOSP to Google Mobile Services (GMS), making it harder and harder
for
anyone to develop parallel devices with forked versions of Android. Maybe this is why Hugo Barra, during the launch event of 
Xiaomi Mi 3
in India, stated that they would try to follow Google's Material UI Design guidelines in their future smartphone software, which will be built on top of Android L.
According to the latest report from
Re/Code
, Google has conducted a series of intense, closed-room discussions with Samsung on the matter of how it should use Google's Android
going
forward. Samsung reportedly agreed to either drop or change its custom UI with minimal custom apps. Google was also able to make Samsung agree to limit the promotion of its own app, movie and music stores.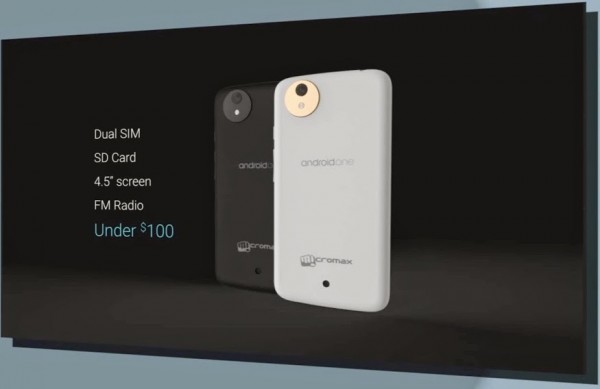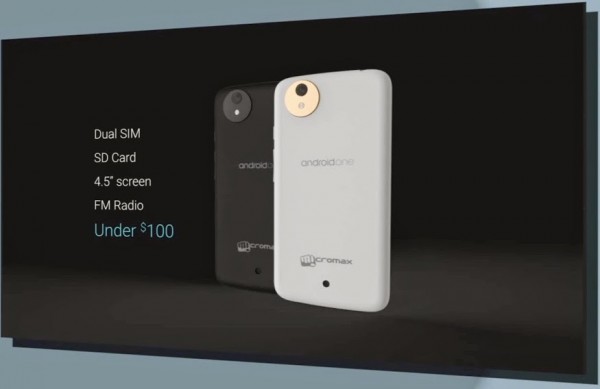 Many Indian and Chinese smartphone brands are known for notoriously releasing numerous low-quality Android smartphones and depriving them of the latest Android updates. To counter this problem, the
Android One
program was announced during Google I/O 2014, 
wherein
these brands will work with Google to release low-cost yet quality smartphones with the latest software. Google will continue to provide the latest software updates to these devices, thereby reducing software fragmentation. If OEMs want to provide additional apps, services or UI
customisations
, they will have to provide them via Play Store, thus allowing end users to uninstall or disable them. The popularity of Nexus, Android One and the still unannounced
Android Silver series of devices
might help Google in having a
stronghold
over OEMs, thus decreasing the fragmentation problem in Android.