Earlier in October this year, SAP and Samsung announced their collaboration in promoting Android  – a flagship Smartphone OS from Google Inc. (NASDAQ:GOOG) – for small and medium-sized businesses. The companies are going to work together to develop solutions in the field of mobile security and management. Samsung is launching the KNOX project for these purposes, using which it will distribute business tools for IT organizations.
"Many of the world's largest enterprises depend on SAP® applications for their critical business processes, and that trust now extends to enable the safe adoption of Android in the enterprise. With the increasing use of smartphones in business, Samsung KNOX addresses the mobile security needs of enterprise IT, without invading the privacy of its employees."  – said in the SAP statement.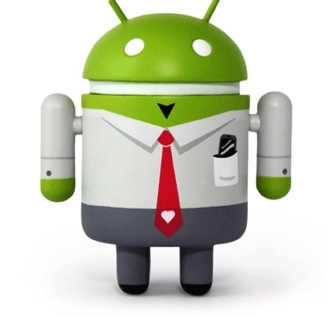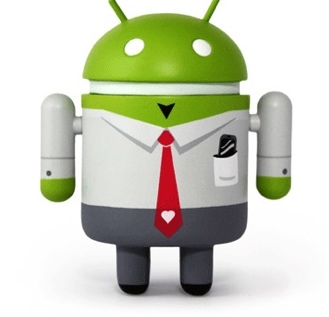 Samsung emphasizes that they will focus on long-term cooperation with SAP to implement their own vision and distribution of the BYOD model for businesses.
The demand for such products will grow but only if they meet quality standards. Here are some facts: BlackBerry Messenger, the application for short messages exchange via a secure protocol has recently been launched on the Android platform and just inside eight hours it was downloaded by 5 million users but the problem remains that businesses that do not want to use BlackBerry solutions are choosing iPhone as their Smartphones and choose the Windows Phone 8 to a lesser extent but they very rarely opt for an Android. Experts say that Android has some issues, which make it not-suitable to the corporate environment. And if Google does not care about rectifying these, the Samsung and SAP project may face trouble when it comes to finding customers.
Security Challenges:
Android is more vulnerable to viruses than all the other platforms. Hackers and people who make malicious programs are aware that Android is the platform to target. Applications with malicious code can be found in the official Android app store, Google Play. Android's open source nature allows hackers a little more freedom than Apple's closed environs.
Lack of high-quality software:
Almost all innovative applications for mobile devices appear first on the iOS, followed by Android. Sometimes app developers, whose apps are highly successful on the iPhone, do not even care about developing it for Android. Thanks to the fact that the developers earn on iOS app more than on Android app. Android users are just not used to spending money on software. No demand – no offers. This is true for the consumer apps, entertainment applications, and for specialised business software.
Short Battery Life:
Buying a new Android Smartphone? You cannot say for sure how long it can run on a single battery charge. This factor depends on the software used, and on what OS version is used to a large extent. But generally, Android users have to admit, that most of the actively used devices based on this platform can not survive a day without recharging. In that context, the iPhone and BlackBerry are still a better choice than an Android powered Smartphone.
Size Issue:
Most modern and powerful Android-devices are too large for comfort. Phablets aren't business devices even though they are picking up the market. In this case, a 4-inch iPhone looks much better but a little scale is indeed necessary to keep up with the growing demand for a larger screen Smartphone. Probably, that's why rumours have claimed that Apple is testing variants of large iPhone that sport a 4.7 inch and 4.9 inch display.
Of course, there is always a possibility of buying  a low-priced Android Smartphone of the right size, but there is no guarantee that they will work as smoothly as a top gadget from Samsung or HTC, which are much larger than an iPhone. Therefore, the search for convenient Android devices for business purposes has always been a compromise.