If you're on the lookout for a smartphone and both Android and iOS do not allure you then the only feasible option left for you is a Windows phone. Until recently, Windows Phones or phones running Windows OS weren't that popular. But now they are being perceived as a formidable threat to their Android and iOS counterparts. In light of this, we bring to you the Top 5 Windows Phones available in the market right now.
 5. Nokia Lumia 525: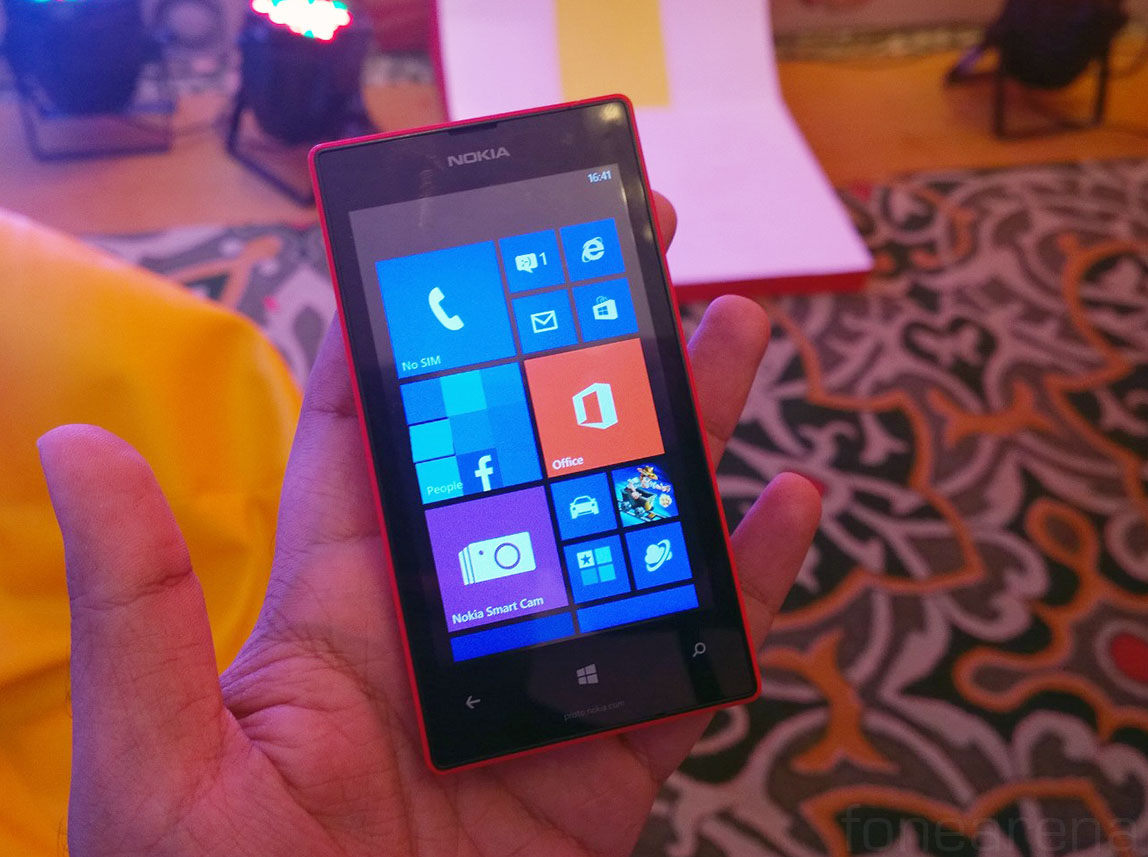 This entry-level Windows phone may not have the specifications that guarantee you the bragging rights but when tested in real world conditions, it will most certainly never let you down. The Nokia Lumia 525 from Nokia can be considered as the entry point into the Windows phone range. Its 4 inch screen has a resolution of 400×800 pixels. The smartphone is armed with a dual core Snapdragon S4 processor from Qualcomm that clocks in at 1 GHz and a 1 GB RAM. The on-board storage capacity is at 8 GB and can be expanded up to 64 GB via memory card. It has a single 5 Megapixel camera rear camera but absence of secondary camera disappoints. It is powered by a 1430 mAh battery that could be running out of backup if you are a heavy user of calls or Internet. With prices starting from $160, the Nokia Lumia 525 is an example of a phone offering maximum bang for your buck.
4. Nokia Lumia 1320: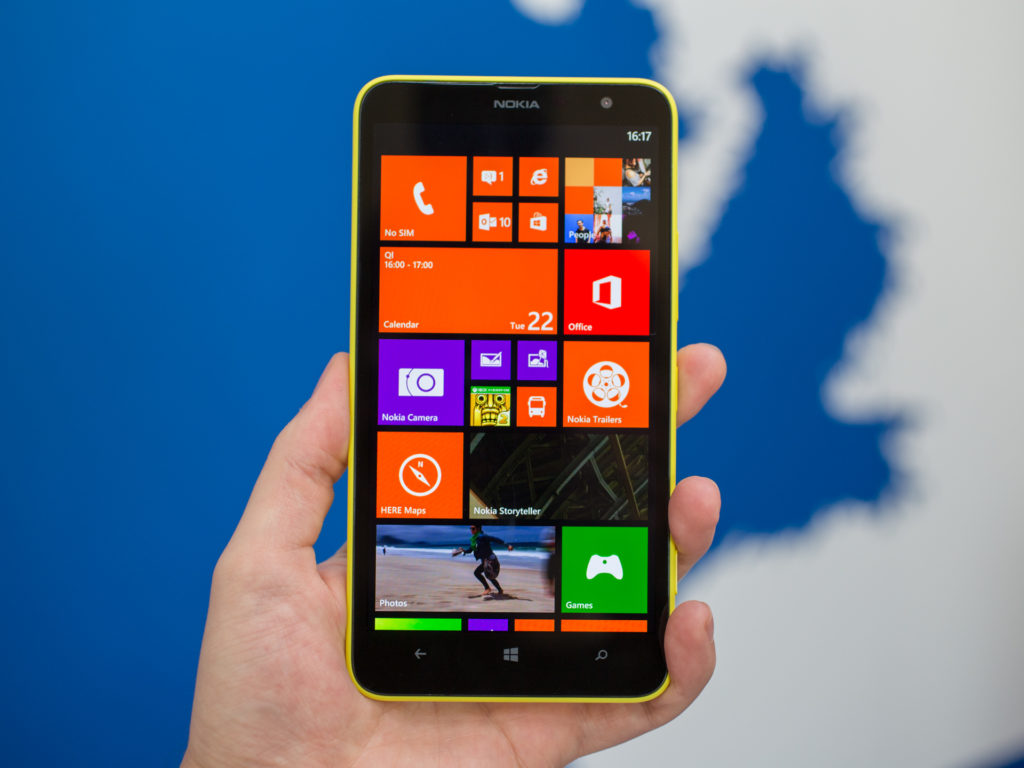 The Nokia Lumia 1320 is Nokia's challenger in the mid-range smartphone segment.  It has a 6 inch screen with a resolution of 1280×720 pixels. Under the hood, you'll find a 1.7 GHz dual core Snapdragon processor from Qualcomm and 1 GB of RAM. Like the Lumia 525, even the Lumia 1320 has an on-board storage capacity of 8 GB that can be expanded up to 64 GB by using a memory card. It has two cameras, the primary one has a 5 Megapixel resolution and a flash as well whereas, the secondary is a VGA camera. This phone is powered by a strong 3400 mAh battery.  The Lumia 1320 is available from a starting price point of $325.
3. HTC 8X C620E: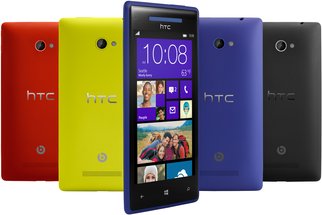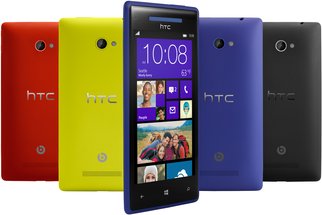 The only non Nokia phone in this list is the HTC 8X C620E. The HTC has a 4.3 inch screen that bears a resolution of 1280×720 pixels.  Even this one has a dual core Snapdragon S4 processor from Qualcomm that clocks in at 1.5 GHz and a 1 GB RAM. It also has an Adreno 225 GPU. It has a non-expandable 16 GB memory capacity. Its primary shooter is an 8 Megapixel unit that has a flash and a BSI (Back Side Illumination) sensor. Its secondary camera sports a resolution of 2.1 Megapixels. This phone comes with an 1800 mAh battery. The HTC 8X is available from $250.
2. Nokia Lumia 1020:
If the number of pixels in your device's camera is directly proportional to the width of your smile, then the Nokia Lumia 1020 is definitely going to be your best bet; because at 41 Megapixels, this phone is bound to give you a pixel-gasm. The Lumia has a 4.5 inch AMOLED screen that has a resolution of 1280×768 pixels. It runs on a 1.5 GHz Qualcomm Snapdragon S4 processor and is backed by a 2 GB RAM. The on-board memory capacity stands at a huge 32 GB but it cannot be expanded any further. This phone has a humongous 41 Megapixel primary camera that is supported by a xenon flash. Its secondary camera bears a 1.2 Megapixel resolution. This phone is powered by a 2000 mAh battery. Prices for the Lumia 1020 start off from $450.
1. Nokia Lumia 1520:
Topping the sheets for the best Windows phone this time around is the Nokia Lumia 1520. The Lumia 1520 finds itself in phablet territory since it has a 6 inch display. The display resolution stands at 1920×1080 pixels. There is a 2.2 GHz Qualcomm Snapdragon 800 processor and a 2 GB RAM. While its on-board storage capacity stands at 32 GB, it can also be expanded all the way up to 64 GB by means of a memory card. The primary camera of the Lumia 1520 is a 20 Megapixel one with ZEISS optics and dual flash whereas; the secondary one is a 1.2 Megapixel unit. The Lumia 1520 is powered by a 3400 mAh battery. Its prices range from $495 onwards.
*Prices of respective phones mentioned over here are as seen on Amazon.