Apple Inc. (NASDAQ:AAPL) has fans all over the world, and a majority of smartphone users in developing markets have aspirations of owning an Apple product for its brand value. However, the company's own executives are well aware of  its weakness in its iPhone business. While the smartphone industry continues to grow rapidly, the growth rate of the iPhone sales has been on a consistent decline. The ongoing Samsung-Apple patent war is causing many confidential information get exposed on public domain. Few days back we exposed Steve Job's secret email about Apple's plan till 2015 and today we got hold of new slides from company's corporate presentation during  April 2013. The latter exposes Apple's dilemma back in 2013, for example, the title of one such slide was aptly named: "Customers want what we don't have".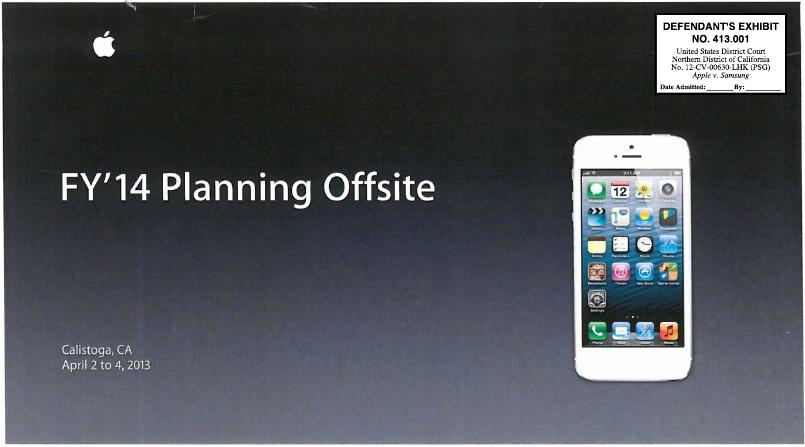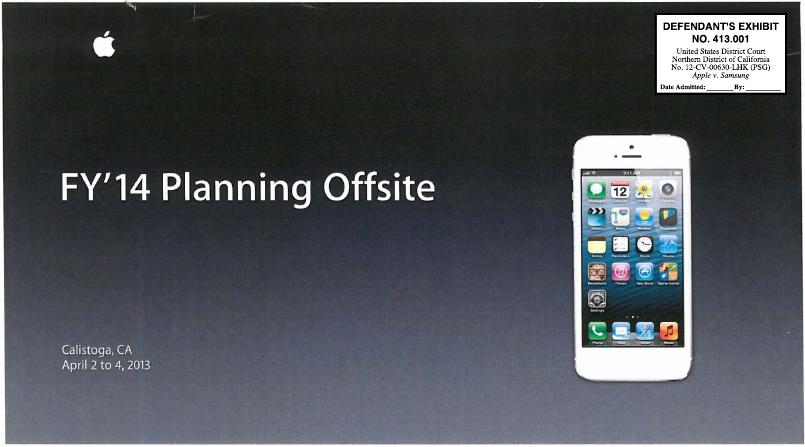 Did Apple Ignore Warnings Of Declining iPhone Sales?
The iPhone is central to the Apple universe, so it's no surprise that it represents the major part of Apple's sales and profits. The first slide shows the Short term Year over Year unit growth of iPhone. Between FY (Financial Year) 2009 and FY 2012 the growth rate has remained always above 70%. In stark contrast, in the first quarter of FY 13, iPhone sales growth had dropped to 26%, and for the next two quarters afterwards, it was a terminal decline.
The estimates from the next slide reveal that during calendar year 2011, a total of 494 million smartphones were sold and that number grew by 228 million, to 722 million units during CY (Calendar Year) 2012. It had also presented the image of the growth coming from products, other than what Apple traditionally offers. According to the company's own analysis, the market segment for the iPhone was already shrinking during 2012, given it sells only iPhones with screen size of 4 inches priced above US$300.
Another slide acknowledges how competitors have drastically improved their hardware and expresses concerns on the massive amount of money spent on advertising or channel to improve their market share. Apple also believed that carriers had a strong interest in restricting the iPhone, due to several factors including 'unfriendly policies' and a 'lack of alignment'. Despite these warnings, Apple launched two iPhones in 2013, the iPhone 5S and 5C which failed to address the issues in their portfolio. It seems also puzzling, that it took Apple until April of 2013 to understand how the market was faring in 2012. In terms of pricing, Apple products have always remained on the higher side, but Apple founder Steve jobs had outlined an idea in a memo dating from  October 2010. In the section titled 2011 strategy, a single line suggested the development of a low-cost iPhone model to replace iPhone 3GS. Apple either did not figure out a way to achieve this or simply chose not to. Instead, it took the iPhone 5, put a plastic case on it ,and sold it at an obscenely high price in emerging economies.

Apple Needs A New Product  and New Ideas
All hope may not yet be lost for Apple. It still sells four generations of smartphones globally, with multiple colors and memory configurations. The Cupertino-based giant could begin its revamp in 2014, by releasing more models for price sensitive markets. The two brand new iPhones could become the flagship phones, and continue to maintain the high margins, which the iPhone 5S currently holds. While this might protect the bulk of Apple's profit, releasing a low-cost iPhone will only end up cannibalizing profits from high-end sales. Instead, the gossip mills this year are suggesting a 5.5 inch screen for iPhone 6, along with another smaller screen size variant for traditional users.
It's clear that Apple may never be able to compete with the cheapest discounted Android products. The company, however, will still be benefited by charging another $100 for premium variants against the best branded discount phones like Moto G. Its iOS devices and App Store account for a large portion of the company's revenue, and by adding more customers this will continue to grow as one of its biggest businesses. In 2013, Apple had earned $10 billion in revenues from App Store while company's total revenue reached to $171 billion. It may be even possible to imagine a revamped iPod Touch, priced at $299 for a non-LTE model. If the market for smartphones priced at $600 begins to shrink, the company could easily compensate by selling more mid-range phones, no matter upto what price premium range smartphones come down.
The iPhone 5S demonstrates an important lesson for Apple: its most ardent worshipers are ready to pay premium price to acquire the latest and best from the company. By creating a new design, metal body and large screen, the company can make sure the new device will be more desirable than iPhone 5C.
Think different
As the U.S. market has started saturating, Apple needs to shift tactics and introduce a broader iPhone lineup. As of 2014, the company find itself in an unenviable position when its fiercest rival Samsung is reporting declining operating profits. Staying profitable in a competitive industry is one thing, but finding new customers is altogether different challenge. This year, some critical steps are likely to be taken by Apple to appease die-hard fans and disappointed shareholders. Its old slogan Think Different will be crucial to whatever plans it has for the future.