Ever since smartphones made the jump from single lens camera to multiple lens cameras with the HTC Evo 3D smartphone in 2011, there's been no looking back. Companies have continued focusing their research, development and marketing strategy solely on their camera quality these days, more so after the emergence of the worldwide phenomenon of selfies. And now, in 2018, smartphones are in the process to make the next step to progress with regards to the number of lenses in cameras. A leaked image showed a Nokia phone having five camera lenses. And honestly, it shouldn't be a surprise.
Nokia Five Camera Smartphone: A Game Changer?
According to IT Home, Nokia is making a five-camera smartphone, may be named as Nokia 9 or Nokia 10. As per the reports, the role of these five lenses would be telephoto, black white, colour and multi-lens pixel synthesis.
This is not a surprising move as last year in July, HMD Global partnered with Zeiss to develop camera lenses for upcoming Nokia phones.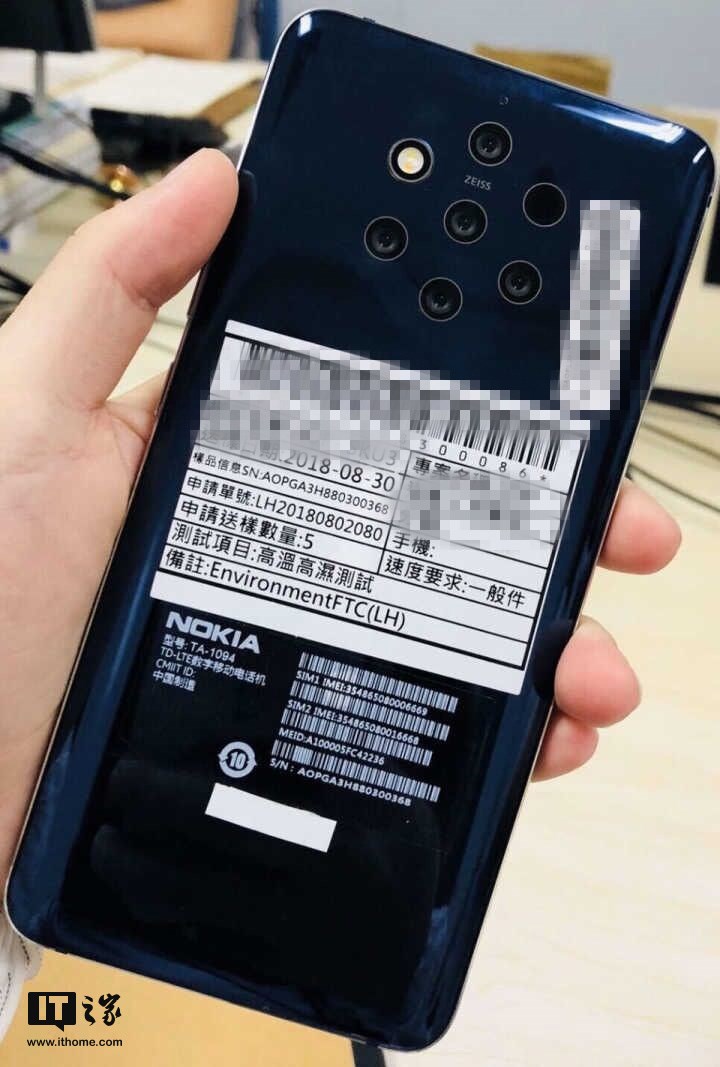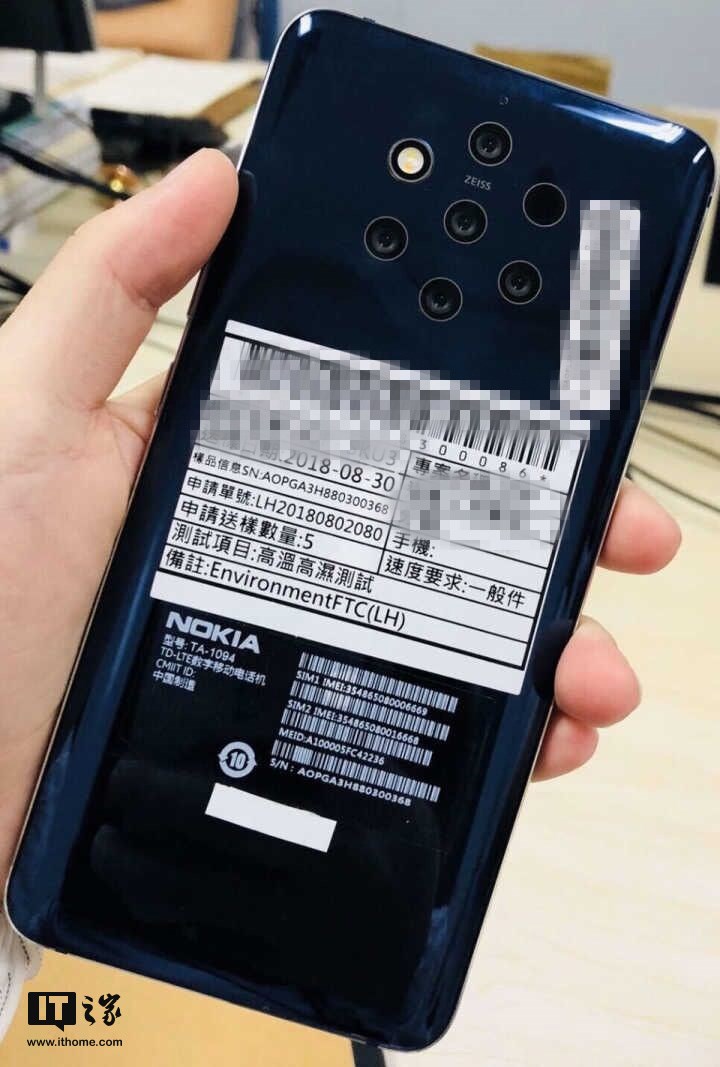 Nokia is working on this five-lens technology for a quite long time, apparently. Earlier this year, the same design image of Nokia device was leaked, which shows Nokia's next flagship will feature a Penta-lens camera.
But here the questions arise, why is Nokia making a smartphone with five rear camera lenses? Do we really need a smartphone with too many lenses? Why all smartphone giants such as Huawei, Samsung, Oppo, and now Nokia, are betting big on smartphone camera technology, than any other feature?
How the World Came To 'Camera Phones'
There was a time when cell phones weren't 'Smart'. During the initial days of the smartphone, the 'smart' in the smartphone was their ability to respond to mere touches on their screen. Then times changed, so did the smartphone. People tried making the smartphones as close to a miniature version of the personal computer as possible, in which they've succeeded in many aspects. But these days, specifications among all smartphones are almost similar. The one thing people use their smartphone for the most in the present day is for clicking pictures. Loads and loads of pictures. That's why the present smartphone is not far from being called the 'camera phone'. No wonder companies like that of Oppo have started using it as a tagline already.
Multiple Lens Camera Smartphones From A Financial Perspective
The evolution of smartphone cameras has indeed brought a steady growth in the income of all the smartphone manufacturers to have adopted them. Reports suggested that the company called Sunny Optical, which supplied parts to smartphone manufacturers like Samsung and Huawei, had experienced a huge increase in revenue, post the advent of dual-lens cameras.
In the November of last year, it was reported that the sales of the dual camera smartphones increased by 123% in the first half of 2017. The increase in sales was mostly a result of the entry of Chinese manufacturers into the foray. Their cut-price high specifications smartphones made dual-camera smartphones not just viable for a large number of people, but desirable as well.
One of the major selling points of the dual lens camera phones was the impressive depth of field effect that was introduced, or what is now known as Bokeh.
With P20 Pro, Huawei was the first to introduce the triple-lens camera smartphone to the world. And interestingly, Huawei's bet on triple camera has paid off well when the company sold over 6 million P20 series within the 3 months of its launch. Probably, that's the reason Apple is also following Huawei's footstep, may launch an iPhone sporting triple lens camera next year.
Interestingly, the sales of dual+ camera sensor smartphones are estimated to account for 60% of the total smartphone sales by the end of 2018.
What's Next For Smartphones?
Owing to the social media obsessed generation of today, it is hard to see the trend of camera phones dying down anytime soon. The increasing competition in this domain makes sure that the consumers are given access to smartphones with increasing specifications and decreasing prices. The cameras have become so important that companies like Apple and a couple of other manufacturers have started using it for Face recognition to unlock the device. It provides the manufacturers with a huge selling point and a ton of innovative technical opportunities.
HMD-owned Nokia is trying hard to regain its lost position in the global smartphone market. In fact, in Q2 2018, the company has witnessed a record 782% YoY growth in its smartphone shipments, globally. It also managed to make a place in the list of world's top 10 smartphone brands.
What would be interesting to see is whether the smartphone manufacturers can come up with new technologies which would be able to sell a smartphone on its own merit. Until then, happy selfies everyone!