Samsung Electronics Co. Ltd. (KRX:005930) reported its second straight decline in quarterly profit, due to stagnating sales of its high-end smartphone business, constantly declining ASP (Average Selling Price) of Smartphones and reduced prices for Galaxy S devices and components. The world's biggest smartphone maker reported a decline in operating profit to US$8 billion for the three months ending March 2014, in a statement released by the company on Tuesday. Operating Profits from the same quarter in last year were US$8.26 billion. Details of divisional earnings with audited results are due to be revealed later this month.
The company reported that revenue from sales reached US$50 billion in the first quarter of 2014. According to median estimates of six analysts surveyed by Bloomberg news, sales of mobile devices have contributed US$33 billion as revenues. At the company's mobile unit, which generates two-thirds of the revenue, the profit has declined from US$6.7 billion in the third quarter of 2013 to an estimated US$5.9 billion. It must also be noted that the first quarter is typically a weak period for growth. Samsung's newest flagship phone the Galaxy S5, which goes on sale globally on April 11, will be key for the company to calm investor fears and prove it still  has the capacity to innovate and develop new products.
Significance Of Galaxy S5 Declining Compared To Its Predecessors
The release of Galaxy S5 signals a major shift for Samsung, by dropping emphasis on innovative hardware, and promoting  other features such as fitness aids and design. The cost of the S5 has been priced at 20% higher than the Galaxy S4 at the time of launch, but criticism is mounting that it lacks the necessary eye-catching features. Declining profits are symbolic of a saturating high-end smartphone market, due lack of groundbreaking innovation and similarly priced products. The S5 is also projected to do not much to boost Samsung's bottom line due to fewer shipments in the crucial early period. Following that sales are expected to even taper off gradually. While the Galaxy S4 remains the fastest selling Android phone, launching its two striped down variants caused a $12 billion loss in market value to Samsung. In Q4 2013 the company reported a net loss of 18% and also lost its top spot in mobile Ad impressions. Its chief rival, Apple Inc.(NASDAQ:AAPL) is reportedly developing  a large screen variant of the iPhone,to compete with the Galaxy Note series. This is a major disruption to the large screen phone market, which Samsung traditionally dominates.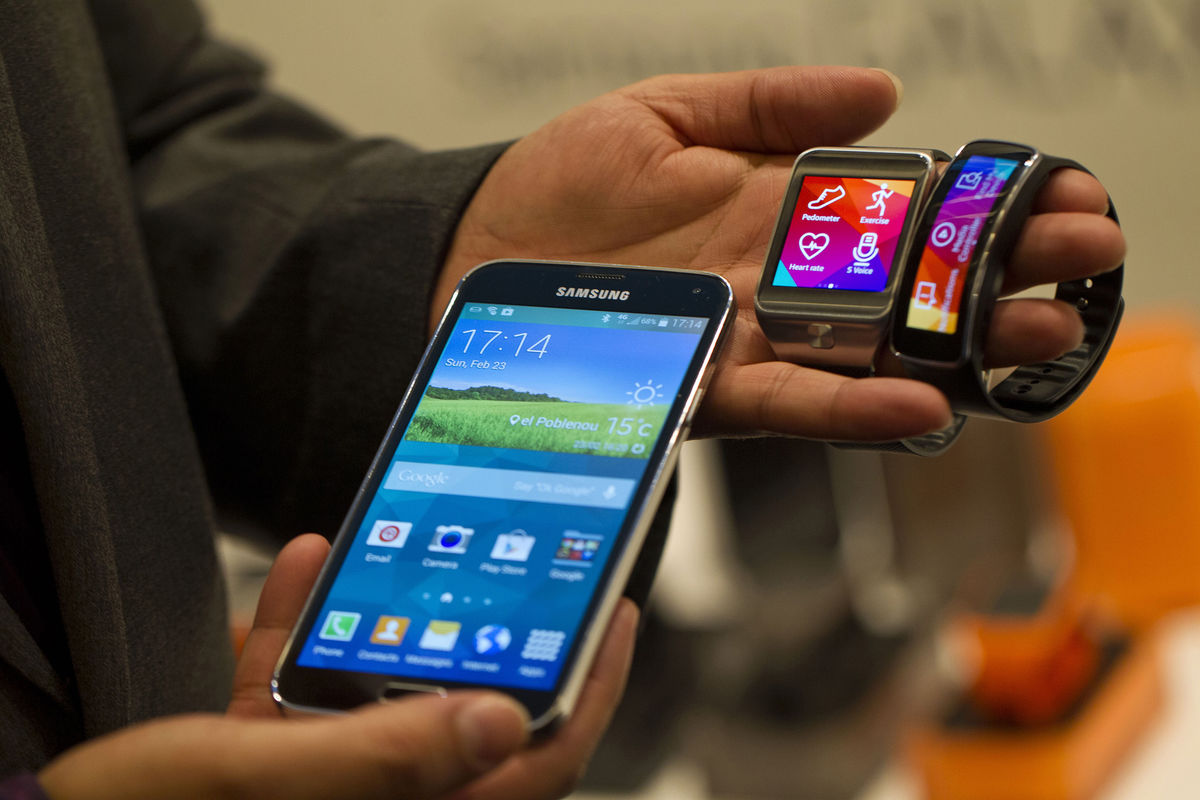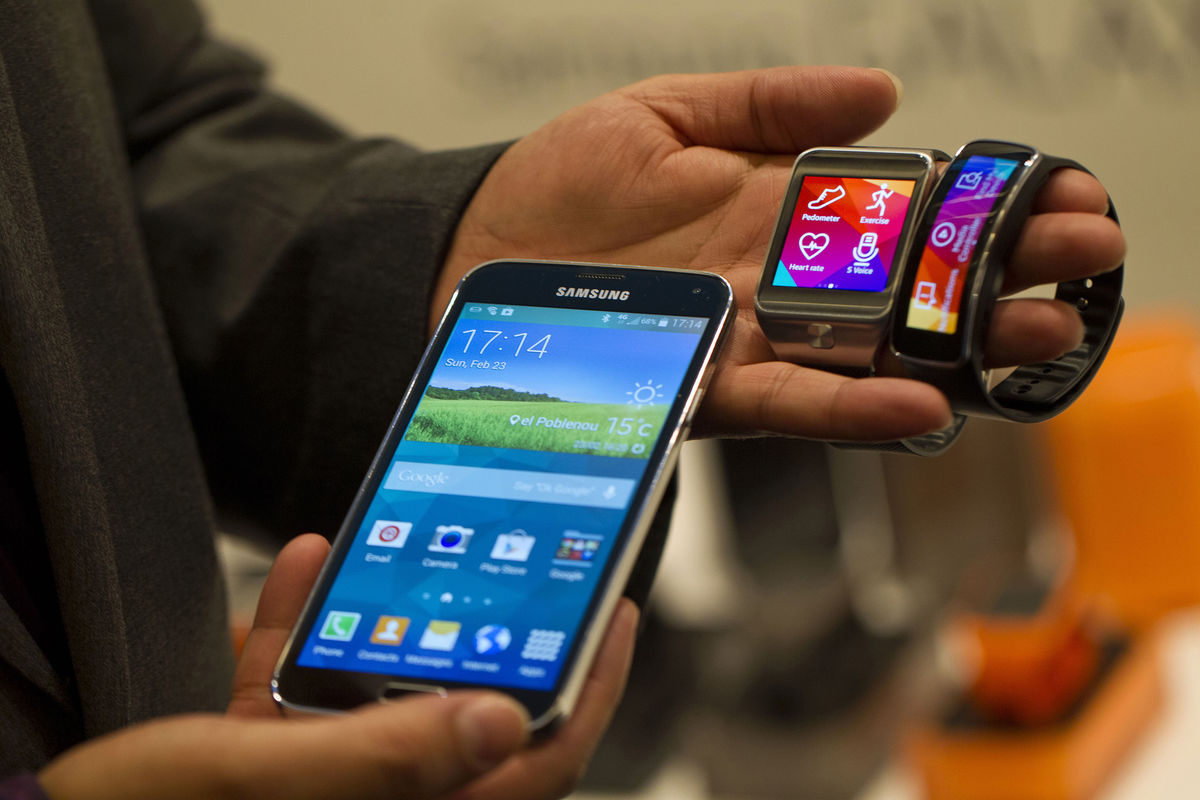 New competition in China and India
The main challenge for the Korean giant will be to maintain earnings growth, while the prices of smartphones continue to slide. The average price of a Samsung smartphone price will likely drop to US$275, a decline of 9% from 2013, according to Bloomberg. Sales of smartphones are slowing down in North America, Europe and South Korea while consumers in emerging markets are more likely to buy less expensive handsets. In China, Samsung has the largest market share of smartphones, and is facing increased competition from Xiaomi and  Lenovo Group Limited (ADR) (OTCMKTS:LNVGY). In 2014, Chinese vendors will enter emerging markets and increase their investment, posing a bigger threat to Samsung's low-end device domination.
Samsung has a 38% market share in the Indian smartphone market and is facing challenges in the low-end category from Micromax and Karbonn. Sony has in the meanwhile, quietly built up its brand in India and grabbed second place in value share behind Samsung. The upcoming Obi, from Apple's former CEO, and Gionee smartphones are only going to make the competition more tough for Samsung. With all these local brands expected to ship more devices in coming years, the market share of Samsung devices will continue to decline.
Adapting To A Changing Global Scenario
The declining profits are likely to put pressure on profit margins which come from other Samsung products, including Memory chips and display panels. An estimated US$13 billion was spent last year on advertising and promotions for its portfolio of products. In response to its business challenges, cost cuts are likely, meaning a reduction in endorsements and marketing campaigning.
The company will be looking to sharpen its focus on cheaper mid-range models and increasing its portfolio of devices. The Samsung management has proven to be rather conservative, by allowing no big acquisitions for the most part. A majority of analysts believe that Samsung's earning has bottomed out in the first quarter period, with handsets sales expected to improve for the current quarter as the Galaxy S5 rolls out worldwide. Expectations are also high that the bottom line will receive a boost from the memory chip business and television sales ahead of the 2014 FIFA World Cup.
Samsung was able to pick the low hanging fruit of the smartphone market through its aggressive campaigning, big screen phones and basic entry-level devices. With profits declining and new competition on the rise, the company will need to adapt in a changing global scenario.