The world's largest video content site YouTube, second largest search engine after Google Inc. (NASDAQ:GOOG) with over 3 billion monthly search queries, recently revamped its comment section to help brands on YouTube and promote a better engagement experience for users. But the latest comment revamp doesn't seem to be welcomed by a majority of users across the globe and has introduced new opportunities for abuse, while spam content has increased quite significantly. YouTube is undoubtedly a major center of attraction for spammers across the globe, most of the comments below the video content contain loads of spam in the form of links, texts and images.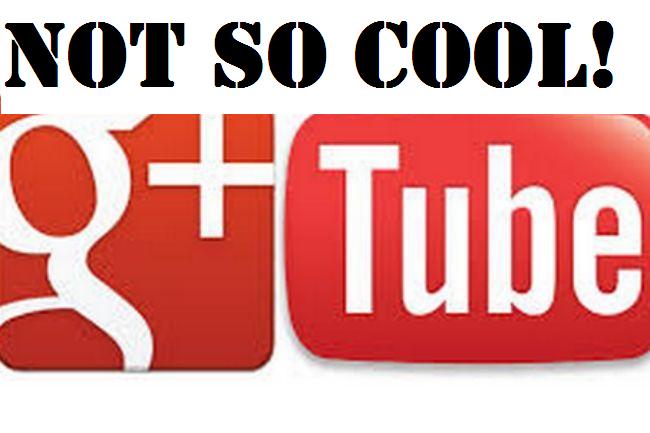 YouTube Comments Section Revamp Backfires!
YouTube accounts for about 1/5th of the downstream traffic in the U.S over fixed networks, YouTube hosts a massive amount of original video content in the form of funny videos, TV shows, informative videos, video songs and a lot more which people love watching in their leisure time. It is also the world's largest media power house as viewers watch more than 4 billion hours of video on YouTube sites per month. But the amount of spam content on the site has made it exceedingly tough for publishers to promote interaction amongst video viewers on the comment thread below the video, measuring the reviews by users was an uphill task due to overflowing spam comments. For each risky content on other social media networks, there were 5 pieces of risky content on YouTube, as overall spam rate on social media increased by a whopping 355% in the 1st half of 2013. The rate of spam on Facebook Inc. (NASDAQ:FB) and YouTube compared to other social media sites is in the ratio 100:1.
So, the comment section revamp was enforced to convert nasty comment threads into more civilized ones and promote a abuse free interactive, YouTube platform, as more than 100 million viewers take a social action (likes, shares and comment) on YouTube every week. Sadly, the initiative hardly worked in favor of YouTube as the amount of spam increased even more, moreover frustrated users filed a petition protesting against the comment section revamp. YouTube has officially confirmed that the new system has led to an increase in spam, flaming, and the posting of ASCII art pornography. Many content creators gave feedback regarding increase in comment spam after the recent Google Plus integration for commenting.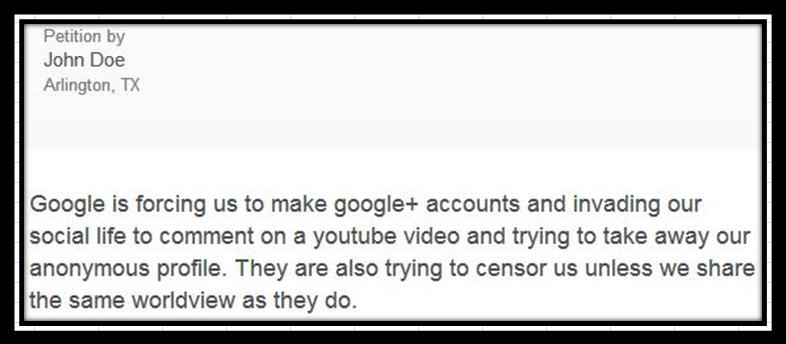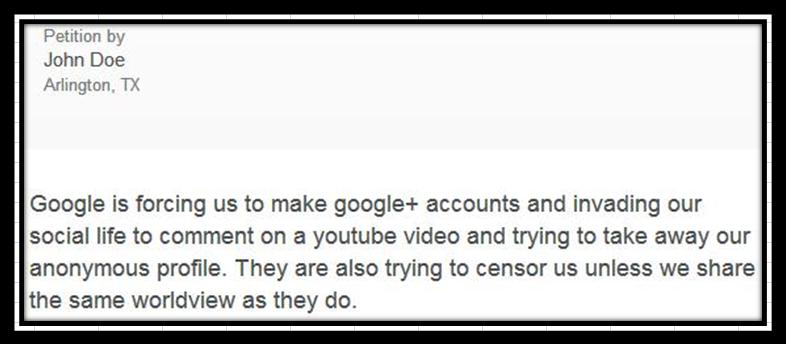 YouTube Improves Comment Section Revamp With Further Changes!
To reduce spam, YouTube has made a number of updates to its earlier announced comment section revamp. The changes include a better recognition of bad links and impersonation attempts, improved ASCII art detection, and changing how long comments are displayed. YouTube is also improving its detection of graphic design techniques which produce in-comment images from text characters. Introduction of new features like threaded conversations are likely to provide better user experience and increase a positive engagement rate. The YouTube developers' are also trying to devise a tool for the long-standing request of bulk moderation for the comment section. Although, above measures have been addressed as a motive to promote YouTube for better engagement, but users are seeing it as Google's move to instill life into its failed product, Google Plus.
Is Google Getting Too Desperate To Outplay Facebook ?
The search giant is meddling into various fields to usher in a new trend where every single living entity would be using at least one of the Google products. Recently, the search giants were trying hard to outplay social media titans Facebook by its various Google Plus friendly initiatives. Advertisers are increasingly spending on social ads due to its continuously rising efficiency reach of about 58%, when compared to any other advertising method. According to the Wallstreetpr, total digital ad spent is expected to soar up to $9.4 billion this holiday shopping season, of which, Facebook is expected to grab the major share (more than 90%) followed by Twitter Inc. (NYSE:TWTR), Google Plus is currently not even in the race. This might be one of the prime reasons the online giants are striving to bring their social media platform to grab a lion's share of social media advertising revenue.
Few other desperate attempts to push Google Plus down the public throat were – the latest Android OS, KitKat, tries to force users into Google Plus accounts for sending and receiving SMSes, and makes users opt out of Google Plus about six times during setup. For about a year after the launch of Google Plus, Google bonuses were partially based on Google Plus' success highlighting Google's desperation in trying to secure the top place in the social media, race to the podium. Few other steps taken in this regard are Authorship in Search, Related Hash tags and their appearance in Google Plus and in Google Search, Google Plus Communities, Hangouts on Air, Q&A for Hangouts on Air.
YouTube, the most cherished product of Google after Search, is known for its unique features and is the most browsed site by information and entertainment seekers across the globe with over 1 billion unique visitors every month. Integration of the site with Google Plus will definitely promote the search giant's social media front, but it is also likely to harm the social experience of users as they are forced to join the Google Plus platform just to voice their opinions or comments. Google ought to be careful and must fix or introduce the changes according to user's feedback and their comfort levels in utilizing the product.