Indian E-Stores have just scratched the surface of the total E-commerce market in India. Internet users are looking for a more personalized experience, tweaked in real-time, based upon their interest, search and requirements though. Therefore, it's important for E-commerce players to track, analyse, customise and present the concept to site visitors in real time. There are tens of tool, available online, which are capable of producing similar results but a majority of them do it only once a user has left the site.
"E-commerce players use a lot of Google Anlaytics to see what's happening on their site. And they know the pages on the site visited by users, cities users came from and what activities they performed on the site. Unfortunately, this piece of information is available only after the potential customer has left the site. WebEngage allows E-commerce players to access this crucial information and make it actionable in real time." Says Avlesh Singh, CEO and Co-Founder of WebEngage – an online tool that helps E-Stores to covert their visitors into customer.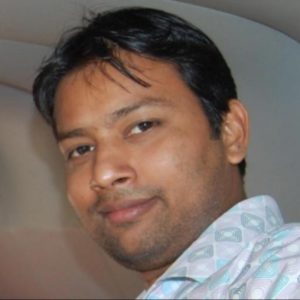 Indeed, it's a much-needed tool for all E-commerce players to record maximum visitor-to-sales conversions. The B2C, E-commerce sales in APAC are estimated to reach $707 billion by 2016, making the region the largest contributor to the global B2C E-commerce sales worth $1.85 trillion.
In spite of such a gigantic opportunity, E-Commerce players in Asia are yet to win customer confidence on a large scale. It's disappointing that only 50% of online shoppers in Asia keep themselves under satisfied bracket when compared to the U.S. and Europe with 83% and 78% satisfied customers respectively.
Payment Gateways and Privacy are a couple of major concerns in Asia. And challenges are no different for WebEngage because tracking user behaviour in real time could possibly mean that a sense of privacy is being breached among online shoppers as well as E-Stores.
"We don't dig into the customer database of E-Stores who have integrated WebEngage. Our integration is based upon a thin JavaScript that allows E-Stores to pass their customer information to us to make it actionable", says Avlesh.
Below is the full length interview of Avlesh Singh, who explained to us, the complete system of WebEngage and why it is important for E-Stores to integrate such tools to provide a more personalised experience to their visitors, resulting in higher number of leads or sales.