In spite of being the largest region with respect to number of Internet users, Asia-Pacific would stand as the second largest contributor in global Ecommerce sales (B2C) with $315.91 billion figure in 2013. This will help global Ecommerce sales (B2C) to cross $1.22 trillion in 2013. However, due to fastest growth in China, Indonesia and India, Asia-Pacific will leapfrog North America to become largest contributor in global Ecommerce sales with $501.68 billion in 2014. The lead is expected to stay till 2016 when global Ecommerce sales will touch $1.85 trillion figure including $707 billion contribution from Asia-Pacific alone.
According to latest eMarketer forecast report, global Ecommerce sales (Business to Consumer, B2C) will surge up by 50% in next 5 years. In 2013, while most of the regions will register the growth more than global average of 17%, Western Europe and North America will fall short with 14% and 12.5% growth rate respectively.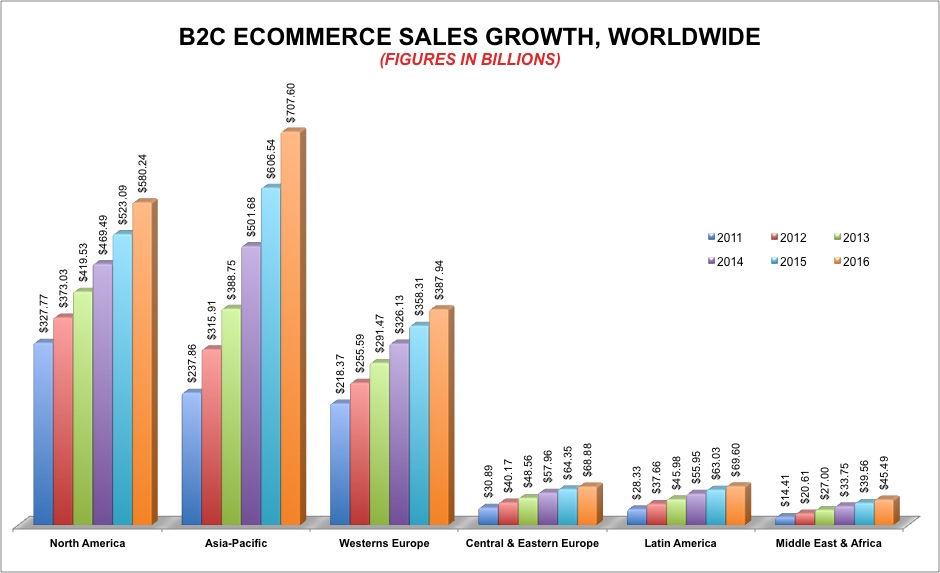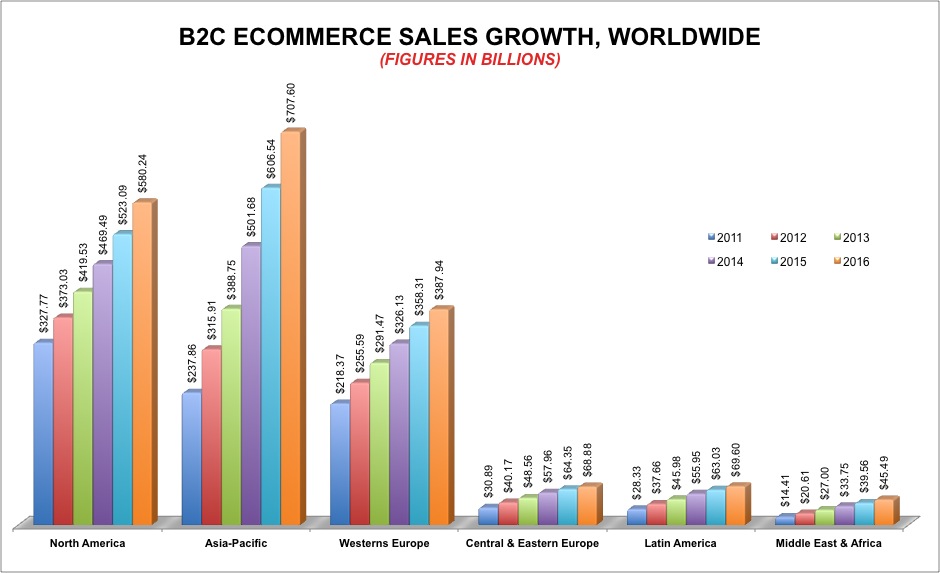 Though Middle East & Africa are projected to record the fastest growth in 2013, Asia-Pacific will make the largest contribution in size compare to last year. In 2013, Asia-pacific will account for almost one-third of global Ecommerce sales by reaching  $388.75 billion figure – $nearly $75 billion more compare to 2012.
U.S., China and Japan are the only three countries expected to contribute with three digits figures in global Ecommerce spending 2013. In fact nearly 58% of global Ecommerce sales would comes from these three countries combined.  While U.S. will make the biggest impact with whooping $395.28 billion contribution alone – nearly $6.5 billion more than combined contribution by all Asia-Pacific countries – China and Japan would contribute $181.62 billion and $118.59 billion respectively.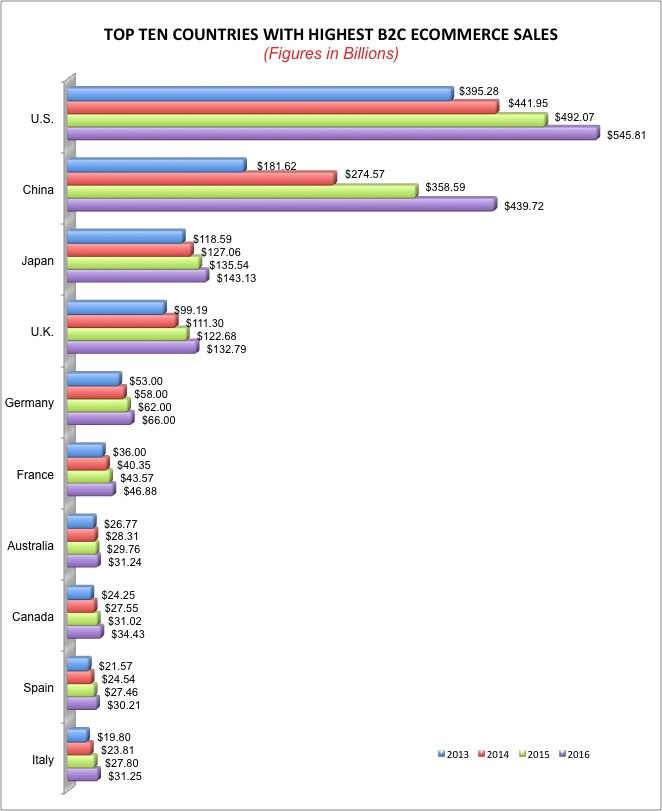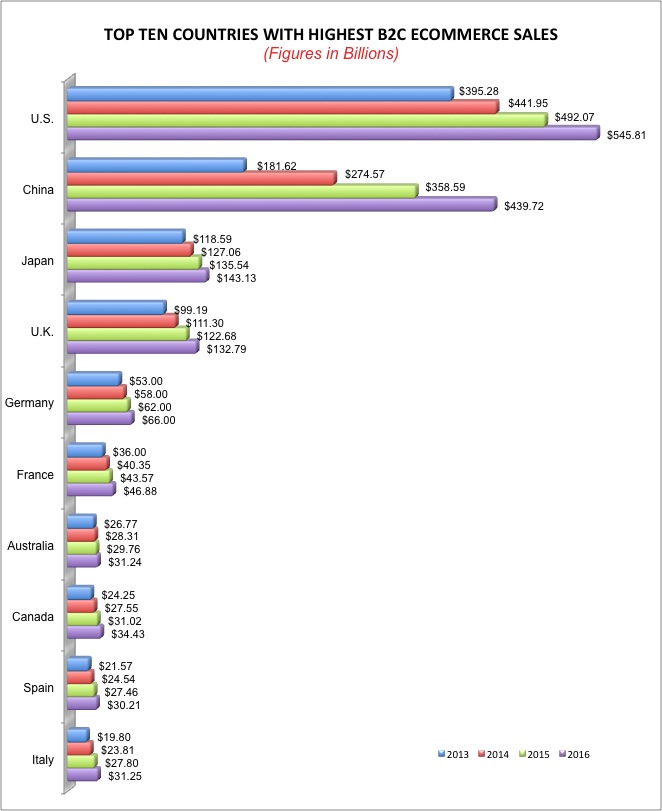 An estimated 1.03 billion digital buyers around the world would support the global Ecommerce sales of $1.22 billion in 2013. China will lead again with 269.4 million digital buyers, followed by US with 155.7 million. These figures consist Internet users aged above 14 years and make at least one purchase via any digital channels in a calendar year.
In 2013, majority of regions portrays disappointing image as less than 50% of Internet users are actually making any purchase digitally. China and India – world's first and third largest Internet population countries – belongs to Asia Pacific where the penetration is expected to remain 44.6% this year. In Comparison, Westerns Europe and North America are presenting promising image where nearly 3 out of 4 Internet users are making a digital purchase. However, at the global level the whole scenario is not so promising as only 40.4% internet users are expected to make use of digital purchase in 2013 and the figure are not going to change drastically in next few years as it will improve to 45.1% by 2017.